< Back to News & Insights
Homebuying Hurdles for the LGBTQ+ Community
June 25, 2020 — 5 min read
On June 26, 2015, the Supreme Court ruled on the civil rights case of
Obergefell v. Hodges,
which guaranteed the fundamental right to marry someone of the same-sex. This landmark case broke down many barriers for the LGBTQ+ community, such as the ability to equally purchase and own a home in states that previously did not recognize gay marriage. Since this court ruling, home sales
have increased
among LGBTQ+ persons. In 2015 alone, the U.S. adult LGBTQ+ population had
$917 billion
in combined buying power. However, despite landmark rulings and
dramatic changes in approval
of same-sex marriage, only
49 percent
of the LGBTQ+ community owns a home compared to 64 percent of the general population. This low homeownership percentage could be a result of lingering fear that still resonates with those who identify as LGBTQ+, or several other factors. As time goes on and the decriminalization of gay marriage becomes a distant memory rather than breaking news, perhaps the number of LGBTQ+ homeowners will rise. Until then, we do know what hurdles potentially face this community and how they can overcome them.
Same-sex Couple Loan Approval Rates
In a recent Iowa State University study, researchers analyzed national mortgage data from 1990 to 2015. They found that the approval rate for same-sex couples was
3 to 8 percent lower
than different-sex couples. Also, same-sex couples statistically were charged slightly higher finance fees. In interest rates alone, lenders charged same-sex couples between 0.02-0.2 percent more than same-sex borrowers. Looking at these numbers from an annual perspective, same-sex homebuyers may be paying anywhere from
$8.6 million to $86 million a year in additional fees.
Hua Sun and Lei Gao, both finance professors at Iowa State, said in their findings, "In the wake of human rights equality for the LGBT community in recent decades, the study of mortgage lending discrimination for LGBT borrowers is timely."
Know Your Rights
Legislation doesn't always move as fast as we hope. Though the United States has made leaps and bounds for LGBTQ+ rights, it's essential to know when the law covers discrimination, and when it doesn't.
The Fair Housing Act
According to the U.S. Dept. of Housing and Urban Development,
HUD
is committed to investigating violations of the Fair Housing Act against all individuals regardless of their sexual orientation or gender identity. However,
the Fair Housing Act
prohibits housing discrimination only on the basis of
race, color, national origin, religion, sex, familial status, and disability.
A person who identifies as LGBTQ who has experienced (or is about to experience) discrimination
under any of these bases
may file a complaint with HUD. Still, this act does not protect sexual orientation. If you have been a victim of discrimination based on sexual orientation, you may still have options that protect you. For example:
File a Complaint with HUD
If any LGBTQ+ persons who qualify for HUD-funded or FHA-insured loans are discriminated against, regardless of a person's actual or perceived sexual orientation, gender identity, or marital status, they may file a
complaint
against that housing provider or lender. Keep in mind that HUD has specific regulations regarding privacy and illegal retaliation against anyone who files a complaint. The information submitted to HUD may be
used to investigate
and process claims of housing and other types of discrimination.
State and Local Laws
Not all state and local laws work in favor of the LGBTQ+ community. Although, there are many laws prohibiting housing discrimination that specifically include sexual orientation and/or gender identity as a protected class. For more information about your state,
start here.
Choose Comfort Over Convenience
As an LGBTQ+ homebuyer, it's best to pick comfort over convenience, especially when it comes to choosing a lender, a real estate agent, and where you'll be moving to. Your home buying team will help you navigate the legalities of your purchase and educate you on safe neighborhoods.
Websites and Additional Resources
No law says you must work with a real estate agent or lender that thinks exactly like you. On the other hand, you may be more comfortable partnering with a professional who has experience working with same-sex couples.
Where to find an LGBTQ+ friendly real estate agent
:
Where to find an LGBTQ+ friendly neighborhood/city:
Where to find supportive resources:
For more information about your loan options or about buying as an unmarried same-sex couple, contact a Mortgage Advisor.
Categories
Archives
Recent Posts
Getting started >
You bring the dream. We'll bring the diagram.
There's a financing solution for just about every situation.
Let's go get it

What our clients say >
I felt like I was treated like family, great communication and helping me with any questions I had.
Testimonials

Getting started >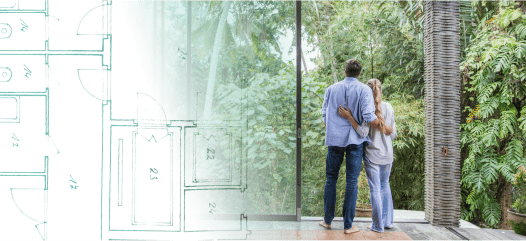 You bring the dream. We'll bring the diagram.
There's a financing solution for just about every situation.
Get started

Find an advisor >
Where does your sun shine? Find your local advisor.
Enter your city or state to see advisors near you.
Find advisor

Careers at PacRes>
We're growing. Grow with us.
Careers at PacRes reward excellence in mortgage banking.
Build a better tomorrow