< Back to News & Insights
Oregon OK's First-Time Homebuyers Savings Account
April 2, 2018 — 2 min read
Solving the Down Payment Problem
We understand that potential first-time homebuyers face obstacles in buying a home. In addition to growing student loan debt and rising affordability challenges, difficulty saving for a down payment is a major hurdle to homeownership. In fact, according to the National Association of Realtors 2018 Aspiring Homebuyers Profile, non-homeowners report that homeownership is a dream of theirs, but 53% say they simply cannot afford to buy a home.
There is great news for future first-time homebuyers in Oregon. House Bill 4007, passed by the Oregon House of Representatives, will give first-time homebuyers a financial leg up as of April 1st. It's called a "First-Time Homebuyer Savings Account" (FTHSA). Under the bill, residents can place money for the purchase of their first home into an account which can be deducted from state income taxes. They can:
Save up to $5,000 each year individually
Save up to $10,000 each year as a couple
Add to your FTHSA for up to 10 years
While there are options for buyers to purchase a home with a low down payment, and there are many homeownership assistance programs available, saving up for a first home is a wise financial investment.
Several states have signed FTHSA's into law, and many states are in the process. To find out if this is an option in another state, contact your banking institution. If this isn't currently available and you would like to have access, contact your local representative to discuss getting that legislation started!
Get Pre-Approved!
Our goal is to support first-time buyers and help them to feel comfortable and prepared for homeownership. If you have questions about how the new FTHSA will help you with your down payment, or want to learn how much you can currently afford to buy, please give us a call!
Categories
Archives
Recent Posts
Getting started >
You bring the dream. We'll bring the diagram.
There's a financing solution for just about every situation.
Let's go get it

What our clients say >
I felt like I was treated like family, great communication and helping me with any questions I had.
Testimonials

Getting started >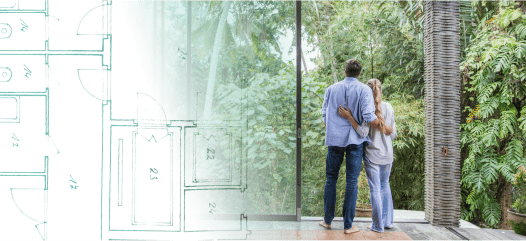 You bring the dream. We'll bring the diagram.
There's a financing solution for just about every situation.
Get started

Find an advisor >
Where does your sun shine? Find your local advisor.
Enter your city or state to see advisors near you.
Find advisor

Careers at PacRes>
We're growing. Grow with us.
Careers at PacRes reward excellence in mortgage banking.
Build a better tomorrow