< Back to News & Insights
What You Should Know About Home Warranties
Renee Reid,
Mortgage Advisor
January 24, 2020 — 3 min read
It's not uncommon for homeowners, especially those who are new to owning, to be unsure of what exactly a home warranty is and what it covers. A home warranty is optional, but it could be one of the best means of protecting your budget farther down the line. In most cases, it's better to be safe than sorry.
What is a Home Warranty?
Similar to an insurance plan, home warranties are typically a one-year renewable service guarantee. This guarantee protects a homeowner's budget from unexpected, expensive repairs to home systems or appliances.
Newly built homes will generally have a warranty from the home builder, but for older homes, warranties can be purchased when buying or selling. Once you've purchased the warranty, the process is similar to any other warranty you may have. For example, if an appliance breaks, the warranty company will send a repairman of their choice to the house to look at the problem. As the homeowner, you will pay a deductible/service fee, but the warranty provider should cover a large portion of the repair cost.
What Does a Home Warranty Cover?
Warranty providers can have their own variations of warranty coverage, which may also vary by region. In general, basic plans typically include coverage for:
Kitchen appliances (oven, dishwasher, built-in microwave, etc.)
Electrical
Plumbing
Water heater
An enhanced warranty is usually needed to cover the air conditioning system, refrigerator, and washer/dryer. You can also pay for optional coverage of items such as a swimming pool or septic system.
Keep in mind, there's a difference between homeowners insurance and a home warranty. Homeowners insurance will assist the owner in paying for structural damage or the loss of property from situations like fire or theft. A home warranty, on the other hand, will cover repairs or replacements of a home's systems/appliances when they stop working from old age or general wear and tear.
Home Much Does a Home Warranty Cost?
Just like any financial decision, you should look around and get quotes from local warranty companies. Home warranties are generally similar in price. Warranties bought for older homes may vary in cost from $350 to $500 for a basic one-year warranty and an extra $100 to $300 for extra protection. Deductibles/service fees can range from around $50 to $125 on average each time you call for repairs.
Purchasing a warranty for buyers can be a great incentive; but even if the seller doesn't make that concession, the buyer can still purchase the warranty and have peace of mind in their new home. Homeowners can purchase a warranty when they buy the home or at
any point after that.
For those interested in comparing companies and policies, visit
Consumer Affairs.
Do Your Research
As with any legal document, please read all of the terms and conditions of a warranty
before determining whether it is a good investment.
There are limits to every policy, so don't assume the plan will cover everything in the home. Read and understand the plan. There may be limitations of the policy so don't be surprised by fees or out of pocket service costs. It's also recommended that you keep any documentation relating to your policy in a safe place for as long as you own your home.
Speak with a Mortgage Advisor today to learn more about the homeownership process.
Categories
Archives
Recent Posts
Getting started >
You bring the dream. We'll bring the diagram.
There's a financing solution for just about every situation.
Let's go get it

What our clients say >
I felt like I was treated like family, great communication and helping me with any questions I had.
Testimonials

Getting started >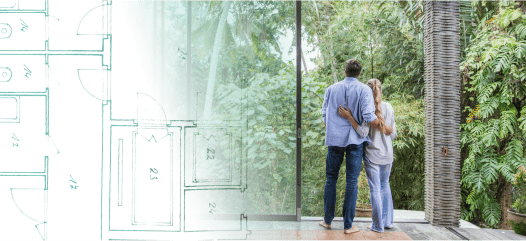 You bring the dream. We'll bring the diagram.
There's a financing solution for just about every situation.
Get started

Find an advisor >
Where does your sun shine? Find your local advisor.
Enter your city or state to see advisors near you.
Find advisor

Careers at PacRes>
We're growing. Grow with us.
Careers at PacRes reward excellence in mortgage banking.
Build a better tomorrow