< Back to News & Insights
Hidden Costs of Selling a Home
April 29, 2019 — 5 min read
A few weeks ago we learned that spring is the
best time for selling your home,
but what kind of costs are involved in a home sale? How much do seller's costs eat away at your profit, and how can you prepare yourself ahead of time? According to a recent
Zillow article
, the national average cost of selling a home is $20,851.
Portland's average cost is even higher, at $31,340
, and Seattle is higher still, at $45,809. These estimates include the commissions, preparing a home for sale, and transfer taxes, but sometimes there are additional costs involved. Today we'll review both the expected and unexpected costs involved with selling your home so you'll be feeling more confident when it comes time to sell yours.
Seller-paid Closing Costs
Most real estate transactions involve seller-paid closing costs as part of selling a home. The specific amounts vary, and not every transaction requires all these fees. In general, you should anticipate:
Title and Escrow fees: both buyers and sellers have title insurance and escrow fees. In most cases, sellers pay the owner's title insurance premium as well as their own title insurance.
Recording and Service Fees: The buyer and seller most often split these costs.
Prorated Taxes and HOA Dues: The seller pays these until the date of property ownership transfer. Since that typically happens mid-month, you can expect to pay prorated amounts for those fees.
Home Warranty: It's not uncommon for a seller to pay this. You negotiate that fee as part of the initial sales contract. A home warranty is not mandatory, and unless you agreed to pay for it as part of negotiations, you should not expect to see it on the final settlement statement.
Transfer Taxes: Some states and counties require these. For example, Washington County, Oregon, requires a transfer tax which is split between the buyer and seller. However, the rest of the state of Oregon does not have transfer taxes. Your closing agent is a good resource to find out if your specific state has transfer tax requirements or not.
Loan Payoff: This will be a cost of selling your home. You won't just be paying off the balance of the loan; the payoff charges will include additional interest, as well as some sort of payoff fee. Your closing agent will request an official payoff statement from the lender which will include all the payoff fees.
There are also some states with additional fees, such as Washington state's excise tax. Check with your settlement agent for more info on any state-specific fees.
Real Estate Agent Commissions
You should always expect real estate agent commissions to be part of the costs of selling your home. Real estate agent commission is 100% negotiable in all states. A lot factors into what the realtor commission should be, including the home condition and current real estate market. In general, you should anticipate paying approximately six percent in real estate agent commissions. Typically, your agent and the buyer's agent split the total commission. You can negotiate more or less toward the commission, and you can also negotiate a flat fee instead of a percentage of the sales price.
You should shop around among a few prominent real estate agents in your area before you decide who to list with.
Home Preparation Costs
Some potentially unexpected costs of selling your home would be home preparation costs. These will vary greatly depending on the condition of your home.
Even if your home doesn't require a major renovation, most sellers paint, do landscaping, and deep clean the house and carpets.
In the same article referenced earlier, Zillow estimates the following home prep costs, which total $6,570 for a national average:
Exterior painting ($2,600)
Home staging ($1,805)
Interior painting ($1,245)
Full-service lawn care ($145)
Carpet cleaning ($140)
House cleaning ($160)
Moving company, assuming local move ($475)
Zillow's estimates for home prep costs for selling a home in the Pacific Northwest were higher than the national average. They didn't itemize them out, but the total estimate for Portland is $7,520, and Seattle is $7,570. Keep in mind
these costs won't show up on your final settlement statement; these are items you'll most likely have to pay for before you reach the closing table.
Home Repair Costs
If your home has some delayed maintenance, be prepared for that to come up as a selling cost. You may need a handyman or licensed contractor to get the property ready for market. Most buyers pay for a home inspection, and that will catch any deferred maintenance issues. Walk through your home and make a list of any noticeable problem areas. Note everything, even items that might seem minor such as cracks in the ceiling or chipped paint. If a buyer sees small issues, then they're probably going to assume there are bigger problems they can't see right away. If you have any major repairs needed, you might consider lowering the listing price or offering a credit to the buyer at closing rather than doing the work up front. According to the 2019
Cost vs. Value Report
from Remodeling Magazine, the cost of a roof replacement for the Pacific coast region is around $25,000 but only improves the resale value of the home by $19,000. In other words, if the roof will last another couple of years,
it's worth it for you to offer a credit to the buyers rather than paying out of pocket
for a new roof on a home you're no longer tied to.
Do you have questions about potential hidden costs of selling your home? Can we help you with financing for your new home? Fill out the form below or contact us today!
Categories
Archives
Recent Posts
Getting started >
You bring the dream. We'll bring the diagram.
There's a financing solution for just about every situation.
Let's go get it

What our clients say >
I felt like I was treated like family, great communication and helping me with any questions I had.
Testimonials

Getting started >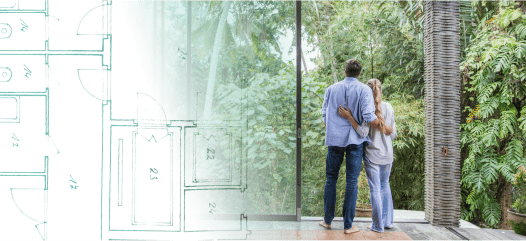 You bring the dream. We'll bring the diagram.
There's a financing solution for just about every situation.
Get started

Find an advisor >
Where does your sun shine? Find your local advisor.
Enter your city or state to see advisors near you.
Find advisor

Careers at PacRes>
We're growing. Grow with us.
Careers at PacRes reward excellence in mortgage banking.
Build a better tomorrow