< Back to News & Insights
Map It Out: Your Home Loan Timeline from Offer Through Closing
Ben Jones,
Branch Manager/Sr. Mortgage Advisor
January 17, 2022 — 6 min read
Did you know that at least 86 percent of homebuyers use financing to purchase their home? For first-time homebuyers, that number jumps to 94 percent, according to the
National Association of Realtors
. This means that if you're looking to buy a home or hope to in the future, there's a good chance that you'll need to borrow funds. For many, the mortgage loan process may feel confusing or too complicated to navigate without help. We've created this guide to help you map out the details of your home loan timeline from
offer through closing
.
Before the Journey Starts: Pre-Approval Gives You an Advantage
Before you hit the road, map out your budget--with a quick and accurate pre-approval, your offer will get to the top of the pile, giving you an advantage over other buyers needing financing who may not be as prepared. It will help you move faster and with greater confidence.
Remember
:
Unlike pre-qualification, the pre-approval process is a
deeper dive into your finances
. In essence, it's proof that you are willing and capable of buying a home. It also assures the seller that the deal won't fall through if they choose you. Once you're pre-approved, it's time to go home shopping. Prioritize your needs and wants and
determine your deal-breakers
before you get started on your search. This will take a variable amount of time, depending on the number of homes available in your market and the amount of competition present. There are fixed-rate and adjustable-rate mortgages (ARM), each with its own features and benefits that you should consider carefully. While a fixed-rate mortgage has one interest rate that will remain the same throughout its life, an adjustable-rate mortgage has an interest rate that
may change multiple times throughout its life
.
Stop 1: Making an Offer
Once you've settled on a space, your real estate agent will help you complete a purchase agreement. The agreement will be several pages long and will outline the terms of sale, which usually include:
Sale price
Escrow deposit
Financing terms and conditions
Fixtures & personal property to be included in the sale, such as appliances
Inspections and timelines
Closing/possession date
Additional provisions, such as the requested amount of seller credit toward closing costs and prepaids, if applicable
Stop 2: Negotiate the Offer
When you make an offer on a home, the seller may accept it, reject it, or submit a counter offer. The counter-offer contains their requested changes to the terms of the sale. If applicable, you can submit a buyer's counteroffer. This process goes back and forth until everyone agrees on the terms and signs the contract.
Stop 3: Mortgage Application and Disclosures
Once you have an executed sales contract, your Mortgage Advisor has three days to issue and provide your loan estimate. As soon as the loan estimate is approved, the file sits until you remove the home inspection contingency. Once you remove the home inspection contingency, the file proceeds through processing, and the appraisal is ordered.
Note
: You may decide to take on the risk of the cost of the appraisal and order the appraisal prior to the removal of the home inspection contingency.
Stop 4: Home Inspection & Final Negotiations
Your home inspection will take a few hours to complete once scheduled. Once your inspection is complete, and you've reviewed the results, you'll usually have the opportunity to negotiate any necessary repairs with the seller. This can take a few days to complete.
Remember
:
Think of an inspection as a routine check-up and the inspector as a doctor. The inspector isn't performing an X-ray on your home;
rather, they are checking for current or foreseeable issues
. They will review the physical structure, mechanical and electrical systems, and plumbing.
Stop 5: Appraisal
The appraisal is one of the last steps for the loan approval process. We approve the person first. The purpose of the appraisal is to approve the property. As long as your appraisal comes in at or above the contract price and doesn't have any remaining 'subject-to' conditions, the transaction will proceed toward closing.
If it comes in below
the loan amount, it's an opportunity for you to negotiate the price. Timelines vary based on location, the complexity of the assignment, and time of year. Appraisals for rental homes and homes with more than one unit require additional time. The appraiser must analyze rental trends in the market area in addition to the standard aspects of an appraisal report. Rural areas tend to take more effort to appraise because the homes and sales are usually spaced further apart. In addition, people in rural areas tend to move less frequently than those in suburban and urban areas, resulting in less available comparable sales to use in determining the value of the home.
Your appraisal and any loan conditions will go back through underwriting for review and final sign-off. Once you have your final approval from underwriting, you'll receive your closing disclosure. The closing disclosure
is a recap of your final loan terms, closing costs, and prepaids
. Upon receiving the closing disclosure, you'll have a mandatory 3-day cooling-off period to review everything before you sign your final closing paperwork. Sundays and Federal Holidays don't count toward the 3 days, so the cooling-off period could be more than 3 calendar days.
Stop 7: Closing and Recording
Once the 3-day cooling-off period ends, you'll have an appointment to sign your final loan documents. This is where all of the paperwork is signed and the property is legally transferred to you. In most cases, you do not sign and fund on the same day. Typically, you'll sign one day, and then the loan funds within the next few days after that. Once the loan funds, the documents get recorded at the county recorder's office, and the home is officially yours. In general, it should take about 30 days from the accepted offer through the date your loan closes. Remember, these are just the general stops you'll make along the path to homeownership. There may be circumstances that change your timeline.
Questions About Your Mortgage Timeline?
Now that you understand the process, are you ready to get started? The mortgage loan process doesn't need to be complicated. Contact a Mortgage Advisor today if you're ready to take a confident next step in your homebuying journey.
Categories
Archives
Recent Posts
Getting started >
You bring the dream. We'll bring the diagram.
There's a financing solution for just about every situation.
Let's go get it

What our clients say >
I felt like I was treated like family, great communication and helping me with any questions I had.
Testimonials

Getting started >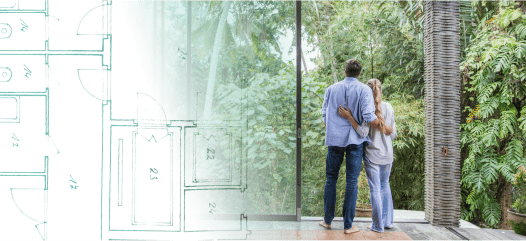 You bring the dream. We'll bring the diagram.
There's a financing solution for just about every situation.
Get started

Find an advisor >
Where does your sun shine? Find your local advisor.
Enter your city or state to see advisors near you.
Find advisor

Careers at PacRes>
We're growing. Grow with us.
Careers at PacRes reward excellence in mortgage banking.
Build a better tomorrow