< Back to News & Insights
Home Décor Trends We Love for Fall
August 27, 2020 — 4 min read
2020, in a nutshell, has been nothing short of overwhelming for many and tiring for most. Now with fall knocking on our front doors and the holiday season just around the corner, you may be wondering if updating your home d?cor is even necessary, let alone a priority. (We get it!) In the midst of all this chaos, it can be hard to make time for the things we love. That's precisely why something as trivial as replacing a few pillows or hanging a new doorway wreath could bump up your mood and provide space for a fresh perspective. Don't just take our word for it! Interior design experts often note the importance of color schemes, natural light, and the moods that
we subconsciously create
with our home d?cor. Thanks to social distancing measures, we spend more time in homes now than ever, so it's worth reevaluating the spaces you spend the most time in. You might be surprised how little changes can make a big difference.
Start Small
Still with us? Good. If you're new to home d?cor or are simply too busy at the moment to fully invest in a seasonal d?cor shift, that's okay! Sites like Pinterest and Instagram can often cause us to compare our situations with others-- when, in reality, many of the people we admire aren't living that way either. Pictures can be styled, rooms cleaned to the nines, and rooms laid out by professionals for a 15-minute photo shoot. Then, it's back to reality. (So, give yourself some slack.) Start small! Don't try to tackle more than you (and your budget) is capable of. Start a mood board or a Pinterest board to drum up a few ideas and work from there. If you have a favorite store or brand, look for inspiration boards that you can purchase pre-selected items from.
Decide an Aesthetic
Fall, both in nature and in d?cor trends, is centered around change and transitions. Think of fall leaves changing colors, grass dimming, and temperatures dropping. There's a reason our interiors often reflect the exterior in fall-- the colors are gorgeous! However, if you don't prefer the red/orange/yellow traditional palette, feel free to explore deeper greens, blues, and browns, as well.
Choose Your Store(s)
Whether you prefer a one-stop-shop, a series of thrifty finds, or multiple big-name stores, the choice is really yours. Plus, online shopping and contactless pick-up are now easier than ever for those who prefer to peruse from the couch.
What's Trending?
The great thing about home d?cor is that styles and patterns often come back in style after a few seasons. (So, there's no need to ditch last year's great finds!) If you're really budget savvy, you can save a nice chunk of change by incorporating pieces from other seasons into your fall layouts. Here are a few upcoming trends that we love from stores that we adore even more.
Modern Prairie
Warm colors, abstract art, light woods... yes, please! This season at
Crate and Barrel,
designers are embracing nature with earthy textures and long lines that draw the eyes across the room with little effort. Those who love earth-tones opposed to the stereotypical fall d?cor will love these pieces.
TIP
: Not everyone is working with the same budget. If you're inspired by a store or display but don't have the budget for the whole collection, choose one or two items to purchase, then base the rest of your budget-friendly d?cor around these pieces.
Cozy Comfort
For more traditional d?cor at an affordable price,
Target's fall collection
features deep yellows, navy blues, and the occasional auburn accent piece. The great thing about Target is the option to decorate the whole house, not just your living room and front door. Shoppers can create the perfect fall aroma with these
frosted glass candles
or construct the ultimate autumn-themed dining experience with this
pumpkin serving dish.
Keeping Rich Traditions
One trend we've run into across multiple different sites and stores is the use of deep caramel-colored pieces as the focal point for a room. Even in AtHome's
Artisinal Autumn Collection,
the collection with the most significant use of creams and beige, features light-toned accent pieces around dark leather furniture or against deep wood paneling.
No matter what your fall d?cor style is, making the time to freshen up your office or home space can create the breath of fresh air you've been searching for.
Creating the perfect living space is much easier as a homeowner, and we can help.
Connect with a Mortgage Advisor today to learn more.
Categories
Archives
Recent Posts
Getting started >
You bring the dream. We'll bring the diagram.
There's a financing solution for just about every situation.
Let's go get it

What our clients say >
I felt like I was treated like family, great communication and helping me with any questions I had.
Testimonials

Getting started >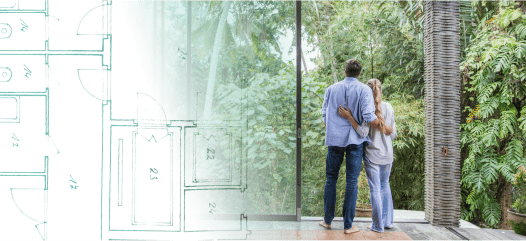 You bring the dream. We'll bring the diagram.
There's a financing solution for just about every situation.
Get started

Find an advisor >
Where does your sun shine? Find your local advisor.
Enter your city or state to see advisors near you.
Find advisor

Careers at PacRes>
We're growing. Grow with us.
Careers at PacRes reward excellence in mortgage banking.
Build a better tomorrow