< Back to News & Insights
Your Complete Holiday Home Safety Checklist
Will Wells,
Branch Manager/Sr. Mortgage Advisor
November 8, 2021 — 8 min read
From candles and candies to trees and toys, it's easy to get wrapped up in the holiday spirit. However, there's nothing more important than keeping yourself, your loved ones, and your home and neighborhood safe this season.
Download our Holiday Safety Checklist
to keep your festivities merry and bright.
How to Keep the Cook and the Kitchen Safe for Celebration
Did you know that you're more likely to start a kitchen fire during the holidays than at any other time of the year? While these tips may seem like common sense, heavy cooking days like Thanksgiving, Diwali, Hanukkah, Christmas, and Christmas Eve
are the highest all year for reported home fires
, according to firefighters. Here are our top suggestions to keep your space safe.
Never leave cooking food unattended on the stove--if you are simmering, baking, roasting, or broiling food, check it regularly.
Keep kids and pets away from the cooking area. Set a timer to remind yourself that the stove or oven is in use.
While cooking, avoid wearing loose-fitting clothes that could catch fire. If you are wearing long sleeves, push them up--if you have long hair, tie it back.
When handling hot lids or pans, tilt them away from you. This will protect your hands and face from steam.
Check that smoke alarms are installed and working on all levels of your home, including bedrooms and outside sleeping areas.
Keep a fire extinguisher in the kitchen and make sure that your family knows how to use it. Make sure that the fire extinguisher is rated for grease and electrical fires.
The holidays are a great time to brush up on food safety to prevent food poising and spreading foodborne illnesses. When preparing food, keep it out of the "danger zone", remember not to eat raw dough or batter, and wash your hand regularly.
Safety experts advise against it, but if you must fry a turkey, do it outside, don't overfill the oil in the fryer, and always follow the manufacturer's instructions.
How to Safely Hang Outdoor Decorations
While outdoor lights may create a warm holiday glow, it's easy to ignore simple safety practices when installing them, especially if you're installing them alone or in icy temperatures. Follow these safety tips when stringing your lights so that you can celebrate risk-free.
If you're using a ladder, position it on a level surface before stepping onto it; if necessary, ask a second person to hold the ladder secure. Be aware of the ladder's weight limit and wear shoes or boots that won't slip.
Make sure that all of the lights and any extension cords you use are waterproof and rated for outdoor use. Check that the lights and extensions cords aren't frayed or worn and keep connections above ground, snow, and water.
Pro Tip
:
Look for light strings that include a
UL Safety Certification
. This signifies that the strand has been manufactured to meet safety specifications from Underwriters Laboratories, a trusted independent product safety group.
If possible, avoid walking on your roof to hang lights, particularly if it's rainy, windy, or icy. It's safer to hire a professional with the proper tools and equipment to handle this for you.
Pro Tip
:
Magnet Christmas light strands make things easier and safer--they look like traditional holiday lights, but have a magnetic backing that allows you to easily install them to metal surfaces.
How to Maintain a Safe Christmas Tree
Many families enjoy Christmas trees as a centerpiece to their holiday celebration--however, real and artificial trees may pose a fire danger to your home. With most fires occurring due to electrical problems or open flames, here's how to prevent the possibility of a blaze in your space.
If you erect a live tree, make sure it is fresh--before bringing it home, look for flexible needles that don't break easily and a trunk with sap. If you're purchasing an artificial tree, look for the "fire-resistant" label before taking it home.
Before placing your tree in water, remove a half-inch disk from the trunk. This makes it easier for the tree to absorb moisture. Make it a habit to water your tree every day and monitor for dryness. If your tree is well cared for, it should stay healthy for four to six weeks.
When positioning your tree, place it at least three feet away from any open flame or heat source, including fireplaces, candles heat vents, and lights.
Pro Tip
:
Consider using a flameless candle--typically, these are battery-operated and can look, smell, and feel like a real candle.
Don't overcrowd your outlets and never connect more than one extension cord. Place the cords along a wall to prevent a tripping hazard.
Before going to bed, always make sure that your Christmas lights are turned off.
Inspect light strings and throw out the ones with broken or cracked sockets, frayed or bare wires, or loose connections.
Pro Tip
:
Don't want to worry about turning your lights on and off every day? There are ways to automate your lights,
including outlet timers and smart plugs
.
Make Sure That You're Giving and Receiving Toys Safely
When the holiday shopping season ramping up, it's a great time to refresh yourself about safety. Before you give or receive toys for little ones, here are a few tips to remember.
Ensure that your kids have access to safety gear--including properly-sized helmets and knee or elbow pads--when riding scooters, bikes, and other riding toys.
Don't give gifts that include small balls or parts to children under the age of three--for kids under eight, steer clear of deflated balloons. It's always a good idea to check the age label of toys to ensure that they are appropriate for the child's age.
Check for recalls and research safety concerns associated with toys before you purchase them. Recall information is available on CPSC.gov.
Watch out for knock-off toys from shady sellers--this includes third-party sites and listings on curated services like Amazon, Walmart, and eBay. Before purchasing, review the seller's online presence and hunt for customer reviews. You should also be wary of poor grammar or spelling errors. If possible, it's best to purchase toys from retailers you trust.
Be careful of high-powered magnets--if two or more are swallowed, they could cause serious intestinal injuries. In general, keep these toys away from children under 14 years old.
When you purchase or receive a new toy, inspect it before use. Read through included assembly instructions and demonstrate how to use it properly. Be sure to supervise your child when they play with toys, regardless of if the toy is new or old.
Precautions for Your Pets
While the holidays are a lot of fun for us humans, they can be dangerous for our four-legged friends if we don't take a few important precautions. Keep these tips in mind as you deck your halls to keep your dogs and cats safe and prevent a trip to the emergency vet.
Loose lights are wires are temptations for curious cats or dogs--use electrical cord covers and organizers to prevent furry friends from gnawing on them.
Some holiday plants and flowers are harmful or toxic for pets, including azaleas, mistletoe, holly, and chrysanthemums.
Beware of tinsel, ribbons, and other types of gift wrapping--if ingested, they could wrap around your pet's tongue or cause an intestinal blockage.
Traditional rock salts and anti-freeze are troublesome for pets. Look for snow and ice melts that are more pet-friendly, such as those made with propylene glycol.
Don't give your pets bones from the table or counter. The bones could splinter and cause them to choke. There are many other common holiday food items that are not good for your pet, including candy, coffee, and grapes, and raisins.
With some forethought and a bit of preparation, you can prevent common holiday mishaps and keep your festivities safe.
Download our Holiday Safety Checklist
to share the gift of preparedness. From our home to yours, we hope that your holidays are merry and bright!
Ready to pursue your homeownership dream? Whether you need a home loan today or you're just planning for the future, we can help.
Contact a Mortgage Advisor today
to learn more.
Categories
Archives
Recent Posts
Getting started >
You bring the dream. We'll bring the diagram.
There's a financing solution for just about every situation.
Let's go get it

What our clients say >
I felt like I was treated like family, great communication and helping me with any questions I had.
Testimonials

Getting started >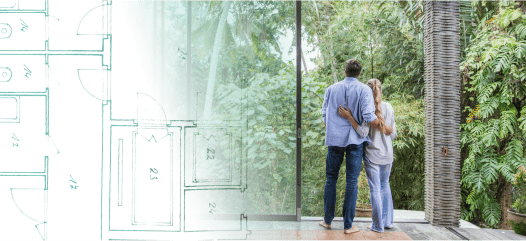 You bring the dream. We'll bring the diagram.
There's a financing solution for just about every situation.
Get started

Find an advisor >
Where does your sun shine? Find your local advisor.
Enter your city or state to see advisors near you.
Find advisor

Careers at PacRes>
We're growing. Grow with us.
Careers at PacRes reward excellence in mortgage banking.
Build a better tomorrow