< Back to News & Insights
Helpful Apps for Homebuyers
May 15, 2020 — 5 min read
Did you know there are (literally) thousands of apps to help buyers and sellers find their dream home, list their current property, and master that special new-home decor? Although it's nice to have such a variety to choose from, it can also be incredibly overwhelming. On average, 50% of homebuyers found the home they
purchased online
, rather than a traditional method like a realtor or a printed ad. Now, thanks to the coronavirus pandemic, homebuyers have little-to-no other options but to "online shop" for their home.
Statista
reported that consumers worldwide downloaded 178.1 billion mobile devices. Not to mention, this number is predicted to increase by
almost 80 billion
by 2022. So, with all of these app options out there, which do you actually need?
Buying or Renting a House

Trulia
Trulia is a one-stop-shop for all your house hunting needs. Using the built-in GPS allows homebuyers to read up on neighborhood statistics. Browse school districts, a heat map of neighborhood crime, or nearby restaurants using the app. Or start by searching for your perfect neighborhood by filtering houses out. The Trulia app tells you the home's location, lot size, year built, number of beds/baths, and even open house availability. Pretty awesome, right? While you're planning and researching homes, use the apps mortgage calculator and affordability cost breakdown to stay within a realistic price range. Ready to find a real estate agent? No problem. The app will help you find highly rated realtors in the area.

Redfin
Different from other house-hunting apps, Redfin is tied to a real estate company. The additional market insight is a huge benefit for homebuyers. Within the map-based interface of the app, you can see listings based on neighborhoods, and read details about the property. Another great feature is the "Hot Homes" option. Redfin uses an algorithm to determine houses that have at least an 80% chance of accepting an offer within two weeks of going on the market. Buyers will want to see these homes as soon as possible.

Zillow
If you're not precisely tech-savvy, Zillow just might be the home shopping app you've been dreaming of using. With a 4.8/5-star rating from 3.33 million ratings, consumers rave about its' comprehensive interface and features. Similar to other real estate apps, buyers can view homes by filters such as square footage, number of bedrooms, and listing price. However, Zillow is unique in its ability to determine the prices of non-listed homes surrounding a home for sale based on an exclusive algorithm. Take advantage of additional resources on this app, such as the mortgage calculator, personalized loan quotes, and reviews on local agents.
Selling

Homestyler Interior Design
Staging your home
is often the key to getting your house off the market quickly. And chances are, if you're saving up for a new home, you don't have much extra cash to toss around on an interior designer, let alone furniture you'll only use temporarily. That's why apps like Homestyler are the best for sellers. Simply take a picture of the space you want to stage, choose from a variety of floor and wall colors, and change out different types of furniture with the click of a button. All the design with none of the financial commitment? Yes, please!

Letgo
You've found your perfect home, and now it's time to pack up and move out. As you begin to pack, you notice just how much stuff you've accumulated over the years. From an extra microwave to an untouched mountain bike, it's time to let go and save space in your new house. With Letgo, sellers can essentially have an online garage sale. Take a picture of the object and post it on the app within minutes. Buyers have the option to message you and meet based on a mutual location.

Pinterest
Pinterest is the app that could fit in many categories. From planning a party to d?cor inspiration, Pinterest is your go-to place for images and links to helpful articles or blogs. We suggest using the app for packing and organizing as you move from one house to the next. Simply search for a topic like "garage cleaning tips" or "moving across states" and browse through the images for more information. Save the photos you like (pins) to a virtual board to view them again later.
Home Management

Centriq
Can we be real for a second? In the chaos of selling, packing, and moving, there's a pretty good chance that the owner's manual for your appliances will quickly be lost or tossed out. This is why Centriq is an excellent tool for homeowners. All you have to do is take a picture of the product label (or nameplate), and Centriq will load warranties and manuals within the app. Homeowners will also find information about where to find replacement parts, fix-it videos, and alert you about product recalls.

Happy Plant
It may seem silly now, but after replacing your fourth or fifth houseplant to lack of care, the numbers will start adding up. Do yourself a favor and download the Happy Plant app. It's an easy to use app that creates a watering schedule and sends push notifications, so you don't forget. Create time-lapse videos and track your plant's growth within the app, as well.
Ready to look for a home? Download these apps, and contact a Mortgage Advisor today for more information about financing your dream home!
Categories
Archives
Recent Posts
Getting started >
You bring the dream. We'll bring the diagram.
There's a financing solution for just about every situation.
Let's go get it

What our clients say >
I felt like I was treated like family, great communication and helping me with any questions I had.
Testimonials

Getting started >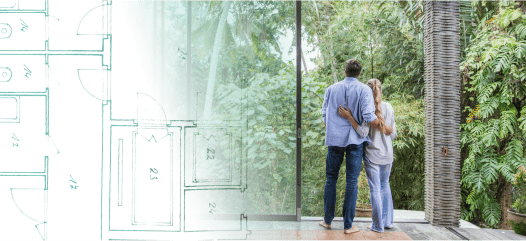 You bring the dream. We'll bring the diagram.
There's a financing solution for just about every situation.
Get started

Find an advisor >
Where does your sun shine? Find your local advisor.
Enter your city or state to see advisors near you.
Find advisor

Careers at PacRes>
We're growing. Grow with us.
Careers at PacRes reward excellence in mortgage banking.
Build a better tomorrow