< Back to News & Insights
HARP Refinance Is Gone, What Should We Do Now?
March 25, 2019 — 6 min read
In March of 2009, amid a nationwide mortgage crisis, The Federal Housing Finance Agency (FHFA) introduced a loan program called the Home Affordable Refinance Program (HARP). HARP loans were for homeowners who were current on their mortgage payments, but had little to no equity in their homes, due to the rapidly plummeting home values at the time. Specifically, a HARP loan was for a mortgage owned by Fannie Mae or Freddie Mac. The purpose of HARP loans was to allow a homeowner to refinance into a lower rate or more favorable loan terms. The HARP loan allowed a consumer to bundle their closing costs into the new loan, so they didn't have to pay out of pocket to complete their loan.
HARP was a much-needed loan program at the time but has since ended
. HARP Loan applications had to be filed on or before 12/31/2018 and must be delivered for purchase no later than 9/30/2019. Now that HARP is no longer in the picture, we'd like to cover some current refinance options you could consider.
You probably have more loan options than you thought, especially since the economy and home values have made improvements in most areas.
The loan options we'll cover today are specifically Streamline refinances and Rate/Term Refinances, also known as Limited Cash Out Refinances. The purpose of these types of loans is to lower your interest rate, shorten your repayment term, or change from an adjustable to a fixed-rate mortgage. These loans allow a limited amount of cash back to the consumer at the end of the transaction, if any.
Conventional Limited Cash Out Refinance
A government agency does not guarantee or insure conventional loans. Instead, a conventional loan is available through a private lender, such as a bank, credit union, or mortgage company. Generally speaking, a conventional loan is also a conforming loan, which means the loan's underlying terms and conditions meet the funding criteria of Fannie Mae and Freddie Mac. Depending on your property's occupancy type and the number of units, the maximum amount of loan-to-value (LTV) will vary. For a one-unit primary residence, you could finance up to 97% of the LTV. This means if your home appraised at $400,000, you could potentially have a loan amount up to $388,000, as long as it meets all the terms of a limited cash-out refinance. The LTV goes down to 85% for 2 unit primary residences, and 75% for 3-4 unit homes. If you're refinancing your second home (1-unit properties only), then you can finance up to 90% LTV. For an investment property, 1-4 unit homes all fall under a maximum LTV of 75%. You should be aware that if your LTV is higher than 80%, your loan will require Mortgage Insurance. Manufactured homes have different restrictions, so be sure you speak with your Mortgage Advisor about your specific property type.
FHA Refinance options:
The Federal Housing Administration guarantees FHA loans.
An FHA Refinance could be a good option for you if you don't qualify for a conventional loan,
or if your existing loan is FHA. With very few exceptions, FHA loans are only available for primary residences or HUD-approved Secondary Residences. FHA loans require monthly mortgage insurance as well as an Up Front Mortgage Insurance Premium (UFMIP). Typically, most consumers finance the UFMIP into their loan amount.
FHA Rate/Term Refinance
For Rate/Term refinances, FHA will allow a maximum LTV of 97.75% for a home occupied as a primary residence for the previous 12 months. If you acquired the home within the past 12 months, and have occupied the entire time, the same LTV applies. If you have not occupied your home as your primary residence for the last 12 months, but occupy it as your primary residence now, then your LTV is restricted to 85%. HUD-approved secondary residences are also limited to 85% LTV.
FHA Streamline Refinance
Streamline refinances are for clients who have an existing FHA mortgage, and will refinance into a new FHA mortgage. A client must have made at least six payments on the existing FHA mortgage. At least 210 days must have passed from the closing date of the existing mortgage.
FHA Streamline refinances do not require an appraisal report.
Streamline refinances do not have a maximum LTV, but there is a maximum loan amount allowed. The loan amount is calculated using a specific formula, which changes every time the loan balance changes. If you make mortgage payments during the refinance process, you should let your Mortgage Advisor know right away. The Mortgage Advisor will request a new payoff statement and update your loan paperwork based on the new loan balance.
VA refinance option--VA IRRRL
The Veteran's Administration guarantees VA Loans. They're home loans for Military Veterans, Active Duty Military, and certain eligible spouses of deceased Veterans. VA offers a refinance called an Interest Rate Reduction Refinance Loan (IRRRL). The purpose of an IRRRL is to refinance an existing VA-guaranteed loan into a new loan, generally at a lower interest rate and lower payments than the existing loan. In general,
an IRRRL does not require an appraisal report
. The Veteran must certify that he or she previously occupied the property as his or her home. Unlike most VA loans, which require the Veteran to occupy the home, a Veteran could technically use an IRRRL on a property that is a rental home or second home. VA Loans typically require a guarantee fee or funding fee. Most consumers choose to finance the guarantee fee into the loan amount.
USDA streamline refinance*
The United States Department of Agriculture (USDA) guarantees USDA Rural Development loans. A USDA streamline refinance is for clients who wish to refinance their existing USDA loan into a new USDA loan, with a lower rate.
USDA streamline refinances do not require an appraisal
. There is no LTV restriction on a USDA streamline refinance, but there is a maximum loan amount. The maximum loan amount comes from a calculation involving the payoff of the existing loan, the guarantee fee, and the customary closing costs. USDA loans require monthly mortgage insurance and an up-front guarantee fee. Most consumers choose to finance the guarantee fee into the loan amount.
The bottom line is, even though HARP loans are no longer an option, PRM still offers plenty of refinancing options to most consumers
. You should talk with your Mortgage Advisor to figure out what refinance program would be best for your needs.
Do you want to refinance your home and want more info on your available options? Fill out the form below, or contact us today!
*
Some state and county maximum loan amount restrictions may apply.
Categories
Archives
Recent Posts
Getting started >
You bring the dream. We'll bring the diagram.
There's a financing solution for just about every situation.
Let's go get it

What our clients say >
I felt like I was treated like family, great communication and helping me with any questions I had.
Testimonials

Getting started >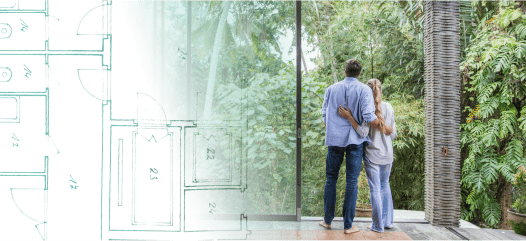 You bring the dream. We'll bring the diagram.
There's a financing solution for just about every situation.
Get started

Find an advisor >
Where does your sun shine? Find your local advisor.
Enter your city or state to see advisors near you.
Find advisor

Careers at PacRes>
We're growing. Grow with us.
Careers at PacRes reward excellence in mortgage banking.
Build a better tomorrow