< Back to News & Insights
Halloween and COVID-19: How to Celebrate Safe
Don Layman,
Mortgage Advisor
October 11, 2021 — 5 min read
Costumes, candy, fresh air--what's not to love about trick-or-treating? Summer has faded into fall, and as Halloween approaches, it's important to keep COVID-19 safety precautions top of mind to ensure that everyone has a howling good time. While the spooky season may look different this year, it will still be enjoyable if you take the proper safety measures. Follow these trick-or-treat tips or try a COVID-safe alternative to make sure that your goblins and ghouls have a fun and safe night.
How to Trick-or-Treat Safely
Many Halloween traditions are high-risk for spreading coronavirus, so if possible,
it's best to avoid door-to-door trick-or-treating
, according to health officials. If you do choose to trick-or-treat, plan ahead--remember that the best way to stay safe is to wear a mask, social distance, and avoid gatherings with people you don't come into contact with regularly. Whether you're collecting candy or passing it out, here is some guidance to help keep yourself and your kids safe.
Wear a mask (not a plastic or rubber one).
Halloween masks are not good substitutes for cloth masks, as they're typically made of thin materials and have too many gaps for air to escape. If you wear a costume mask, it must feature two or more layers of breathable fabric that cover the mouth and nose, and it shouldn't leave gaps around the face.
Remember

:
Your kids
shouldn't wear a costume mask over a protective cloth mask
--it may make it hard for them to breathe. Instead, since they will have to wear a mask anyway, why not make it a part of their costume? From doctor or nurse to cowboy or ninja,
there are plenty of creative ideas
. Remember, masks should not be worn by children under the age of two.
Keep your hands and treats clean.
While researchers
have determined that the risk of transmitting coronavirus through Halloween candy is low
, it's still necessary to keep your hands clean throughout the night. While out and about, bring a bottle of hand sanitizer and use it after touching other people or objects. Have your kids wash their hands the minute they return home and make sure that you disinfect the candy they've collected before they eat it.
Pro Tip

:
To be effective against coronavirus, make sure that your hand sanitizer contains at least 60 percent alcohol. Before purchasing or using a hand sanitizer product, look at its label
to see the ingredients, warnings, and precautions
. Kids under the age of two shouldn't use hand sanitizer without supervision.
Maintain social distance.
You are more likely to get or spread coronavirus if you are in close contact with others, especially if it's for a long period of time. While collecting candy, try to keep moving and stay at least six feet away from people who do not live with you.
Pro Tip

:
If you are passing out candy, avoid direct contact with trick-or-treaters. Set up a station outside with individual bags of treats for kids to take. Remember to wear a mask, wash or sanitize your hands before handling treats, and remind trick-or-treaters about social distancing guidelines.
If You Don't Want to Trick-or-Treat
If you're hesitant to send your little ones into the neighborhood, there are plenty of ways to make sure that they have a great time and stay safe. Here are some of our favorite low-risk options.
Celebrate online.
If you
really
want to celebrate safe, it's best to celebrate virtually, according to health officials. Consider hosting an online costume contest and inviting your family and friends. You could also host a scary (or not-so-scary) movie night, but
make sure it's age-appropriate
.
Trunk-or-treat.
Some living spaces may force trick-or-treaters into an enclosed foyer or a porch. Trunk-or-treat events are held in open-air spaces to avoid this problem. If you're participating in a trunk-or-treat event,
decorate your trunks
and draw chalk lines around your vehicle to encourage kids to social distance. If you're feeling crafty,
here's how to create a Halloween candy chute
.
Curbside candy.
If you leave your individually wrapped candy bags by the street, families can grab goodies from the safety of their vehicles. They may also take your treats when walking by. Remember, it's best to avoid communal candy bowls.
Reverse trick-or-treat.
Instead of going door-to-door to ask for candy, why not switch it up? Have your kiddos dress up in their costumes, but instead of soliciting candy, drop it off on your neighbor's doorsteps with a kind note or a craft.
Keep it crafty.
Your home is your canvas, and jack-o'-lanterns are just the start. From
foam bats to spider webs made from trash bags
, there are a lot of fun and festive Halloween-themed crafts that you can do with your kids. Once your crafts are complete, display them on your front porch for the neighbors to admire. Fear not--while traditional trick-or-treating may not be for everyone this year, there's no shortage of fun and creative activities to celebrate the first holiday of the season. If you do decide to knock on your neighbors' doors, remember to wear a mask, social distance, and wash or sanitize your hands frequently. If you have questions, visit the
CDC website
for guidance. Happy haunting!
Your pumpkins may be scary, but getting a mortgage shouldn't be!
Connect with a Mortgage Advisor today
for a complimentary consultation to learn more.
Categories
Archives
Recent Posts
Getting started >
You bring the dream. We'll bring the diagram.
There's a financing solution for just about every situation.
Let's go get it

What our clients say >
I felt like I was treated like family, great communication and helping me with any questions I had.
Testimonials

Getting started >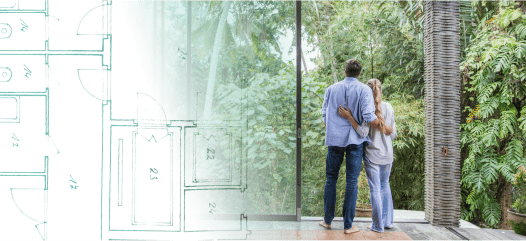 You bring the dream. We'll bring the diagram.
There's a financing solution for just about every situation.
Get started

Find an advisor >
Where does your sun shine? Find your local advisor.
Enter your city or state to see advisors near you.
Find advisor

Careers at PacRes>
We're growing. Grow with us.
Careers at PacRes reward excellence in mortgage banking.
Build a better tomorrow