< Back to News & Insights
Fund Unexpected Summer Expenses
July 3, 2019 — 4 min read
The benefits of owning a home are
countless
. You can change up the paint, add an outdoor patio, or even remodel the kitchen, all while building equity! However, there
can
be unpredictable expenses for repairs or seasonal bills. According to
LendedU
,
summer is the second most expensive season of the year
. The extra cost of constant A/C is just one of many big bills that homeowners should prepare for this year.
Home Related Bank Breakers
Utilities.
Thankfully, in places like the PNW, cool breezes and the occasional summer shower help keep the outside temperature at a manageable level. But there can be times when clouds are nowhere to be found and your house is a toasty 80 degrees. Avoid an outrageous A/C bill. Try this:
Open windows in the morning to let cool air in
Only keep the A/C blasting in rooms you most frequently use
Install a new system--yours could be ineffective if outdated
Stay hydrated & wear lightweight clothing to keep yourself cooler
Yard care.
As the seasons change, you might need to replace your current flowerbed with greenery that can stand warmer temperatures. Less rain also means an increase in your water bill. Consider plants that can stick out dryer seasons and need little shade, and plan for next summer during this current season.
Pools and hot tubs.
They're great to have on a hot day, but when it comes to footing the bill, pools can be a pain.
HomeAdvisor
warns those considering getting a pool to also take into account the costs that come after installation. On average, the cost to own a pool per year is between $3,500 to $5,000, depending on the type and level of care.
Paint.
If your house needs an update in a bad way, summer is said to be the
best time to paint
your house. The lack of rain and consistently warm temperatures create the perfect conditions for homeowners needing to paint their exterior walls. If you were hoping to hold off on the (unwanted) bill of painting, you might need to reconsider your plans.
Don't Forget About...
On top of taking care of your house in the summer heat, there are countless other hidden costs to summer you won't want to forget about. Such as:
Vacations and then some (gas, food, hotels)
Outdoor safety (bug spray, sunscreen, etc.)
Travel fees
Summertime events (weddings and parties)
Activities for kids (camps, classes, childcare)
Funding Options
Prioritize.
If you know you have a big trip coming up (and need a little extra cash), avoid going out to eat or socializing in public. Host dinner at your house, stick to the grocery list, or give yourself a strict budget!
Set goals.
Speaking of a strict budget, if you're likely to swipe your credit card in the blink of an eye, avoid taking your card out. Take out exactly the spending cash you'll need for the week (or even the month) and only allow yourself that much. Have others keep you accountable as well.
Do your research.
You could end up paying
more
money trying to DIY your summer expenses than if you had professional help. Hire a lawn care company to help maintain your yard or have your home inspected for areas of air leakage. Know your abilities and do research on professionals in your area.
Refinance.
As the time to prepare for summer quickly runs out, you may be wondering how you'll financially make ends meet. At PRM, we understand the need for funding adventures and home expenses at any moment. Now through July 31
st
, homeowners can refinance their current mortgage and save up to $1,000
*
! With a refinance you could:
Lower your monthly payments
Take cash out for your next adventure
Make necessary home improvements
Purchase a getaway home
Are you ready to fund your summer? We've got you covered. Contact a Mortgage Advisor today for more information!
*Lender credit will be applied to PRM's underwriting and processing fees. If PRM fees are less than the $1,000 credit, the remaining funds will be used for third-party closing costs. Program restrictions may apply. Promotion begins June 10 and ends July 31.
Categories
Archives
Recent Posts
Getting started >
You bring the dream. We'll bring the diagram.
There's a financing solution for just about every situation.
Let's go get it

What our clients say >
I felt like I was treated like family, great communication and helping me with any questions I had.
Testimonials

Getting started >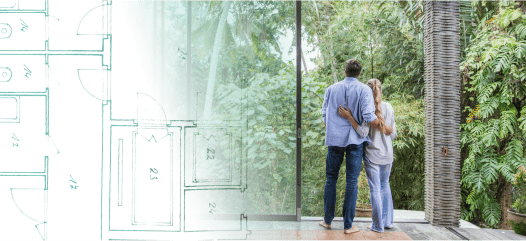 You bring the dream. We'll bring the diagram.
There's a financing solution for just about every situation.
Get started

Find an advisor >
Where does your sun shine? Find your local advisor.
Enter your city or state to see advisors near you.
Find advisor

Careers at PacRes>
We're growing. Grow with us.
Careers at PacRes reward excellence in mortgage banking.
Build a better tomorrow