< Back to News & Insights
10 Tips for First-Time Homebuyers
June 19, 2019 — 4 min read
Life appears to be coming into perfect harmony. You've landed your dream job and maybe even found someone you want to spend the rest of your life with. All you need now is that perfect first home. But before taking this leap, take a look at your own life experience. The great job you have now probably came after working a few 40-hour grinds. The wonderful significant other you are holding hands with may have been preceded by some, well, let's say, "trial and error." That's why it may be in your best interest to take the following bit of unsolicited advice. These are 10 tips first-time homebuyers may want to consider.
1) Understand Your Housing Market
It's important to understand that many of the housing market statistics people encounter are generalizations of national trends.
They may or may not apply seamlessly to your specific state, city, town or desired neighborhood. Speak with a real estate professional with experience in your area to gain a better understanding of local prices and trends.
2) Do the Math on Finances
Taking the time to flesh out a
realistic
budget that highlights fixed expenditures, basic needs, discretionary spending, and property upkeep is a wise idea. The last item tends to trip up first-time homebuyers. Saving a 20 percent
down payment
to secure a suitable interest rate
does not necessarily mean you can afford a home.
3) How Long Do You Plan to Stay in the Area?
After earning that great job and settling down, for some, the immediate future may point to deep roots. However, this is not always the case. The company you work for may have other facilities and room for advancement. You may decide to venture out on your own in business or just relocate to a different climate.
Think about your long-term location prospects
. They may influence the type of home you purchase.
4) Are You Home Handy?
One of the significant costs for homeowners is whether or not they are able to make upgrades and do general home maintenance
without
hiring a contractor. If you're not necessarily home handy, factor those costs into your thinking or consider buying tools and watching DIY YouTube videos.

5) Does the Home Have Room to Grow?
If you
are
settling in for the long haul, it's crucial that you have the space to accommodate expansions. Whether you're planning on having children, sharing your home with aging family members, or any number of reasons,
it's important to think of all the possibilities
. Extra space may be wise.
6) School Systems Matter
Many first-time homebuyers put a high value on conveniences such as shopping and nearby restaurants. A Long-term homeowner should take into consideration the surrounding area schools. A poorly rated school system could prompt you to relocate later.
7) Is Your Credit Score Ready?
If you're mulling over buying that dream home, you probably have time to get your affairs in order. It may be worth the time and effort to improve your credit score.
A higher score may earn you a preferable mortgage interest rate.
8) Consider Your Commute to Work
Purchasing a dream home more than an hour from your job or place of business can be
tremendously taxing
. That time can be upwards of 10 hours per week or
520 hours per year
. Long commutes will raise your gas bill and add extra mileage to your vehicle. As real estate professionals like to say, "location, location, location."
9) Does a Fixer-Upper Work for You?
As mentioned above, being home handy can make a
huge
monetary difference. If you have the skills to make repairs and upgrades effectively, a fixer-upper may fall into your wheelhouse. As a first-time homebuyer, the DIY part can save money while contractors do the portions beyond your skill set. Another thing to consider is whether a fixer-upper done through contractors makes sense in terms of long-term value and equity.
10) Understand the Process
Before diving headlong into buying your first home,
take the time to brush up on common pitfalls.
You might be surprised by things such as the closing process, hidden costs or your ability to negotiate with mortgage lenders. Consider speaking with multiple experienced professionals in the real estate industry before pulling the trigger on your first home.
Whether you've been researching homes for one year or one week, our Mortgage Advisors are here to help you on your journey to homeownership. Contact us today, or fill out the form below to get in touch.
Categories
Archives
Recent Posts
Getting started >
You bring the dream. We'll bring the diagram.
There's a financing solution for just about every situation.
Let's go get it

What our clients say >
I felt like I was treated like family, great communication and helping me with any questions I had.
Testimonials

Getting started >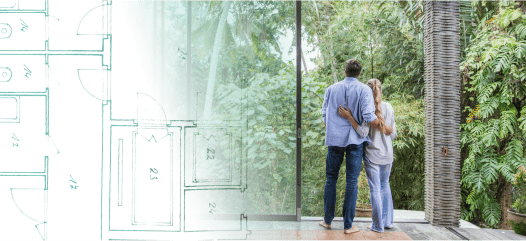 You bring the dream. We'll bring the diagram.
There's a financing solution for just about every situation.
Get started

Find an advisor >
Where does your sun shine? Find your local advisor.
Enter your city or state to see advisors near you.
Find advisor

Careers at PacRes>
We're growing. Grow with us.
Careers at PacRes reward excellence in mortgage banking.
Build a better tomorrow