< Back to News & Insights
FICO's New Credit Score: UltraFICO
October 25, 2018 — 3 min read
UltraFICO Launches in 2019
We understand it can be frustrating to have a low credit score caused by high debt and a short credit history, even if you are responsible with your money. That's why we are so excited about the announcement of the new UltraFICO score.
UltraFICO
will bring a big change to the world of financing that will allow more people to become eligible for loans based on their credit score. In short, UltraFICO will make home buying easier!
Who will benefit?
Experian(R), FICO(R), and Finicity(R) estimate this new score has the potential to improve credit access for the majority of Americans. It will be even more beneficial to those whose scores fall in the grey area (scores in the upper 500s to lower 600s) or that fall just below the score cut-off. People who are relatively young and new to credit with limited history or those with previous financial distress that are getting back on their feet stand to benefit the most. FICO says 4 million customers may see a 20-point increase.
How will it work?
Essentially, you apply for a mortgage, or any other type of loan the same way you usually would. But, if the lender rejects your application due to a low credit score, you can request an "
UltraFICO
" score. This empowers you to enhance your own credit score by expressing any responsible financial management activity using checking or savings accounts. Now you can show things not visible on a traditional credit report:
Evidence of saving money
Maintaining a bank account over time
Avoiding a negative balance in an account
Regularly paying bills
Making other bank transactions
Don't let the credit ranking companies make your decisions for you based only on a few factors. Show them the whole financial picture. With the new UltraFICO score, you'll be in control of your score.
How it works currently:
Currently, a
credit score
is a number that quantifies how "creditworthy" you are or how likely you are to pay debts back. Ranging from 300-850, credit scores are based on a mathematical model that assesses a person's credit transactions throughout time. Most credit scores fall between 600 and 750. In the mortgage world, credit scores are pulled from the "Big Three" credit reporting agencies (Experian, TransUnion, and Equifax). These are the only preview we have into a buyer's credit history. With this new change, potential buyers will be able to have a say in their credit score. This will also mean that about 7 million people who can't get a loan today should be able to create a better credit score for themselves under this new scoring method. If they couldn't get a loan then, they may be able to now! Plus, they may even pay less for that loan too.
Can I get a loan with no credit history?
Even if you do not have a FICO score due to lack of credit, you will still be able to ask for an UltraFICO score, proving your "creditworthiness" through checking and savings account statements.
When does it go into effect?
The system should have a soft launch in early 2019, and be widespread by the summer. They are testing to validate the score and assess consumers' willingness to share financial data for a potentially higher score.
If you have questions about how your credit can affect your ability to get a mortgage, please give us a call! We're here to help!
Categories
Archives
Recent Posts
Getting started >
You bring the dream. We'll bring the diagram.
There's a financing solution for just about every situation.
Let's go get it

What our clients say >
I felt like I was treated like family, great communication and helping me with any questions I had.
Testimonials

Getting started >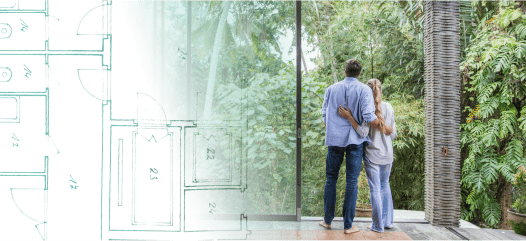 You bring the dream. We'll bring the diagram.
There's a financing solution for just about every situation.
Get started

Find an advisor >
Where does your sun shine? Find your local advisor.
Enter your city or state to see advisors near you.
Find advisor

Careers at PacRes>
We're growing. Grow with us.
Careers at PacRes reward excellence in mortgage banking.
Build a better tomorrow