< Back to News & Insights
How FHA Multi-Unit Property Loans can Help You Build Wealth
Dana Brown,
Regional Manager
May 3, 2021 — 4 min read
Want to become a homeowner and build a long-term investment strategy at the same time?
Purchasing a multi-unit property
is a great way to accomplish that. If you plan to use a Federal Housing Administration (FHA) loan to purchase a property with three or more units, you will need to pass the FHA Self-Sufficiency Test first. Learn more about what the test covers with this helpful guide.
The FHA Self-Sufficiency Test Requirements
The Self-Sufficiency Test is not about you and your finances. Rather, it's designed to determine whether the property you wish to own is considered
self-sufficient by FHA standards
. The buyer's maximum monthly mortgage payment, or principal, interest, taxes and insurance (PITI), is used in comparison with self-sufficiency rental income. This income needs to be over and above PITI, after accounting for vacancy rate and estimated maintenance fees. An FHA appraiser will use a vacancy factor of 25 percent in this calculation. For example, if the appraiser calls for rents of $6,000 per month, you would use 75 percent of that, or $4,500. Thus, your rental income must be at least $4,501 in order to qualify for an FHA multi-unit property loan. Additionally, you must have three months' worth of mortgage payments in savings. These income requirements signal to your lender, and to the FHA, that their investment in the property will have a guaranteed return. On your end, you can rest easy knowing your mortgage payment is being completely offset by rental income, a major advantage when building your net worth.
How the FHA Determines Rental Income
The Self-Sufficiency Test is actually a super helpful step in the process of purchasing a multi-unit property. On top of knowing whether or not the property is a good investment, you will have insight on how much rent the local market will accept for similar units. Once you find a property to purchase, an FHA-certified appraiser will determine a reasonable rent for the units. This appraiser will do research on the surrounding market to determine the going rate for rentals in your neighborhood. Your Mortgage Advisor will work with you based on FHA appraisal, the vacancy rate (25 percent) and comparable rents in the area. If the estimated rental income exceeds your estimated monthly payment, then congratulations, you pass the Self-Sufficiency Test! To give yourself a bigger boost in rental income, and increase your chances of passing the Self-Sufficiency Test, look for properties that are newly renovated or offer amenities such as personal parking or outdoor space. Consider location as well. Renters are
often willing to pay more
to live close to entertainment, shopping and public transit. All these factors will be considered when determining rental value.
Other FHA Multi-Unit Requirements
Property Size

FHA loans can only be used to purchase properties with one to four units. FHA financing also stipulates that you must occupy one of these units as your primary residence. If you want to buy a duplex, you do not need to worry about the Self-Sufficiency Test to qualify for your loan. The test only applies to properties with three or four units. However, it is important to consider if market rent for the area will be enough to cover a significant portion or your mortgage while also yielding a positive return on investment. Additionally, you cannot use an FHA loan to purchase a property with five or more units. At that number of units, the FHA considers these properties commercial real estate.
Zoning
Be sure that any home you look at is properly zoned as a multi-unit property. Each unit should have the same amenities as a standard single-family home, including its own entrance, kitchen, bathrooms and utility meters. Check with your city or county to be sure that the property is properly categorized, especially if it was converted from a single-family home.
Inspections
The FHA has specific
very specific inspection guidelines
for multi-unit properties. Before you close, the property will need to be deemed safe for both you and your future tenants. As a result, your inspection may be more expensive. This makes sense, given that each unit's kitchen, electrical panels and appliances need to be fully examined for the entire property to pass inspection.
Investment Opportunity
Living in a multi-unit home can help grow your wealth and fit into your long-term investment strategy. If you are interested in investing in this type of property,
contact one of our Mortgage Advisors to get started today
!
Categories
Archives
Recent Posts
Getting started >
You bring the dream. We'll bring the diagram.
There's a financing solution for just about every situation.
Let's go get it

What our clients say >
I felt like I was treated like family, great communication and helping me with any questions I had.
Testimonials

Getting started >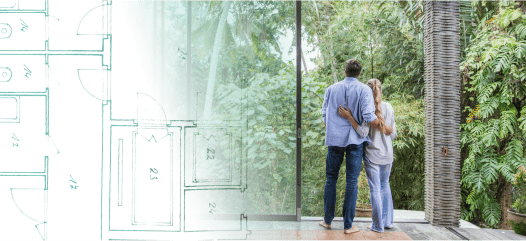 You bring the dream. We'll bring the diagram.
There's a financing solution for just about every situation.
Get started

Find an advisor >
Where does your sun shine? Find your local advisor.
Enter your city or state to see advisors near you.
Find advisor

Careers at PacRes>
We're growing. Grow with us.
Careers at PacRes reward excellence in mortgage banking.
Build a better tomorrow