< Back to News & Insights
FHA Condo Certification Requirements
November 3, 2015 — 2 min read
The Department Of Housing and Urban Development (HUD) sets the minimum guidelines condominium complexes must meet, in order to qualify for Federal Housing Administration (FHA) mortgage financing.
FHA government backed loans
permit buyers to put down as little as 3.5% down payment, often attracting more first-time homebuyers or those who prefer to use their available funds in other ways. The purpose of HUD's detailed criteria is to ensure that condo complexes are financially stable and properly managed. While the FHA condo approval process is not new, it has changed considerably over the last few years. Prior to the changes, once a complex was approved, the certification never expired. As an effect of the mortgage crisis, condo communities will need to re-certify for FHA approval every two years. This could also affect future homeowners looking to refinance with an FHA loan if their condo community decides not to seek re-certification or cannot qualify.
Basic FHA condo eligibility requirements include:
Minimum 50% must be owner occupied as primary residences
No more than 50% concentration of FHA loans
No more than 15% of units with delinquent dues
No pending litigation
50% of the total units sold prior to FHA endorsement
Sufficient reserve funds; at least 10% of the budget
Adequate insurance coverage (master, general liability, bond and flood as applicable)
CC&R's must meet Fair Housing Act regulations
FHA certification is optional and not required by law, but greatly increases the marketability of units and can positively affect overall property values. Homebuyers applying for an FHA loan should look for an approved FHA condominium community before house hunting. Contact PRM today with any questions on
FHA loans
, or to verify whether a potential property meets FHA eligibility criteria.
Categories
Archives
Recent Posts
Getting started >
You bring the dream. We'll bring the diagram.
There's a financing solution for just about every situation.
Let's go get it

What our clients say >
I felt like I was treated like family, great communication and helping me with any questions I had.
Testimonials

Getting started >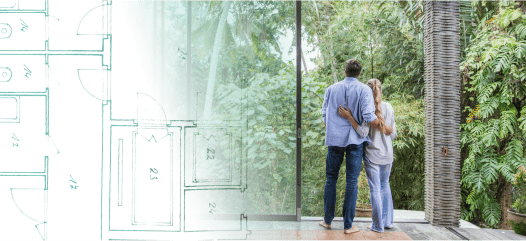 You bring the dream. We'll bring the diagram.
There's a financing solution for just about every situation.
Get started

Find an advisor >
Where does your sun shine? Find your local advisor.
Enter your city or state to see advisors near you.
Find advisor

Careers at PacRes>
We're growing. Grow with us.
Careers at PacRes reward excellence in mortgage banking.
Build a better tomorrow