< Back to News & Insights
The Recent Fed Rate Cuts Don't Guarantee a Lower Mortgage Rate
March 5, 2020 — 3 min read
INDUSTRY UPDATE
3/16/20
In the time since this blog was published on March 5th, 2020, the Federal Reserve cut rates again. As of Sunday, March 15th, 2020, the Fed
announced its decision
to cut its benchmark federal funds rate by 1% to a range of
0% to 0.25%
as the coronavirus outbreak continues to spread across the US. As a reminder to homebuyers and those who currently own a home, rates
are
historically low, but this most recent cut will not guarantee that home loan rates will drop to 0%, or close to it. Continue reading for more information, or
contact a Mortgage Advisor
with any questions you may have.
---
INDUSTRY UPDATE
3/5/20 In the midst of market uncertainty and the worldwide
outbreak of COVID-19
,
the Federal Reserve unanimously approved their biggest one-time rate cut since the 2008 financial crisis. As of March 3rd, the central bank cut interest rates
by half a percentage point.
As many Americans wonder if this cut will be enough to protect the economy throughout the coronavirus outbreak, several economists predict the US could still face a significant slowdown, or possibly even a recession.
The Fed & Mortgage Rates
Contrary to popular belief, the Fed doesn't have a
direct
correlation to mortgage rates. For example, just because the Fed announced an emergency cut of .5%, that
doesn't mean
your mortgage rate will be .5% lower. Although it isn't uncommon for mortgage rates to follow market trends influenced by the Fed, there is no guarantee that this emergency cut will directly benefit homeowners over the next few months. An easy way to remember it is like this:
The Federal Reserve adjusts short-term interest rates in an attempt to protect and sustain current economic growth
Mortgage rates fluctuate based on the long-term bond rate
There
is
still a chance that mortgage rates will follow suit, which is good news for homebuyers. According to
HousingWire
, "The emergency rate cut will ... likely result in lower borrowing costs for homeowners with variable-rate home equity loans that are indexed to the U.S. prime rate, which moves in tandem with the Fed rate."
Refinances Increase Among Low Rates
Regardless of any potential movement in mortgage rates, homeowners are currently taking advantage of the historically low mortgage rates by refinancing their current mortgage.
MORTGAGE TERM

:
Mortgage
refinancing
is the process of paying off one loan with the proceeds from a new loan secured for the same property. Refinancing is usually done to secure better loan terms than your current loan, like a lower interest rate or a lower monthly payment. Other reasons you may want to refinance could include:
Investing in your long-term plans
Making home renovations
Consolidating debt
Traditionally, it's been said that refinancing is beneficial if you can reduce your rate by at least 2%. However, some lenders say that
even a 1%
savings is a great enough incentive to consider refinancing your home
.
Currently,
rates are low,
so now
might be the best time for you to refinance. (We always recommend speaking to a mortgage professional first.)
Currently at PacRes, homeowners who refinance between March 1st and April 15th can
save up to $1,040
* toward closing costs.
Contact a Mortgage Advisor today for more info!
*Credit not to exceed actual borrower-paid closing costs. Not to exceed program allowable limits. Valid for applications submitted March 1st through April 15th, 2020. Promotion ends April 15th, 2020. Not applicable for FHA/USDA Streamlines or VA Interest Rate Reduction Refinance loan products.
Categories
Archives
Recent Posts
Getting started >
You bring the dream. We'll bring the diagram.
There's a financing solution for just about every situation.
Let's go get it

What our clients say >
I felt like I was treated like family, great communication and helping me with any questions I had.
Testimonials

Getting started >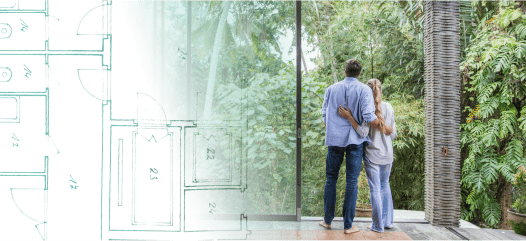 You bring the dream. We'll bring the diagram.
There's a financing solution for just about every situation.
Get started

Find an advisor >
Where does your sun shine? Find your local advisor.
Enter your city or state to see advisors near you.
Find advisor

Careers at PacRes>
We're growing. Grow with us.
Careers at PacRes reward excellence in mortgage banking.
Build a better tomorrow