< Back to News & Insights
Your Guide to Finding a Family-Friendly Neighborhood
Don Layman,
Mortgage Advisor
August 21, 2020 — 5 min read
Times are changing quickly, and community is more important now than ever. As conversations move from front porches to online neighborhood forums, homeowners have a higher risk of missing out on important safety information and other local news. In fact,
35% of homeowners
who know their neighbors (well) reported that they shared information about potential crime in the area, and
67% feel safer
even just knowing their neighbors. When you work with a Realtor who knows the area well or have friends and family who can give you all the inside details, it's much easier to find the right neighborhood. However, if you're working on your own, there are a few key factors you can search for.
Don't Miss These Details
Some research is best conducted in person. If online groups and real estate apps aren't giving you a well-rounded idea of the neighborhood in question, drive around! The neighborhood is just as important as the area surrounding it. We recommend searching for the following.
What's in the yard?
Scattered toys, bikes, soccer balls, kiddie pools, etc. in the front yard are all evidence that point at active families who trust their neighbors. Even in the winter when front yard activity is limited, basketball hoops or snow gear are telling.
Are there parks nearby?
In your pursuit of finding the best neighborhood for your family, you should also scout out homes with close amenities. Local parks, libraries, skating rinks, bike trails, and public pools are great to have available. Not to mention, communities with family resources often host events, classes, and more, which all pour back into nearby families.
Is the area safe?
In booming metros, this question can be more challenging to answer. Whereas one street might be safe, the next street over might not have sidewalks or bike paths. Think about areas where you and your family may be walking through or driving past. Are the roads busy? Is the house near late-night bars and pubs?
Tip:
Note nearby speed limits or "kids playing" signs throughout the neighborhood.
What are the schools like?
Summer fun can only last for so long, and soon enough, your kids will be in school again. While your research might include a general search or read-up on what district your kids will go to, it's equally important to know what each individual school is like. The elementary school down the street may be great, but the middle school may have a completely different learning environment. Similar to how you plan long-term for your mortgage, you should plan long-term for schooling. The good news is, there are plenty of
online resources
that can help you narrow down the best school districts for your family-- sort by test scores, college prep, teacher rankings, and more. Most school websites will also list staff members, pictures of activities, and more.
Other Questions to Ask
Family-friendly may be the top characteristic you're looking for in a neighborhood, but that doesn't mean it's the
only
one on the list.
Commute
Are you keeping your current job when you move, or will you get a new job? You'll want to look into commute times for both you and your partner or roommate. A fantastic house might be just a few miles from your workplace, but rush hour traffic could make your commute much longer than you planned. Look for potential on/off-ramp buildups, backroad routes, and bike lanes when mapping to your commute. Some apps, such as
Google maps,
will allow you to map to your destination at the time you choose, so you can get to know your commute during rush hour.
Future Development
Will your neighborhood grow soon? Potential developments could impact school districts, increase taxes, and change traffic patterns. If you're interested in learning more, visit the city hall location, the local Chamber of Commerce, or check for news online through the city website. Ask your real estate agent what the current tax rates look like for your desired neighborhood and what the potential increases could be within the next few years. You may need to plan for these changes in your future budget.
Next Steps
As you contemplate your future neighborhood, it might be helpful to make a list of all the
important factors of a neighborhood
for you. What may be a priority to you might not be as important to your partner.
Do Your Research
Looking for more information? With a simple search, you can usually find
extensive data
on the state, town, and neighborhood you're considering. Ask people you know, people at your current or new job, and especially your Realtor.
Be Honest
You will most likely be in your new home for a few years before you make another significant change. It's essential to be honest with yourself about the things most important to you in a neighborhood. Settling for something you don't love won't help you in the long run.
Think Outside the Box
Go through your daily routine when thinking about your new neighborhood. Would you like to bike to work? Look into the neighborhood's
walk and bike score.
Do you love stopping for coffee in the mornings? Search for areas with plenty of java-to-go.
Get Your Finances in Order
You can't find the perfect place for you if you don't know what your budget is. Before you even consider house hunting, meet with a Mortgage Advisor to evaluate your financial situation, and find the
best home loan
for your long-term goals.
Are you ready to find the perfect family-friendly house? Connect with a Mortgage Advisor today to learn more about how your financing impacts your buying power.
Categories
Archives
Recent Posts
Getting started >
You bring the dream. We'll bring the diagram.
There's a financing solution for just about every situation.
Let's go get it

What our clients say >
I felt like I was treated like family, great communication and helping me with any questions I had.
Testimonials

Getting started >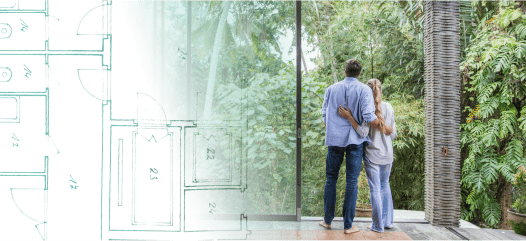 You bring the dream. We'll bring the diagram.
There's a financing solution for just about every situation.
Get started

Find an advisor >
Where does your sun shine? Find your local advisor.
Enter your city or state to see advisors near you.
Find advisor

Careers at PacRes>
We're growing. Grow with us.
Careers at PacRes reward excellence in mortgage banking.
Build a better tomorrow