< Back to News & Insights
Fair Housing Month: What Does it Mean?
April 1, 2020 — 5 min read
April is National Fair Housing Month, due to the Fair Housing Act becoming law on April 11, 1968. This also ties into remembrance of the assassination of Rev. Dr. Martin Luther King Jr. The connection is a result of his contributions to the Civil Rights Movement, which included fighting for equality in housing. President Lyndon B. Johnson signed the Fair Housing Act into law one week after King's assassination. The purpose of the law is to prevent discrimination in the buying, selling, rental, or financing of housing based on certain protected characteristics. The Department of Housing and Urban Development (
HUD
) enforces the Fair Housing Act.
Who Does the Fair Housing Act Protect?
The law prohibits discrimination in housing based on the following characteristics:
Race
Color
National Origin
Religion
Sex
Familial Status
Disability
While these are all protected classes, the law goes even further, stating that it is also illegal discrimination to:
Threaten, coerce, intimidate or interfere with anyone exercising a fair housing right or assisting others who exercise the right.
Retaliate against a person who has filed a fair housing complaint or assisted in a fair housing investigation.
Therefore, the law doesn't just protect individuals who have those characteristics.
The law also protects those who advocate on behalf of those characteristics

.
What is Prohibited?
Under the act, the following actions are prohibited if done as a result of any of the protected characteristics listed above:
Refuse to rent or sell housing
Refuse to negotiate for housing
Make housing unavailable
Set different terms, conditions, or privileges for sale or rental of a dwelling
Provide a person with different housing services or facilities
Falsely deny that housing is available for inspection, sale or rental
Make, print, or publish any document tied to the sale or rental of a dwelling that shows any preference, limitation or discrimination
Impose different sales prices or rental charges for the sale or rental of a dwelling
Use different criteria or applications, or sale or rental standards or procedures such as income standards, application requirements, application fees, credit analyse, and sale or rental approval procedures
Evict a tenant or a tenant's guest
Harass a person
Fail or delay maintenance or repairs
Limit privileges, services or facilities of a dwelling
Discourage the purchase or rental of a dwelling
Assign a person to a particular building or neighborhood or section of a building or neighborhood
Persuade people to sell their homes by suggesting that people of a certain characteristic will move into the neighborhood. (This is also known as blockbusting.)
Refuse or limit the terms or conditions of homeowners insurance because of the protected characteristics of the occupants
Deny access to or membership in any multiple listing service or real estate brokers' organization
What Types of Housing Does the Act Cover?
The law covers most types of housing but there are some exceptions. In limited cases, the Act exempts owner-occupied buildings with less than four units. It also exempts single-family houses sold or rented by the owner without the use of an agent. Finally, the act exempts housing operated by religious organizations and private clubs that limit occupancy to members.
Aside from those exemptions, the act covers all other types of housing
.
HUD's Focus for Fair Housing
In 2019, HUD launched a
special campaign
in connection with April and the Fair Housing Act. The "Call HUD: Because Sexual Harassment in Housing is Illegal" campaign has several goals. Primarily, it heightens the Department's efforts to educate the public about what sexual harassment is. Then, it provides information on what to do and who to contact. Finally, the initiative offers training to employees of public housing and other housing providers. In addition to the campaign, throughout April the "
Humans of HUD
" photoblog features victims of sexual harassment in housing. The blog also highlights the stories of survivors and those who helped them.
How Does The Fair Housing Act Apply to My Mortgage?
While the Fair Housing Act covers most types of housing,
there are additional restrictions applied to mortgage lending
. It is illegal to do any of the following based on the protected characteristics:
Refuse to make a mortgage loan or provide other financial assistance for a dwelling
Refuse to provide information regarding loans
Impose different terms or conditions on a loan. For example, quoting different interest rates, points, or fees
Discriminate in appraising a dwelling
Condition the availability of a loan on a person's response to harassment
Refuse to purchase a loan
How Do I Report a Violation?
It's important to not only recognize, but also report violations. Since discrimination happens in many ways, the HUD website provides some
examples
. However, these examples do not cover every manner of discrimination. As a result,
it's important to take action any time you believe you may have experienced or witnessed discrimination
. If you believe you have experienced mortgage lending discrimination you can
file a complaint
with HUD.
Do you have any questions about how the Fair Housing Act applies to you? Fill out the form below or contact us today!
Categories
Archives
Recent Posts
Getting started >
You bring the dream. We'll bring the diagram.
There's a financing solution for just about every situation.
Let's go get it

What our clients say >
I felt like I was treated like family, great communication and helping me with any questions I had.
Testimonials

Getting started >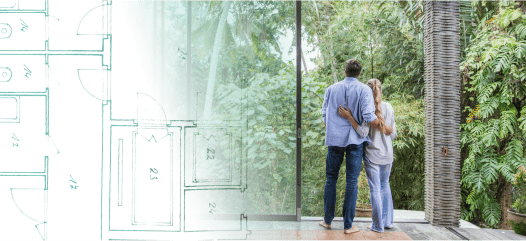 You bring the dream. We'll bring the diagram.
There's a financing solution for just about every situation.
Get started

Find an advisor >
Where does your sun shine? Find your local advisor.
Enter your city or state to see advisors near you.
Find advisor

Careers at PacRes>
We're growing. Grow with us.
Careers at PacRes reward excellence in mortgage banking.
Build a better tomorrow