< Back to News & Insights
Clients Can Still Find Their Dream Home in a Seller's Market: Here's How
Timm Ready,
Sr. Mortgage Advisor
June 12, 2023 — 8 min read
Currently, the housing market is hot, but inventory is tight—so, what's behind it, and how can we help hopeful homebuyers navigate this competitive market with confidence and ease?
Currently, low inventory can be attributed to a smorgasbord of factors, including rising costs of goods and labor, shifting lifestyle preferences in response to the coronavirus pandemic, and a slowdown in homeowners putting their homes on the market, among other things. However, despite these obstacles, there are still plenty of opportunities for buyers to find their dream home right now. Use these facts and resources to gain perspective and give clients the upper hand in a seller's market.
What's Causing the Current Shortage in Housing Inventory?
There are several key factors to the current housing inventory shortage, including:
High costs of building materials and labor. Construction companies are finding it increasingly challenging to keep up with the demand for new homes due to the rising costs of building materials, such as lumber and steel; additionally, labor costs have increased due to a shortage of skilled workers in the industry. These high costs make it challenging for builders to start new projects or complete existing ones, limiting the number of homes available.
The coronavirus pandemic. With more people working remotely, they realized the need for larger spaces, outdoor areas, or home offices. This triggered a surge in the housing market as people bought homes that could accommodate their changing lifestyles. Simultaneously, historically low mortgage rates made homeownership more accessible to many, which further increased demand.
The Great Recession. Following the 2008 housing bubble burst, the housing market underwent a long and challenging recovery period; foreclosures hit 10 million, and home prices fell by a staggering 33 percent. It wasn't until about a decade later that the market began to reach a level of relative stability. However, the impact of the Great Recession can still be felt today:
Fewer homes were built after the recession, and the homes that were built were not the desirable single-family homes that people wanted;
Instead, as the market began to recover, there was a shift towards building larger, more expensive homes, leaving a gap in the entry-level and mid-level housing market.
Sellers aren't looking to become buyers. When it comes to selling a house, most homeowners plan to use the proceeds to purchase a new home. However, with skyrocketing housing prices, many potential sellers are hesitant to put their homes on the market because they fear they won't be able to find an affordable replacement.
What's a Normal Amount of Inventory?
Most real estate experts agree: the market needs approximately five to six months of housing supply to achieve a balance between a buyer's and seller's market; however, recent data from the National Association of Realtors (NAR) indicates that housing supply has remained relatively flat this year, hovering right around 2 to 3 months. The month's supply takes the total inventory or how many houses are for sale, divided by the current pace of sales.
Whenever the monthly supply of. housing sits below 5, which is considered a "tight" market where prices will increase. When the months' supply begins to rise above 6, prices began to soften and fall.
Fortunately, there is hope on the horizon—while forecasts differ, specialists anticipate a surge in housing inventory of over 20% this year compared to the previous year.
The Impact of a Low Inventory Market on Buyers
Our current low inventory market may leave many aspiring homeowners feeling discouraged; in this competitive environment, properties sell at a rapid pace and sellers may raise their asking prices because buyers have fewer options, leaving little room for negotiation or repairs.
This high-demand environment has led to increased stress, particularly for first-time buyers, as they face the pressure of making quick decisions, potentially waiving contingencies to stand out among other hopeful homebuyers, or delaying their homebuying plans until more homes become available. This can be frustrating for buyers who are eager to purchase a home but unable to find a suitable property.
To put things in perspective, the annual median home price for 2022 reached $386,300, reflecting a significant 10.2% increase from the previous year; This steep rise in prices is indicative of the intense demand for homes in today's market.
Strategies to Help Clients in a Seller's Market
Get pre-approved for a mortgage. Encourage our clients to get pre-approved for a mortgage before starting their home search; this show sellers that they are serious buyers and can help them stand out in a competitive market.
RELATED: Skip the Stress: How Pre-Approval Can Simplify the Mortgage Process
Help set realistic expectations. Let your clients know that in a seller's market, they may need to be prepared to pay above asking price, make quick decisions, and possibly face bidding wars. Set realistic expectations from the beginning to avoid disappointment.
Is a bigger down payment an option? A larger down payment can make your client's offer more attractive to sellers and increase their chances of winning a bidding war. Additionally, a larger down payment can lower monthly mortgage payments and reduce overall interest costs.

Encourage clients to be flexible with their search criteria. Being flexible with things like location and home features can increase their chances of finding a suitable home in a competitive market.
Does a starter home make sense? While it may not be your client's dream space, a starter home can provide a more affordable option that allows hopeful homebuyers to enter the market and build equity over time.
Is a fixer-upper an option? Consider whether your clients are willing to take on a renovation project to potentially save money or get a home in a desirable location that they otherwise couldn't afford; however, it's important to advise them on the potential costs and time commitment involved in such a project.
RELATED: How to Pick the Right Neighborhood for You
Ensure clients are prepared to act quickly. In a seller's market, properties can sell fast—encourage borrowers to act quickly when they find a home that meets their needs. Delaying could mean missing out on a great opportunity.
Help clients write a solid offer letter. It's essential to draft a compelling offer letter that will set your client up to win, especially if it comes down to a bidding war. This may include bidding at or above the asking price, incorporating an escalation clause that specifies the highest amount your clients are willing to pay above the highest offer, or including an appraisal gap clause that assures your clients will cover the difference if the home appraises below their offer.
In general, clients shouldn't lowball unless the property is overpriced or they can meet specific seller requests.
Typically, it's a good idea to advise clients to go as clean as possible with their offers; encourage them to consider removing contingencies and thoroughly inspecting the home they're interested in purchasing.
Suggest Earnest Money (if not required). To show their commitment, buyers often include earnest money, a good faith deposit, with their offer, which typically ranges from 1% to 3% of the offer. This deposit is held in escrow until closing and can be applied to either closing costs or the down payment. Even if the seller doesn't require earnest money, t's still a wise decision for buyers to offer it voluntarily. It indicates that they are dedicated to closing the deal and safeguards the seller's interests if things go awry.
RELATED: What is Earnest Money, and How Much Do I Need?
Stay up-to-date on local housing market trends and conditions. Being knowledgeable about what's happening in your client's market can help you guide your clients to make informed decisions about when to buy or sell. This may include regularly checking market data such as inventory levels, median sales prices, and days on market, as well as staying informed on any new developments or changes in the area that may impact the housing market.
Encourage clients to be patient. While it's important to act quickly in a seller's market, it's also important to remain patient. It may take some time for a client to find the right property, but with the right strategies and mindset, they can find success in a competitive market.
Teamwork Makes Your Client's Dream Work
The housing market will always have its up and downs; however, armed with the right tools and resources, we can make your client's homeownership journey safe and easy. Reach out today and let's work together to help hopeful homebuyers take a confident next step.
Categories
Archives
Recent Posts
Getting started >
You bring the dream. We'll bring the diagram.
There's a financing solution for just about every situation.
Let's go get it

What our clients say >
I felt like I was treated like family, great communication and helping me with any questions I had.
Testimonials

Getting started >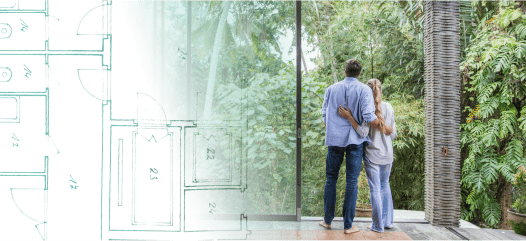 You bring the dream. We'll bring the diagram.
There's a financing solution for just about every situation.
Get started

Find an advisor >
Where does your sun shine? Find your local advisor.
Enter your city or state to see advisors near you.
Find advisor

Careers at PacRes>
We're growing. Grow with us.
Careers at PacRes reward excellence in mortgage banking.
Build a better tomorrow