< Back to News & Insights
The Power of Pre-Approval: How to Make Getting a Mortgage Easy and Safe
Elise Jansen, CMA,
Sr. Mortgage Advisor
May 8, 2023 — 6 min read

Buying a home is a huge decision, and you want to make sure you do it right. That's why you want to have the right tools to help along the way, like a pre-approval for a mortgage. Getting pre-approved for a home loan is an easy process that provides a realistic picture of what you can afford so you don't end up falling in love with a property outside of your budget; plus, it will help you move more quickly when you find that perfect place, giving you a better chance of snatching it up before someone else has the chance!
If you're considering buying a home this year, take the first step and get pre-approved today, or read more about what's involved—armed with a clear understanding of your budget and a competitive edge in the market, you'll be on your way to finding your dream home in no time!
What to Expect During the Mortgage Pre-Approval Process
Typically, the pre-approval process for a mortgage starts with you gathering basic information about your current finances. To get started, you'll need to provide information about your income, debt, and assets. Depending on your lender, this may be done through an online application, over the phone, or in person.
The exact personal information you'll need to provide may vary, but generally, here's what you will need to have handy:
Your full name, address, and contact information
Employment information, including your employer's name and contact information, job title, and income
Information about your monthly expenses, including any outstanding debts or other financial obligations
Documentation of your income, such as pay stubs, W-2s, and tax returns
Documentation of any assets you have, such as bank statements, investment accounts, or retirement accounts
Next, your lender will review your credit history and assess your creditworthiness; this will help them determine how much money they are willing to lend you. It may take up to a few days but is sometimes completed sooner.
Remember: With PacRes Mortgage, the pre-approval process is safe and secure, and we will always keep your personal and financial information confidential. In addition, keep in mind that applying for pre-approval does not obligate you to accept any particular offer.
The Benefits of a Mortgage Pre-Approval
You gain a better understanding of your budget
One of the most significant advantages of getting pre-approved for a mortgage is that it gives you a clear understanding of your budget, which will help you narrow your search and save time.
It puts you a step ahead of the competition
In a competitive housing market, being pre-approved can also give you an edge over other potential buyers; when sellers receive multiple offers, having a pre-approval letter can make your offer more attractive and increase the likelihood of it being accepted.
It expedites the closing process
Additionally, getting pre-approved for a mortgage can help speed up the closing process. Since your lender will have already reviewed your finances during the pre-approval process, they'll have a head start on processing your loan application and completing the necessary paperwork; this can potentially save you time and hassle during the closing process, which puts you one step closer to finalizing your purchase and moving into your dream home.
It gives you peace of mind
Finally, a mortgage pre-approval provides peace of mind during the home-buying process; by knowing that you have already been approved for a mortgage, you can focus on finding your dream home instead of worrying about whether you will be approved for a loan.
How Your Finances Can Affect Your Pre-Approval
When it comes to getting pre-approved for a mortgage, there are several factors that lenders consider before giving you the green light, including:
Income: Your income is a key factor lenders consider when reviewing your pre-approval application. They want to ensure that you have a stable income that is sufficient to cover your monthly payments; be sure to include all sources of income, including your salary, bonuses, commissions, and any other regular income streams.
Debt: Your debt-to-income ratio is another important factor lender(s) consider. This is the amount of debt you have compared to your income. Ideally, your debt-to-income ratio should be below 43%, although some lenders may have different requirements. Be sure to include all of your debts in your pre-approval application, including credit card balances, car loans, and student loans.
Assets: Your assets, such as savings accounts, investment accounts, and retirement accounts, can also impact pre-approval; that's because lenders want to see that you have enough savings to cover your down payment and closing costs and that you have a financial cushion in case of unexpected expenses.
Credit history: Your credit history is an important factor that lenders use to assess your creditworthiness. They will review your credit score, as well as your credit history, including late payments, collections, or bankruptcies; be sure to review your credit report before applying for pre-approval and address errors or issues before submitting your application.
RELATED: How to Build a Good Credit Score and Maintain It
Employment: Showing lenders that you have a stable job and a dependable income is crucial in assuring them that you can make regular payments. To do this, you'll need to provide details about your employment history, such as your current and previous employers, job titles, and how long you've been employed. This information is essential in your pre-approval application, so it's a good idea to have it easily accessible.
Pre-Approval vs. Pre-Qualification: What's the Difference?
The world of mortgages can be confusing, and two terms that often get mixed up are pre-approval and pre-qualification. While they may seem similar, they are quite different, and understanding the distinction is crucial for any homebuyer.
Pre-qualification is a preliminary step that involves providing basic information about your finances to a lender. Based on that information, the lender will give you a general idea of how much money you may be able to borrow. Pre-qualification is typically a quick and easy process, but it does not carry as much weight as pre-approval.
Pre-approval, on the other hand, is a more thorough process that involves a detailed review of your finances by a lender. It typically involves a credit check and documentation of your income, assets, and debts. Based on this information, the lender will give you a specific loan amount that you are pre-approved to borrow. Pre-approval carries more weight than pre-qualification because it shows that the lender has reviewed and verified your financial information, making you a stronger candidate for a loan.
RELATED: On the Fast Lane to Your Dream Home: The Home Loan Timeline
Ready to Navigate Your Homeownership Journey with Confidence and Ease?
It's as easy as clicking here—get a pre-approval from PacRes Mortgage and take the first step towards your dream home today! Check out our blog page for more valuable insights and tips on the home-buying process.
Categories
Archives
Recent Posts
Getting started >
You bring the dream. We'll bring the diagram.
There's a financing solution for just about every situation.
Let's go get it

What our clients say >
I felt like I was treated like family, great communication and helping me with any questions I had.
Testimonials

Getting started >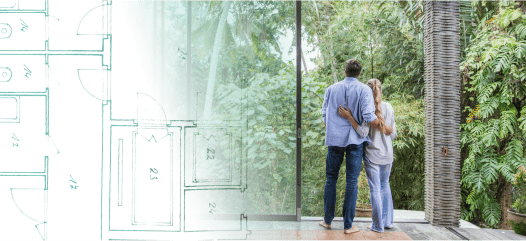 You bring the dream. We'll bring the diagram.
There's a financing solution for just about every situation.
Get started

Find an advisor >
Where does your sun shine? Find your local advisor.
Enter your city or state to see advisors near you.
Find advisor

Careers at PacRes>
We're growing. Grow with us.
Careers at PacRes reward excellence in mortgage banking.
Build a better tomorrow