< Back to News & Insights
Dorm Décor on a Budget
August 9, 2019 — 3 min read
Let's be real. College is anything but cheap. Between rising tuition, outrageous room and board fees, and all the other little things you need to survive college, dorm d?cor is often the last thing you want to spend money on. However, this shouldn't be the case. When you take into consideration the amount of time you'll spend in your (probably tiny) space, you'll realize just how important it is to create a space that you enjoy. You'll study here. Invite friends over. Make some snacks. Get ready for the day. Chill out. So, how can you create such a magnificent suite with a tiny budget and limited space?

Get to Stackin'
Dorm rooms are notoriously small. The key is to take advantage of the space you have. In this case, everything should go UP! Putting your bed on
extra-tall risers
will create space underneath your bed for storage and help eliminate clutter around your room. Some of the options we've found even have USB ports. (Win.)
Risers
(with USB ports): $29.99

Create "Space"
Mirrors are a great way to create the illusion of space. You'll likely need a full-length mirror anyway, so you might as well get creative with it! Hang a few circular mirrors as a display, or use square-framed mirrors to sprinkle
throughout wall art.
Accent Mirror:
$25

Color Me Happy
Colors have the ability to alter and
improve your mood.
Surrounding yourself with color patterns and hues that you enjoy is an easy way to pull a room together. Pick a theme and stick with it or go with a bright bedspread to outshine the rest of the room.
Twin XL Patterned Bedspread:
$36
Stay Organized
No one wants to hang out in a place littered with trash, dirty clothes, and used dishes.
Keep your space tidy
with drawer organizers and storage bins. Using clear storage bins works best in places that are already out of eyesight, but you might want to get fabric drawers to hide unwanted clutter.
Draw Organizers:
$10
Cube Storage Shelves:
$28-39
Take a Seat
There's nothing more awkward than inviting someone over and realizing they won't have a place to sit. You can create a warm reading nook or curl up for a movie night with
these cozy chairs.
Fuzzy Chair:
$35
Hang What You Love
Printed pictures
are a great way to fill space on your dorm room walls without breaking the bank. Use pictures you've taken, print your favorite quotes, and find cheap art online to complete your look! You can frame each picture or use string to hang them in rows. Your memories won't be far if you start to feel homesick, and you'll decorate fast while staying within your budget.
Printed Pictures:
.9 cents per picture There are also plenty of ways to decorate your dorm that involve little to no spending at all!
Make use of what you already have
Ask for donations
Thrift shop
DIY your own d?cor
Start with the basics and buy overtime
Tired of the on-campus cost? Consider a second home or investment property off-campus. Contact a Mortgage Advisor for more information!
Categories
Archives
Recent Posts
Getting started >
You bring the dream. We'll bring the diagram.
There's a financing solution for just about every situation.
Let's go get it

What our clients say >
I felt like I was treated like family, great communication and helping me with any questions I had.
Testimonials

Getting started >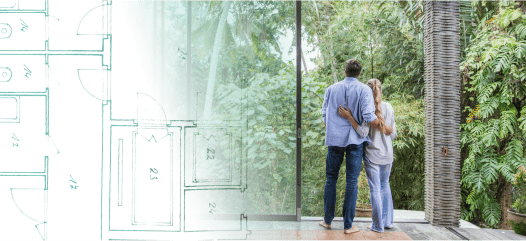 You bring the dream. We'll bring the diagram.
There's a financing solution for just about every situation.
Get started

Find an advisor >
Where does your sun shine? Find your local advisor.
Enter your city or state to see advisors near you.
Find advisor

Careers at PacRes>
We're growing. Grow with us.
Careers at PacRes reward excellence in mortgage banking.
Build a better tomorrow