< Back to News & Insights
DIY Table Decorations to Make Your Home Cozy for Thanksgiving Dinner
Tim Wikoff,
Mortgage Advisor
November 16, 2022 — 8 min read
Whether you're hosting a big group of friends, or something more intimate, Turkey Day offers a unique chance to tap into your creative side and put it out for all to see. This year, if you're feeling creative, why not go the extra mile to add a unique touch to your holiday mealtime? Below, we share DIY table decorations and other tips to make your home cozy and to help you decorate for your Thanksgiving dinner.
Tips to Decorate for Thanksgiving Dinner
Turkey Day is about sharing tasty food and making memories with beloved friends and family members. However, when you're the host, it's also a chance to put your decorating skill on display! If you're wondering how to decorate for Thanksgiving dinner, here are a few big ideas to play with this year.
To Make Your Home Cozy, Bring the Outside In
When you look outside, what colors do you see? Your table should elevate your meal and reflect the fall foliage outside. There are many different ways to do this, including setting out fall-colored dishware or adding pumpkins, pinecones, fall leaves, or dried corn husks to the table. If you choose to add an outdoor element to your DIY table decorations, make sure to properly clean and prepare it.
Fall in Love with a Floral Centerpiece
Whether colorful mums, dahlias, or bright yellow sunflowers, no Thanksgiving tablescape is complete without fall flowers. While flowers are often associated with spring or summer, there's incredible beauty in our fall flowers, and your centerpiece should take advantage of that. For that pop of texture, pair your flowers with plant branches that contrast each other with different hues of red, orange, yellow, brown, and green.
Go Bold with Gold
To add a finishing touch to your Thanksgiving aesthetic, experiment with different base layers of gold or metallic table clothes or plates. When you're ready to complete the look, pair these items with a white tablecloth, a woven paper table runner (instructions below), or a garland of fall foliage, including berries, fresh flowers, or different types of gourds.
Make Your Home Cozy with Pattern Play
Take this tip with a grain of salt--er, an ounce of gravy? Before piling on the patterns, select a cohesive color palette to keep from overwhelming your guests. Once you have a color palette in mind, you can tie your table together with a colorful charcuterie board, placemats, or one of the DIY table decorations below.
Related: When Should You Start Decorating for Each Holiday?
DIY Table Decoration #1: Dried Corn Tablescape
It's more than a big lump with knobs--for the festive homeowner, this is an easy way to make your home feel cozy and add a touch of texture to the dinner table. To create a dried corn tablescape, pair the dried corn cobs with your favorite fall flowers. To add some flair, tie it off with a gold ribbon (go bold with gold, remember?). Grab the following supplies to get started:
Dried corn (field corn, if possible)
Cylindrical vase
Scissors
Twine or string
Your choice of ribbon
Hot glue
How to make a dried corn tablescape for Thanksgiving dinner:
Step 1: Pull the shucks from your dried corn cobs to the back of the corn, but don't pull them off completely.
Step 2: Secure your shucks to the back of the corn by tying them with twine or string.
Step 3: Lay a strip of hot glue on the back of the corn and adhere them to your vase. Once the glue is on the cob, make sure to hold the cob against the vase for a few seconds before letting go.
Step 4: Secure by tying a piece of twine or string tightly around the cob to the vase.
Step 5: Tie a ribbon around the cobs and the vase, and viola--you're done!
DIY Table Decoration #2: Mini Pumpkin Candlesticks
If you don't mind handling pumpkin guts, this easy and elegant DIY table decoration will add warmth and bring a touch of the outdoors inside your home. Select orange, pink, and red candles for a seasonal vibe, and fill the gourds with floral foam--this will help keep the leaves and candles upright. You can add these mini pumpkin candlesticks as a centerpiece to your dinner table, display them inside your fireplace, or use them to create a fall aesthetic on your mantel or somewhere else. Grab the following supplies to get started:
Little baby pumpkins
Writing utensil (a pencil works best)
Small, sharp knife or carving tool
Teaspoon measuring utensil
Your choice of candles
How to make mini pumpkin candlesticks for Thanksgiving dinner:
Step 1: Remove the pumpkin stems by placing pressure on them with the heel of your thumb at the base of the stem. Set the stems aside in a paper bag if you would like to dry them out and use them for another craft.
Step 2: Wash your pumpkins and dry them. Now, it's time to cut a hole. If you're using a votive, place it on top of the pumpkin, center it, and then draw around it with your pencil; using a sharp knife, cut along the pencil line. Once you're able to pull off the pumpkin top, grab your teaspoon to scoop out the guts.
If you're using slender candles, you will still want to make the hole wide, but, you may have to fill the gourd with floral foam to keep the candles erect.
Related: Our Favorite Fall Home Decor Trends for 2022
DIY Table Decoration #3: Woven Paper Table Runner

We've been playing with produce, but what about good old-fashioned paper? It still has a place at the table, so to speak, especially if you want to make your home feel cozy and decorate with bright colors. It's also a good look for those with a lot of white around their dining room table. Grab the following supplies to get started:
Colored cardstock or construction paper (a mix of different colors is best)
Paper trimmer or scissors
Double-sided tape
How to make a woven paper table runner for Thanksgiving dinner:
Step 1: Grab four different color pieces of card stock and cut them into uniform strips; The strips can be any size you want, but keep in mind, you will have to weave these pieces together.
Step 2: Leave small gaps in between each strip--you can leave the overhang on the edges or trim it away. While making one square, glue it on top of the overlap from another to connect them into one long, woven paper table runner. This may be confusing without a visual, so if you need assistance, reference the last part of this video (you'll see a couple of bonus projects at the beginning of the video).
DIY Table Decoration #4: Squash Flower Arrangement
Out of all of the DIY table decorations here, this one is too "gourd" not to share! If you're searching for a unique centerpiece to make your home feel cozy, this one won't fail to impress. Grab the following supplies to get started:
One large butternut squash from the grocery store. Just about any butternut squash will do, but if possible, try to grab one that has a curve and not too many blemishes.
Carving knife (if there are kids or pets around, be extra careful)
Floral foam
Your choice of fall flowers
How to make a squash flower arrangement for Thanksgiving dinner:
Step 1: Using a sharp knife and cutting away from yourself, carve a channel down the length of your butternut squash (the channel should be about 1 inch wide and 1 inch deep)
Step 2: Scoop the insides out with a spoon--if the squash is too hard, cut a small slice down the middle and put it in the microwave for 30 seconds.
Step 3: Soak the floral foam in water and trim it with your scissors to fit snuggly into the channel you've created. Working from one end of the channel to the other, poke your flowers into the foam.
Related: Our Fire Safety Checklist for the Holiday Home
Ready to Talk Turkey about Next Steps?
It's kind of like making DIY table decorations--if you're thinking about buying a home, don't wing it. Connect with your neighborhood Mortgage Advisor today to walk through all of your home finance options together. Visit our blog for more homeowner advice and tips to help you get through the holidays.
Categories
Archives
Recent Posts
Getting started >
You bring the dream. We'll bring the diagram.
There's a financing solution for just about every situation.
Let's go get it

What our clients say >
I felt like I was treated like family, great communication and helping me with any questions I had.
Testimonials

Getting started >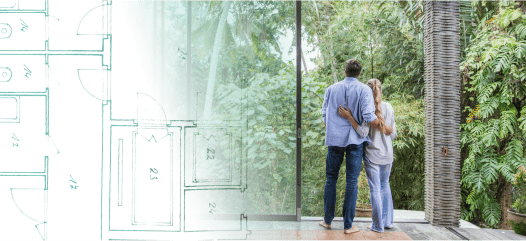 You bring the dream. We'll bring the diagram.
There's a financing solution for just about every situation.
Get started

Find an advisor >
Where does your sun shine? Find your local advisor.
Enter your city or state to see advisors near you.
Find advisor

Careers at PacRes>
We're growing. Grow with us.
Careers at PacRes reward excellence in mortgage banking.
Build a better tomorrow