< Back to News & Insights
Holy Smokes! Our Fire Safety Checklist for the Holiday Home
Blake Rice,
Sr. Mortgage Advisor
October 3, 2022 — 8 min read

Warm memories may spring to mind when imagining the winter holidays, but don't let things get too hot. From knowing how to test a smoke alarm, to knowing how to use a fire extinguisher and create a home fire escape plan, here are easy precautions you can take to keep your home from becoming a holiday home fire statistic. Review our Fire Safety Checklist to ensure your home is accident-free this year, or review our top tips below.
Holiday Home Fire Statistics
Did you know that nearly 47,000 fires occur over the winter holidays, claiming hundreds of lives, causing thousands of injuries, and costing more than $554 million in property damage? Of those fires, cooking, electrical, and open flames are among the leading causes, according to fire authorities.
With the number of reported holiday fires continuing to increase each year, here are a few additional home fire statistics to keep in mind before pulling out the decorations this year.
In 1 out of every 5 deaths involving fire, the fire started when something was too close to a heat source.
Close to 2/3 of home fire deaths resulted from blazes with no smoke alarms or non-operational alarms.
Cooking equipment is involved in almost half (48%) of all reported home fires.
One-third of all candle fires start in the bedroom.
While these holiday home fire statistics are sobering, you can reduce the risk to yourself, your family, and your home with tips from our Fire Safety Checklist. Read through the most important points below, or download it here.
Fire Safety Checklist: Know How to Test a Smoke Alarm
This should go without saying--you can cut your risk of dying in a home fire in half by having working smoke alarms on every floor of your house. You should also make sure you know how to test a smoke alarm and have them installed inside bedrooms and near other sleeping areas.
Once per month, test your smoke detectors to make sure they're working properly. When the batteries get low, replace them, or set up a recurring reminder to replace them at a specific time each year. Remember to replace smoke detectors at least every 10 years, depending on the manufacturer's instructions.
How to test a smoke alarm:
Before anything else, inform family members or roommates you're going to test the alarm; if there's a pet in the house, keep them in a soundproof crate or a separate room. Soothing music, white noise, and anti-anxiety vests can help to calm a pet's nerves.
Press and hold the "test" button; it may take a few seconds, but the machine should emit a loud, high-pitched siren when it is pressed. If the sound is faint or non-existent, you may need to replace the batteries.
Once you've figured out how to test a smoke alarm and confirm it's working, ask someone to stand at the furthest point away from it in the house. If they have trouble hearing the alarm when it sounds, consider installing an extra detector in that area.
Fire Safety Checklist: Know How to Use a Fire Extinguisher
Having a fire extinguisher at home doesn't mean you're committing yourself to fight a fire by yourself; it's simply a tool to have on hand to keep a small blaze under control until firefighters arrive. Store your fire extinguishers in high-risk but easy-to-access areas, such as the kitchen or the fireplace.
You should know how to use a fire extinguisher before a fire occurs. If you need a refresher, follow the steps below, or watch a how-to video online. If you need help selecting the correct type of fire extinguisher, click here. In most home use cases, it's best to have a multi-purpose ABC extinguisher.
How to use a fire extinguisher:
Before anything else, sound the fire alarm and call for the fire department, if appropriate.
Look for a safe evacuation route before approaching the fire; don't let flames, heat, or smoke come between you and the route.
Pull the safety pin, point the extinguisher nozzle at the base of the fire, squeeze the handle, and sweep the extinguisher from side to side until the fire appears to out.
Leave immediately if you think the fire is growing out of control or if it starts to block your evacuation route.
Fire Safety Checklist: Know Your Family's Home Fire Escape Plan
Once the smoke alarm sounds, you may have mere minutes to escape your home safely, so it's a good idea to have a home fire escape plan ready to go.
How to create a home fire escape plan:
Before anything else, walk through your living space and inspect all possible escape routes and exits; you should know where each smoke detector is installed and identify at least two ways out of each room, including through doors and windows.
Consider the special needs of anyone who may be living in the home, including kids and the elderly. Kids may not wake up when the smoke alarm sounds, and older adults may have difficulty getting out of bed and/or moving quickly. In your home fire escape plan, assign someone to help these family members.
Decide as a household where you should meet outside in the event of a fire. Possible locations may include a neighbor's house, the mailbox, or a nearby traffic sign. The meeting spot should be out of range of fire and in front of the house so first responders see you when they arrive.
Review your home fire escape plan and practice it with everyone who lives in the house, and with visitors and overnight guests.
Fire Safety Checklist: Decoration Dos & Don'ts
Keep your tree watered. According to fire authorities, 22 percent of tree fires occur when an item is placed too close to the tree, which is why it's important to purchase a tree fresh and stay on top of watering it.
In a reenactment, a dried-out Christmas tree hit ignition temperature and burst into flames in under a minute, but a tree that had been regularly watered burned at a much slower pace. For artificial trees, make sure it has a fire-resistant label before purchasing.
Keep holiday candle safety in mind. From gingerbread to basalm, who doesn't love a festive holiday candle? However, despite their sweet smell and soft glow, candles are the cause of hundreds of injuries each year and millions of dollars in direct property damage. So, what can you do to prioritize holiday candle safety?
Make sure to extinguish all candles before going to bed or leaving the house
Keep candles out of reach of small kids and pets
Stop burning a candle when half an inch of wax remains in the container, or two inches if using a pillar candle
Consider using a flameless candle to reduce the risk of a fire
Fire Safety Checklist: Home Heating Safety Tips
Give your space heater...space. Remember those holiday home fire statistics? Heating equipment is the second-leading cause of house fires and the third-leading cause of home fire-related deaths. When using a space heater, keep these home heating safety tips in mind:
Place space heaters at least three feet away from anything flammable.
Institute a three-foot kid- and pet-free zone around the space heater.
Plug only one heat-producing appliance in an outlet at a given time.
Don't use too many electrical cords or a damaged electrical cord. When decorating for the holidays, avoid stringing together more than three strands of lights. If you do string together more than three strands of lights, you could blow the fuse and spark a fire. Here are some additional best practices to consider:
When decorating outside, position ladders and decorations at a distance from overhead powerlines; make sure ladders are secured to the ground.
Only use extension cords outdoors if they're designated for outdoor use. Outdoor lights and inflatables should be plugged into circuits and protected by a ground fault interrupter.
Before hanging lights, examine strands for frayed wires and make sure there's a bulb in each socket; if a strand is damaged, replace it.
Turn off all holiday lights and electronic decorations before going to bed, or use a timer.
Indoor lights shouldn't touch furniture, drapes, carpet, or rugs.
Prevent tripping by placing cords and decorations in low-traffic areas, or try out a floor cord cover.
It's impossible to predict every home fire, but it's easy to prepare your living space to protect your family ahead of time. To read more about holiday home safety, visit www.nfpa.org.
Is it Love at Frost Sight?
You've found the perfect home, but you're wondering if it's the right time to make a move. Trust your neighborhood Mortgage Advisor to help you weigh your options and take a confident next step in your homebuying journey. You can also visit our blog for more homeowner tips and advice.
Categories
Archives
Recent Posts
Getting started >
You bring the dream. We'll bring the diagram.
There's a financing solution for just about every situation.
Let's go get it

What our clients say >
I felt like I was treated like family, great communication and helping me with any questions I had.
Testimonials

Getting started >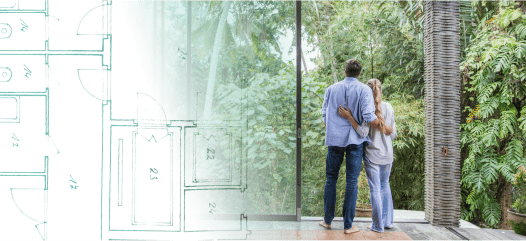 You bring the dream. We'll bring the diagram.
There's a financing solution for just about every situation.
Get started

Find an advisor >
Where does your sun shine? Find your local advisor.
Enter your city or state to see advisors near you.
Find advisor

Careers at PacRes>
We're growing. Grow with us.
Careers at PacRes reward excellence in mortgage banking.
Build a better tomorrow