< Back to News & Insights
When to Decorate for Each Holiday This Year
Anette Sieverson,
Sr. Mortgage Advisor
October 3, 2022 — 10 min read

You've been waiting for months, and now, the holiday season is here; however, before celebrating, you must know when to decorate for each holiday and when to put out the fall decor. This year, the holiday season kicks off with Diwali on Oct. 22 and ends on New Year's Day. While there are no hard and fast rules for when it's okay to start putting out decorations, it's helpful to get them up sooner rather than later so that you have more time to enjoy them. Use our holiday decorating schedule to figure out when to decorate for fall and when to decorate for each holiday.
When to Decorate for Fall
Whether it's interior or exterior, if you're trying to figure out when to decorate for fall, the best time of the season is in early September, or once the weather starts to change. However, if you're particularly passionate, or if you have labor-intensive decorations, it's fine to start putting decorations out as early as late August, according to experts. However, if you start to put decorations out before that, you may annoy your neighbors. Additionally, your fall decorations may look out of place if there are no autumn colors to compliment them, and any living decorations, such as a wreath or a pumpkin, may not last for as long as you'd like. Thankfully, much of your fall decor will likely transition well into other holidays.
When to Decorate for Each Holiday: Diwali (Oct 22-27)
Diwali is the Indian festival of lights. It occurs anywhere from mid-October to mid-November, but the specific days change from year to year. It symbolizes the victory of good over evil--specifically, Rama's defeat of Ravana, an evil spirit, and his triumphant return home. Over a billion people celebrate the five-day event annually. The five days of festivities include:
1st Day of Diwali: Dhanteras (Oct. 22, 2022)
2nd Day of Diwali: Choti Diwali (Oct. 23, 2022)
3rd Day of Diwali: Diwali (Oct. 24, 2022)
4th Day of Diwali: Govardhan Puja (Oct. 25, 2022)
5th Day of Diwali: Bhai Dooj (Oct. 26, 2022)
Holiday Decorating Schedule for Diwali
Generally, there's not a strict holiday decorating schedule for Diwali. People put out decorations according to personal preference. While some people may choose to put out decorations a few days before the first day of Diwali, others may wait a few days; however, if you're planning to put out lights or d?cor that is labor-intensive to display, it may be a good idea to do it earlier so you'll have more time to enjoy it.
Common Diwali decorations include:
Oil lamps (called diyas) and candles
Flower garlands
Torans
Bandarwals
Rangoli
When to Decorate for Each Holiday: Halloween (Oct 31)
Halloween has roots in ancient Britain and Ireland. During the festival of Samhain, the Celts believed that the souls of those who had died returned from the underworld to visit their homes. To scare the spirits away, the Celts set bonfires and wore masks. That's a big part of why the holiday is associated with dressing up in a costume.
Do You Decorate for Fall or Halloween First?
In a recent survey, only five percent of people said it was acceptable to put out Halloween decorations before Labor Day. 16 percent said it was okay to put out decorations between Labor Day and September 30, and the majority--47 percent--said it was only acceptable after October 1.
Before Labor Day: 5%
Between Labor Day and September 30: 16%
Only after October 1: 47%
On or after October 16: 21%
On Halloween: 3%
Undecided: 8%
If you're considering when to decorate for fall versus when to decorate for Halloween, the majority numbers don't lie: the best time to bring out the Halloween decorations is within the first two weeks of October. However, according to some home decor professionals, it's fine to start putting out your holiday decorations with your fall decorations as early as late September. Your timing may also depend on how ornate you want to be--if you're competing in a haunted house contest, you may need to get a head start.
When figuring out when to decorate for fall and your holiday decorating schedule, try to be considerate of your neighbors. Flashing lights and eerie sounds may disturb them night after night, and if they're out too long, the giant cobwebs and coffins in your yard may become a tired routine. If you don't want to trick-or-treat this year, or just searching for an alternative, check out these ideas.
Common Halloween decorations include:
Spiders, spiderwebs, bats, ghosts, etc.
Witches, witch hats, goblin, etc.
Pumpkins and jack-o'-lanterns
Tombstones and skeletons
Cornstalks
Black cats
When to Decorate for Each Holiday: Thanksgiving (Nov 24)
Thanksgiving centers on cooking and sharing a bountiful meal with family and friends. We celebrate it on the fourth Thursday of November to give thanks for all of the blessings of the past year. However, while the origins of the holiday date back to the early 1600s, the U.S. didn't proclaim it as a national holiday until the 1860s.
There are two surviving documents that describe the original Thanksgiving meal, which included proteins like deer, wildfowl, and plenty of cod, bass, and flint. However, there was no turkey, according to researchers. Despite that fact, whether roasted, baked, or deep-fried, nearly 90 percent of U.S. households eat turkey for Thanksgiving today.
Holiday Decorating Schedule for Thanksgiving
Though the original settlers may not have eaten turkey, food is still going to be the centerpiece of the holiday. Your decorations must reflect that. With this in mind, it's okay to set out Thanksgiving-themed decorations immediately after Halloween, but try to put the food-themed decorations out closer to the holiday, especially if they're living or have an expiration date.
If you're trying to figure out when to decorate for each holiday, remember: things like fall-inspired wreaths or rustic foliage create a cozy atmosphere that works as a foundation for the rest of the year's holidays.
Common Thanksgiving decorations include:
Cornucopia (horn of plenty)
Pumpkins, squash, corn, and gourds
Pilgrim-themed d?cor
Fall-themed wreaths, tablecloths, garlands, and throw pillows
Fall-themed candles
When to Decorate for Each Holiday: Hanukkah (Dec 18-26)
Hanukkah is an eight-day celebration filled with food, games, gifts, and the lightening of the menorah, a seven-branched candelabrum. This holiday is often referred to as the Jewish festival of lights. The menorah is typically placed in a window or a doorway so passersby can admire it. One candle is lit each day of Hanukkah. The center candle, the Shamash, sits higher than the other candles.
Holiday Decorating Schedule for Hanukkah
Typically, Hanukkah decorations are more subtle than decorations for Christmas. That's because traditionally, the focus is on the menorah shining through the window. In recent years, Hanukkah decorations have become more popular, but since there hasn't been a long history associated with them, there aren't a lot of agreed-upon guidelines on when to put the out. Most families agree that it's best to wait until after Thanksgiving, or at least until the first day of December.
Common Hanukkah decorations include:
Menorah
Dreidel
Hanukkah hologram lights/paper lanterns
Paper confetti
Star of David
When to Decorate for Each Holiday: Kwanzaa (Dec 26-Jan 1)
Kwanzaa starts the day after Christmas and runs through January 1. It was first recognized as a holiday in 1966 and celebrates African-American culture in the U.S. While each family may celebrate it differently, festivities generally include singing and dancing, culminating in gift-giving and eating a large meal.
There are seven nights of festivities, and each night, the family gathers around the Kinara, a candle holder. The Kinara has three red candles on the left side (representing the struggle of the people, cooperative economics, and creativity), one black candle in the middle (representing unity), and three green candles on the left side (representing responsibility, purpose, and faith). Children must light each candle, and after the candle is lit, the family must discuss one of the seven guiding principles of Kwanzaa. On the first night, the center black candle is lit; on the final night, families enjoy a feast, called karamu.
Holiday Decorating Schedule for Kwanzaa
If you're searching for an exact date for when to decorate for each holiday, you're out of luck--there's no agreed-upon holiday decorating schedule for Kwanzaa, and for many families, Kwanzaa and Christmas are celebrated back-to-back or at the same time. The holidays are only a day apart, and both feature red and green colors, which means that your Kwanzaa and Christmas decorations may complement each other.
Generally, when you start to decorate for Christmas, it's a good time to start thinking about Kwanzaa, too--ask yourself, which Kwanzaa decorations can you put out to enjoy ahead of time, and which ones need to wait until the day after Christmas?
Common Kwanzaa decorations include:
Nguzo Saba (the seven principles of Kwanzaa) posters
Kwanzaa-themed paper chains and/or wreaths
Kinara candle holders
Kwanzaa-themed table runners
Bendera ta taifa (national flag)
Kente fabric
When to Decorate for Each Holiday: Christmas (Dec 25)

People celebrate Christmas in unique ways across the globe, but in most cases, it involves a Christmas tree, bright and/or colorful lights, and presents. While it is generally considered to be a religious holiday, at least 93 percent of U.S. residents claim to celebrate it, and that's been the case for over a quarter of a century, according to researchers. In popular culture, Santa Claus, the traditional patron of the holiday, places kids' presents under a Christmas tree the night before Christmas. According to the tale, kids receive gifts from Santa based on how they've behaved over the past year--the better they've behaved, the more presents they'll receive.
When to Start Decorating for Christmas
From knowing when to hang the lights outside, to when to get out the tree, it's difficult to know the exact holiday decorating schedule for Christmas. In general, people agree that putting up Christmas decorations before Halloween is too early; however, past that date, it's difficult to find consensus. Once upon a time, the rule of thumb was to wait until after Thanksgiving; however, that no longer seems to be the case. In recent years, shoppers have started to shop online for tinsel, garlands, ornaments, and other decorations as early as late summer, according to Dayna Isom Johnson, a national home trend expert.
"People are getting excited [for Christmas] earlier and earlier," Johnson said. "We shouldn't hold back anyone's excitement for the holiday time, because it's a moment to celebrate friends and family, and spend quality time together."
Common Christmas decorations include:
Christmas trees
Nativity scenes
Christmas tree ornaments and lights
Poinsettias
Wreaths
Gingerbread
Candy canes
Nativity scenes
Stockings
Santa, reindeer, and snowmen
Is Your Home Ready for the Holidays?
Your home is a natural place to want celebrate with family members and friends. If you're thinking about a home project or a home upgrade this holiday season, reach out to your local Mortgage Advisor, or check out our blog for ideas.
Categories
Archives
Recent Posts
Getting started >
You bring the dream. We'll bring the diagram.
There's a financing solution for just about every situation.
Let's go get it

What our clients say >
I felt like I was treated like family, great communication and helping me with any questions I had.
Testimonials

Getting started >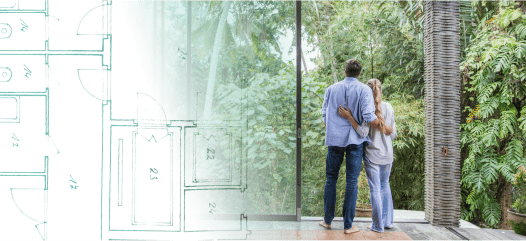 You bring the dream. We'll bring the diagram.
There's a financing solution for just about every situation.
Get started

Find an advisor >
Where does your sun shine? Find your local advisor.
Enter your city or state to see advisors near you.
Find advisor

Careers at PacRes>
We're growing. Grow with us.
Careers at PacRes reward excellence in mortgage banking.
Build a better tomorrow