< Back to News & Insights
Our Favorite Fall Home Decor Trends for 2022
Melair Holterhoff Martinez, CMA,
Sr. Mortgage Advisor
September 16, 2022 — 7 min read
When it comes to fall home d?cor trends, it's about bold color, texture, and unexpected elements,
according
to home design experts. This year, it's also about keeping things layered, cozy, and inviting. Below, we share our favorite fall home d?cor trends and help you figure out when to start decorating for fall and how to decorate for fall on a budget.
When to Start Decorating for Fall
Crisp air, colorful leaves, and chilly evenings mean it's the perfect time of year to decorate your home; however, how early is too early to start?
If you're wondering when to start decorating for fall, a good rule of thumb is to begin when the weather starts to change; in the Northern Hemisphere, this usually happens in September or October.
This isn't a hard-and-fast rule, and if the weather isn't cooperating, it's fine to decorate the interior of your home a couple of weeks before the exterior. Ultimately, if you're wondering when to start decorating for fall, it's up to your personal preference.
Our Favorite Fall Home D?cor Trends
Sight
When it comes to home d?cor, color is an important component. Following years of pandemic-related lockdowns, the biggest home color trends of 2022 pay homage to optimism, warmth, and excitement.
Earth tones
.
The all-white and gray look is on its way out, and warm shades of green, brown, cream, and ivory are in. These pops of color will add a natural and cozy vibe to any living space.
Muted florals
.
Muted floral prints and patterns bring a touch of nostalgia and a vintage feel to your space.
Black accents
.
Black interior doors and accent walls add a moody aesthetic, will hide dirt and dust, and will work well in spaces where you need to balance out a black void, such as a room with a large-screen television on the wall.
Pattern play
.
In addition to color, patterns play an important role in determining the look and feel of a living space. If you're new to using patterns, start with playful accents, such as a throw pillow, wall art, or a rug against a neutral background. Printed and textured wallpapers are also fine to use, but be careful not to overdo them--if your patterns are too strong, the room may feel chaotic.
Sound
Can you claim a cozy vibe without the sound of logs crackling in a fireplace? If you don't have a fireplace, no problem--you can achieve something similar even in the smallest of spaces. There are numerous burning fireplace videos on YouTube, Netflix, and other streaming platforms.
Taste
More than any other season, fall presents an opportunity to incorporate taste into our home decorating. Set out baskets of apples, baked seasonal treats, and candles that feature scents of the season, such as pumpkin, apple, and spice.
Touch
Brushed brass, copper, and gold accents
.
From picture frames or lamps to cabinet pulls and candelabras, this fall home d?cor trend will probably stick around awhile, and it will definitely add a warm, timeless vibe to your living space. However, be careful not to overdo it, as too many of these accents could come off as gaudy or too loud.
Velvet.
The days of velvet canopies are long gone; however, velvet-upholstered furniture is still one of our favorite fall home d?cor trends. This year, home d?cor recommend using velvet-upholstered furniture as a blending element instead of a dominant centerpiece. One way to do this is to
mix velvet-upholstered furniture with other materials
.
Wicker and rattan
furniture

.
These elements date back to ancient times and were really popular in the 1960s and 1970s. Today, they're making a comeback as an easy way to bring texture, depth, and fun into your fall home d?cor. Use wicker and rattan chairs, tables, light fixtures, and bed frames give a space a laid-back vibe that everyone enjoys.
How to Decorate for Fall on a Budget
If you're looking for ways to take advantage of fall home d?cor trends on a budget, use these solutions for each area of your home to celebrate without breaking the bank.
Commit to a color palette
.
Select a core color palette to tie all of the different elements of your fall home d?cor together. While traditional fall home d?cor items come in hues of black or orange, there are other colors you can use to complement your space and set it apart, including purple, sage, yellow, brown, red, and indigo. Start with darker colors and add lighter colors as accents.
Pro Tip:
Break up saturated orange from pumpkins by incorporating lots of white. If you don't like bright orange, try burnt orange; it gives off a more relaxed feel and it's easier to decorate with.
Use dried corn husks
.
Here's one of the best ways to save money if you're wondering how to decorate for fall on a budget. Visit a store to purchase dried corn husks for cheap, or buy corn cobs from the market to do it yourself. Corn husks look good in rustic or and modern designs, and when fall is over, you can reuse them for crafts.
Here's how to dry corn husks at home:
Peel the corn cob and discard the corn silk between the cob and the husk.
Lay the husk out on newspaper or paper towels to dry.
Leave the husks for at least three days to cure. It should become pale and crackly in texture.
Here's how to incorporate dry corn husks into your fall home d?cor:
Bundle dried corn ears together with twine to create a bunched display; if you're going to hang it on a door or wall, include a loop.
Use it to fill unused space that's too vertical or narrow for other d?cor items
Pair it with other harvest-themed objects, like fresh pumpkins or dried floral flowers, for a finished-looking display.
Layer door mats
.
It may not seem like it at first glance, but this budget-friendly decorating technique is a simple way to add that finishing touch to your fall home d?cor. Select a rug for the bottom layer rug that has a pattern or color for the best look; next, select your favorite doormat to put on top. You'll want to choose a bottom mat that is at least 2x3 or 3x5 in size.
Use mini pumpkins as vases
.
If you don't mind a little mess, did you know that you can use small pumpkins as a vase? First, you'll have to clean out its guts and seeds; then, place your favorite fall flowers inside. Keep in mind that if you don't use a glass vessel to keep bacteria from the flowers from getting into the pumpkin, this decoration will only last a couple of weeks. Additionally, if you're wondering when to start decorating for all, this is an easy way to get things started.
Decorate with baskets
. There's not much that says fall like a big bountiful basket of apples, squash, and gourds from your neighborhood grocery store. These produce items will help make your space feel warm and inviting, and should only cost a few dollars.
Falling in Love with Homeownership?
It's easier to create the perfect living space when you own a home and have someone to help you keep up on the latest fall home d?cor trends. Reach out to your neighborhood Mortgage Advisor today to learn more, or check out our other blogs for seasonal tips and advice, like our Fall Home Maintenance Checklist.
Categories
Archives
Recent Posts
Getting started >
You bring the dream. We'll bring the diagram.
There's a financing solution for just about every situation.
Let's go get it

What our clients say >
I felt like I was treated like family, great communication and helping me with any questions I had.
Testimonials

Getting started >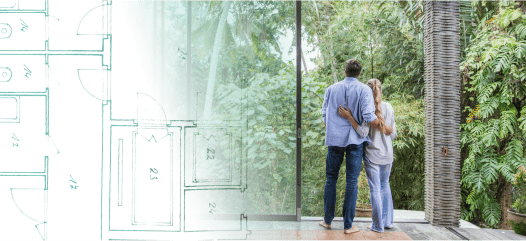 You bring the dream. We'll bring the diagram.
There's a financing solution for just about every situation.
Get started

Find an advisor >
Where does your sun shine? Find your local advisor.
Enter your city or state to see advisors near you.
Find advisor

Careers at PacRes>
We're growing. Grow with us.
Careers at PacRes reward excellence in mortgage banking.
Build a better tomorrow