< Back to News & Insights
How to Create a DIY Air Purifier
Don Layman,
Mortgage Advisor
September 17, 2020 — 4 min read
Considering all that's happened so far in 2020, the past few months have been incredibly difficult for the west coast as locals live with dangerously unpredictable wildfires and the fear of evacuation. Nearly
500,000 Oregonians
were forced to evacuate their homes over the past two weeks as firefighters battled flames across 900,000 acres of dry land. As the immediate threat of structural damage lessens, locals are left with another life-altering issue: smoke. A lack of rain or high winds to help disperse the thick smoke puts even those in the best health at risk.
According to the CDC,
breathing in smoke can have
immediate
health effects, such as:
Coughing
Trouble breathing
Headaches
Chest pain
Increased heart rate
To make matters worse, air purifiers were quick to move off department shelves, leaving those at risk wondering what to do next. The good news, if there can be any to come from this situation, is that there are options to create your own air purifying system for much less than you would pay in-store.
Create Your Own Air Purifier
We recommend doing your own research to find a filter that best fits your needs, but from what we can tell, most DIY purifiers function comparably despite using different filters.
Gather Your Materials
Depending on where you live, in-store shopping may not be an option for you, or your local stores are already sold out. It happens. Unlike the toilet paper fiasco of Spring 2020, only a few states have been heavily impacted by smoke, so online inventories are holding firm. To make a DIY air purifier, all you'll need is:
Multipack of Air Filters (Look for options with a high MPR-- the higher the MPR, the more microparticles can be caught in the filter)
Clear Packing Tape or Rubber Bands
Assemble the Purifier
On an average day, when the air quality level hasn't been set to hazardous, using rubber bands to attach the air filter to the box fan will do the trick. However, with conditions such as these, you're better off using tape. That way, smaller air particles don't flow from the open spaces between the filter and the fan. To assemble, simply attach the filter to the front of the fan using clear tape along the edges, like the picture below. (To watch the full tutorial,
check out this video
from Wirecutter.)
And that's pretty much it! We do advise purchasing a pack of filters to prevent overusing one filter. DIYers should also be aware that this is a
temporary solution
for emergencies. Whereas this setup is cheap and useful on a short-term basis, it's not as effective as an actual air purifying machine.
Alternative Options
As we mentioned above, there are still plenty of
online options
available to purchase an actual air purifier. These machines can cost anywhere from $100 to $500, depending on your needs. Those not directly impacted by the smoke, just the box fan alone will help keep air circulating around your house and help prevent dust and mold from settling. If you're looking for every day, natural remedies to help purify the air in your home, consider:
Purifying candles (Look for candles made from beeswax)
Himalayan salt lamps
Increasing your indoor plants
Diffusing oils (rosemary, thyme, clove, or lemon)
Switching to non-toxic cleaning supplies
Additional Resources
Air conditions are currently hazardous for healthy people and especially for those at risk. Monitor the air quality in your area
here.
For those interested in donating or sending supplies to wildfire victims,
start here.
We're here when you need us! Fill out the contact form below to connect with a local Mortgage Advisor!
[sc name= "form-handler-contact-us"]
Categories
Archives
Recent Posts
Getting started >
You bring the dream. We'll bring the diagram.
There's a financing solution for just about every situation.
Let's go get it

What our clients say >
I felt like I was treated like family, great communication and helping me with any questions I had.
Testimonials

Getting started >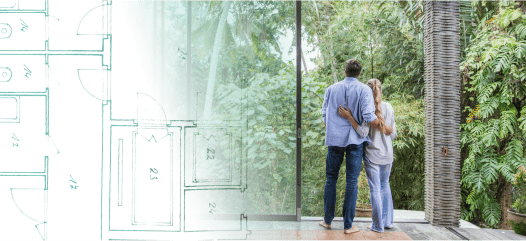 You bring the dream. We'll bring the diagram.
There's a financing solution for just about every situation.
Get started

Find an advisor >
Where does your sun shine? Find your local advisor.
Enter your city or state to see advisors near you.
Find advisor

Careers at PacRes>
We're growing. Grow with us.
Careers at PacRes reward excellence in mortgage banking.
Build a better tomorrow