< Back to News & Insights
Delayed Financing Cash-Out Refinance
October 15, 2018 — 3 min read
Cash Home Purchase? Get Your Cash Back!
Reimburse Yourself with a "Delayed Financing" Cash-Out Refinance
You bought a home without using a mortgage, and you want to pay yourself back. But how? Maybe the home was in disrepair and not eligible for financing. Maybe there were multiple offers on a home listed below its true value. Depending on your negotiation, the seller may even drastically lower the purchase price to accommodate a cash buyer. Whatever the reason, many of today's buyers pay cash for homes. Normally it's not possible to get those funds back with a conventional cash-out refinance until you've owned the property for a minimum of 6 months, but not with PRM. We have a solution for cash buyers who want their money back. It's called the "delayed financing rule"* and it allows you to reimburse yourself up to 100% of your home purchase costs using standard cash-out refinance guidelines. The rule applies to buyers who have purchased or are looking to purchase their primary residences, second homes, and investment properties.
Ways You Can Use Delayed Financing:
You buy using funds from your 401k, savings account, or other investment assets, and you want to repay those funds.
The property was a "fixer-upper" that didn't previously qualify for financing. You made repairs, and now want to refinance to get your initial purchase funds back.
You purchased a home using funds from a HELOC on another property, and you want to repay those funds.
How Delayed Financing Can Benefit You:
You buy a foreclosed home that has some drastic cosmetic issues but has a solid structure. In good condition, the home would be worth $300,000, but the purchase price ends up being $220,000. You use your own funds, repair the property and three months later it appraises for $300,000. You could qualify for a loan that would cover your $220,000 initial purchase price, plus the amount of closing costs and prepaid items on the new loan. Delayed Financing is a great way to buy with cash knowing that you can purchase a primary/second home or rental property without tying up all of your liquid assets. We will walk you through the more elaborate details, but what's important is you can get your money back.
*This loan product is not intended for pulling additional cash out from the equity in the home. The new loan can cover the documented amount of the initial investment in the purchase, plus the closing costs, prepaid items, and points on the new mortgage loan. There can be no liens tied to the property, and the funds used to purchase the property must be documented.
Categories
Archives
Recent Posts
Getting started >
You bring the dream. We'll bring the diagram.
There's a financing solution for just about every situation.
Let's go get it

What our clients say >
I felt like I was treated like family, great communication and helping me with any questions I had.
Testimonials

Getting started >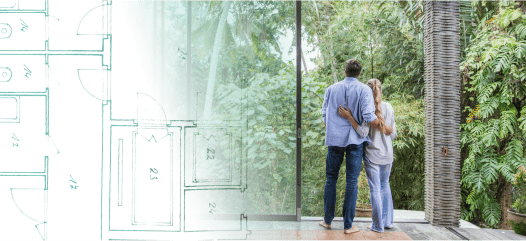 You bring the dream. We'll bring the diagram.
There's a financing solution for just about every situation.
Get started

Find an advisor >
Where does your sun shine? Find your local advisor.
Enter your city or state to see advisors near you.
Find advisor

Careers at PacRes>
We're growing. Grow with us.
Careers at PacRes reward excellence in mortgage banking.
Build a better tomorrow