< Back to News & Insights
Home Décor: Spring Edition
April 23, 2020 — 5 min read
This blog was co-written by Mortgage Advisor Elise Bowman.
Buying a home is a big deal. It often comes with stress and nerves, especially if you're a first-time homebuyer. Keep in mind that it also has plenty of moments filled with joy and excitement, as well. One of the most exciting parts of owning a home is being able to decorate it
exactly
how you want. Today we're providing some quick decorating fixes and tips to help you to visualize how much space can change and that you don't necessarily have to invest thousands of dollars into decorating and repairs if you're not ready at this moment.
PRO TIP:
If you don't know what design aesthetic you'd like your home to have, that's okay! You can take design quizzes
online
and start pinning items that you want on
Pinterest
.
If you still feel overwhelmed with where to start, try purchasing neutral colors for your main furniture pieces, such as white, tan, beige, or grey. From there, slowly add in more vibrant accent pieces that you enjoy, such as fun throw pillows, bouquets, and wall art.
How to Make a Small Space Look Larger
Add mirrors.
Mirrors trick the eyes into thinking a space is significantly larger than it is. They're relatively inexpensive and complement all shapes and styles of furniture.
Incorporate glass/translucent decorations or furniture.
For example, end tables don't take up much room, and their glass surfaces maintain the appearance of open floor space.
Paint walls white.
Light colors make a room appear
bigger and brighter
. White walls are also more reflective, which helps maximize the effect created by natural light.
House Beautiful
has some great tips on how to choose the right color of white for your room.
Utilize hidden storage
or multi-functional furniture, such as storage ottomans, serving carts, and bathroom storage cabinets. These items provide aesthetic appeal while concealing everyday things that would ordinarily clutter up your space.
Hang floor to ceiling curtains
in white or a neutral color. Floor-length, sleek panels draw the eye upward, along the entire length of the curtains, thus creating the illusion of height. As a result, you should hang your curtains around four inches above your window frame in the rooms with ceiling moldings, and up to six inches in places with no moldings.
Use a few lamps to spread light
evenly around the room instead of one overhead light. As an alternative, try using a slimmer and brighter shade on your overhead light. Everything our eyes see comes from the reflection of light. Therefore, the right lighting methods can make us perceive things that are not necessarily the way they look. If used correctly, lighting can make your room look bigger, cleaner, and more spacious.
How to Make Your Space Warmer
Add cozy textiles
with throw pillows and blankets.
Decorate with warm colors.
Warm colors often remind us of sunlight, sand, fire, and heat. Since warm colors often add personality to space, they are perfect for adding interest to bland rooms and balance well with neutral colors.
Add wall art that makes a statement.
If your color scheme leans heavily toward large amounts of warm colors, then try balancing the color palette with a fresh color or two. To make the best choices, choose colors on opposite ends of the color wheel. For example, balance a sunny yellow with a soft lilac or deep purple.
Add a rug for a quick pop of color
and a change of texture. If you can only add one item to make a significant impact on your space, an area rug is an excellent choice. The right living room rug can pull all of your accent colors together, add patterns to a neutral color palette, or soften hard edges in a contemporary room.
Add candles.
Not all spaces can accommodate a real fireplace. No matter where you live, a candle or two is a great way to cozy up your living room and make it feel warmer without it getting hotter.
How to Freshen Up the Room for Spring
Do some
spring cleaning
.
Store away your winter scents and purchase a new fragrance that reminds you of spring and summer. Nothing evokes the spirit of spring better than fresh scents like lavender, bright citrus, or rose petals. Consider buying a new aesthetically pleasing diffuser that will blend in with your decorating style.
Freshen up your house
by purchasing flowers from
Trader Joe's
and vases from the dollar store. Set these on your coffee table, kitchen table, or kitchen counter. Get extra decorating power from a bouquet by splitting them up by color, then placing each bunch in small vases around your home. Extra tip: if you have allergies or simply want to have longer-lasting decorating options, buy faux flowers at craft stores or the dollar store.
Add plants.
If you're worried about remembering to water, or not having a green thumb in general, there are several faux plant options available now. The quality level has improved to the point where you'll probably find yourself feeling the leaves to try and determine if the plant is real or not. Real plants freshen up a room by providing an additional oxygen supply. Fake and real plants both freshen up the room by giving the appearance of life and a pop of color.
Store away most of your throws and blankets
and only keep one or two out and drape them over the couch.
Open the windows and let the room breathe.
After a whole winter of sealed doors and windows, rooms need a breath of fresh air.
Do you have questions about becoming a homeowner?
Fill out the form below or contact us today!
Categories
Archives
Recent Posts
Getting started >
You bring the dream. We'll bring the diagram.
There's a financing solution for just about every situation.
Let's go get it

What our clients say >
I felt like I was treated like family, great communication and helping me with any questions I had.
Testimonials

Getting started >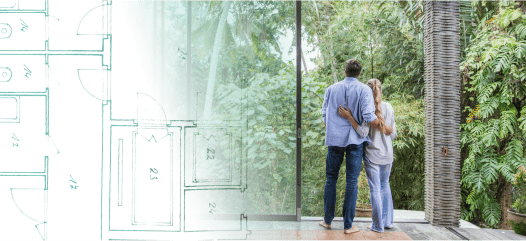 You bring the dream. We'll bring the diagram.
There's a financing solution for just about every situation.
Get started

Find an advisor >
Where does your sun shine? Find your local advisor.
Enter your city or state to see advisors near you.
Find advisor

Careers at PacRes>
We're growing. Grow with us.
Careers at PacRes reward excellence in mortgage banking.
Build a better tomorrow