< Back to News & Insights
Day 1 Certainty
August 20, 2018 — 2 min read
A Better Borrower Experience
To guide homebuyers through a more efficient mortgage process, PRM is now offering Day 1 Certainty (R). The traditional mortgage process often relies heavily on paper, in person documentation, and signatures.
Day 1 Certainty (R) is a streamlined process
to your home buying journey and increases the speed, accuracy, and efficiency through the loan process. It can also free you from appraisal requirements on eligible purchases and refinances.
What is Day 1 Certainty?
Day 1 Certainty (R) is an automated tool which expedites the mortgage process. It verifies necessary documentation and speeds up the loan process in multiple ways. There are four essential pieces in qualifying for a loan: income, assets, property, and credit. Day 1 Certainty (R) verifies this information quickly and accurately, reducing setbacks and keeping the process moving. For example, tax transcripts obtained through the Day 1 Certainty (R) service verify income gained from Social Security, retirement, self-employment, and commission. It may also validate assets including checking and savings accounts, CDs, money market accounts, mutual funds, and retirement accounts. This reduces the amount of documentation buyers will need to provide during the approval process.
Benefits of Day 1 Certainty (R)
Go electronic: Once you authorize the use of our third party vendors, our validation services electronically verify your income, assets, and employment so the mortgage process can start faster. Free from paper, this automated desktop underwriting service helps to optimize the mortgage process and close loans more quickly.
Close loans faster: Day 1 Certainty (R) minimizes paperwork which saves time, labor, and money.
No appraisals on eligible refinances and purchases: Utilizing a Property Inspection Waiver (PIW) means some refinance and purchase transactions may not require an appraisal, speeding up origination and saving you money. A PIW provides a no-cost alternative to an appraisal and eliminates appraisal-related expenses and delays.
If you have questions about Day 1 Certainty (R) or the home loan process in general, contact us! We are here for you!
Categories
Archives
Recent Posts
Getting started >
You bring the dream. We'll bring the diagram.
There's a financing solution for just about every situation.
Let's go get it

What our clients say >
I felt like I was treated like family, great communication and helping me with any questions I had.
Testimonials

Getting started >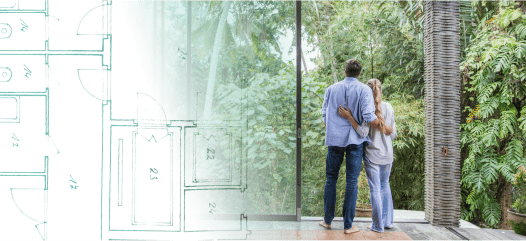 You bring the dream. We'll bring the diagram.
There's a financing solution for just about every situation.
Get started

Find an advisor >
Where does your sun shine? Find your local advisor.
Enter your city or state to see advisors near you.
Find advisor

Careers at PacRes>
We're growing. Grow with us.
Careers at PacRes reward excellence in mortgage banking.
Build a better tomorrow