< Back to News & Insights
Condos: A Renter's Middle-Ground
Sogol Zandyazdani,
Mortgage Advisor
August 6, 2020 — 5 min read
Despite the ongoing uncertainty of the coronavirus, the real estate market is holding steady. Total existing-home sales
jumped 20.7%
from May 2020, and sales overall are only down 11.3% from this time last year. You may be wondering, "How is this possible?" Though the future is still hard to predict, the real estate community has transformed overnight to accommodate for a new type of homebuying-- virtual. Virtual open houses and meetings have allowed buyers and sellers to work seamlessly with their real estate agent and lender to create a near-similar buying experience. Not to mention, mortgage rates recently fell
below 3 percent
for the first time in 50 years. So, amid the improbabilities for the rest of 2020, now could actually be one of the best times to be a homebuyer
*
. However, if you're still on the fence about buying, you're not alone.
What's a Condo?
Becoming a homeowner doesn't happen overnight. Between saving for a down payment, choosing the right loan, and finding a home that checks all your boxes, homebuying takes time. Luckily, there are different types of loans and homes to fit your needs and long-term financial goals. One option that new homeowners often overlook is the condo. You've probably heard the term condo (short for condominium) thrown around before, but what differentiates a condo from any other type of home? Simply put,
condos are usually one larger unit divided into two different living spaces.
In some cases, there may be enough space for the condo to be split into more than two homes. Each portion has all the amenities of a traditional house (kitchen, bathrooms, living room), but some spaces may be shared, such as a driveway, backyard, gym, etc. Condos also have at least one shared wall, if not more.
Homebuyers may find more in common between an apartment and a condo rather than a house and a condo.
However, condos can be owned, and often feature a variety of amenities such as dog parks, pools, and a gym. The ownership will likely only apply to the interior unit, not the land it sits on.
Advantages of Condo-Living
When you're young, no one expects you to see a bike for the first time and hop on, speeding away. Instead, you're given training wheels to practice until you form the correct habits to ride a two-wheel bike. Think of a condo as training wheels for the learning homeowner. Now, we understand that not every person who buys a condo will need the extra wheels. However, with all housing options considered, a condo is a great middle-ground for young buyers looking to invest in equity rather than throw away that money towards rent. Condo benefits amenities will vary by location, but interested buyers should know:
Condos appreciate over time
, similarly to a single-family home. (Watch out for astronomical HOA fees when condo-shopping-- these fees could negate the appreciation you gain over time.)
Condos offer similar features to other styles of houses,
at a much lower price. According to the National Association of Realtors (NAR), median house prices were
$10,000 more expensive
than median condo prices in 2018. Though this margin varies based on the city and the real estate market, that difference is still something to note.
Condos have amenities that homes do not.
Imagine waking up on a warm Sunday morning to a beautiful lawn that someone else mowed for you. Sounds pretty great, right? Paying HOA fees can be a financial pain at times, but the amenities that come with it are often worth it. Access to a gym, spas, tennis courts, not to mention yard care and additional security, are just a few of the attractive features most condos offer.
Disadvantages to Condo-Living
As it goes with nearly everything in life, there are also a few disadvantages to condo living, such as proximity to neighbors and rising condo fees. Before you consider this style of living, discuss all of your options with your real estate agent, and ask plenty of questions.
Financing Options
Loan requirements vary depending on the loan type, even if the loans offer comparable rates. (There are loans available for condos including
FHA,
USDA*, VA, and more.) However, the regulations associated with qualifying for each type of loan can be a cause of concern for some lenders. For example, for a buyer to receive financing through an FHA loan, the condo must meet FHA requirements... which are part of a complicated, 100-page document. Now, this doesn't mean you won't be approved; it just means that as a borrower, you should be aware of the (sometimes) strenuous process ahead of time. You might be wondering what it is about condos that make financing them such a risk. Simply put, when you
own a townhouse
or a home, you are the only owner of that entire space, including the land it sits on. Unfortunately, when you own a condo, the other tenants still pose a risk to your mortgage. If the market were to plummet or the Homeowner's Association doesn't follow through with renovations and repairs, you could quickly become one of the only tenants left. This creates a financial risk for the lender. When the value of each unit goes down, so does the investment your lender made by financing your loan. With historically low rates and the attractive options tied with condo-living, you may be thinking about your next steps. That's where we come in.
Connect with local Mortgage Advisor today for a contactless, no-commitment consultation.
Categories
Archives
Recent Posts
Getting started >
You bring the dream. We'll bring the diagram.
There's a financing solution for just about every situation.
Let's go get it

What our clients say >
I felt like I was treated like family, great communication and helping me with any questions I had.
Testimonials

Getting started >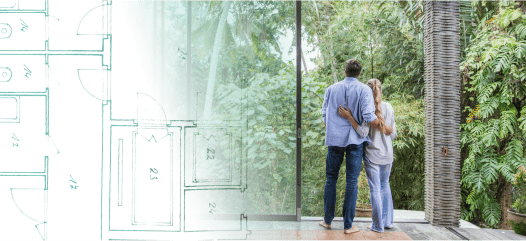 You bring the dream. We'll bring the diagram.
There's a financing solution for just about every situation.
Get started

Find an advisor >
Where does your sun shine? Find your local advisor.
Enter your city or state to see advisors near you.
Find advisor

Careers at PacRes>
We're growing. Grow with us.
Careers at PacRes reward excellence in mortgage banking.
Build a better tomorrow