< Back to News & Insights
Closing Costs Explained
May 31, 2016 — 2 min read
What Are Closing Costs?
Closing costs, fees paid in addition to the loan and down payment amount of a mortgage, often come as a surprise to first-time homebuyers. Especially if these home buyers are young adults.
In a national study done by ClosingCorp
, they revealed that the majority of millennials (ages 18-34) are unaware that closing costs exist. They also found that 34% of all potential homebuyers are "Not Very" or "Not At All" aware of closing costs. Not understanding all of the costs in a real estate transaction and how they are all related can be an impediment for first-time homebuyers who want to get into the market. It is important to educate your clients, especially millennials so that they understand all financial aspects when purchasing a home. Closing costs typically equal 2 to 5 percent of the total purchase price of a home. The fees can be paid by either the buyer or the seller dependent upon the purchase agreement. Below are some common closing costs to finance a home:
Lender Charges
Origination, processing, and underwriting
Mortgage discount points used to "buy down" a rate
Prepaid interest (per diem interest due between the closing date and first mortgage payment)
Third-Party Service Provider Charges
Real estate commissions
Inspection fees
Escrow fees
Title company fees for title searches, title insurance, and endorsements
Property appraisals
Survey and elevation certificates
Homeowners, hazard or flood insurance
Credit reports (PRM does not charge for these!)
Attorney fees if applicable
HOA dues
Government/Municipal Charges
Property taxes
Recording charges
Eligible city or county transfer taxes
Stamped deeds and mortgage notes
Escrow Funds (amount collected varies with closing date and due dates)
Property tax reserve accounts
Homeowner's insurance reserve accounts
PRM strives to educate our clients and referral partners on all aspects of the home finance process.
Contact PRM
today to find out how we can help your client make their dream home a reality.
Categories
Archives
Recent Posts
Getting started >
You bring the dream. We'll bring the diagram.
There's a financing solution for just about every situation.
Let's go get it

What our clients say >
I felt like I was treated like family, great communication and helping me with any questions I had.
Testimonials

Getting started >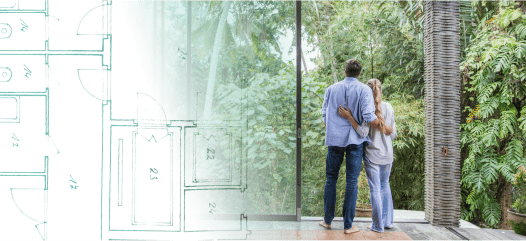 You bring the dream. We'll bring the diagram.
There's a financing solution for just about every situation.
Get started

Find an advisor >
Where does your sun shine? Find your local advisor.
Enter your city or state to see advisors near you.
Find advisor

Careers at PacRes>
We're growing. Grow with us.
Careers at PacRes reward excellence in mortgage banking.
Build a better tomorrow