< Back to News & Insights
Central Oregon Moving Guide
November 25, 2019 — 7 min read
There's nothing quite like Central Oregon. From scenic hikes to snowy slopes, there's something special for everyone. If you're searching for a new place to call home, here are a few cities that top our list.

Bend
There's so much to do in Bend, you'll hardly have enough time in your day to experience it all! If you enjoy a late-night bite and an exciting music scene, Bend is a great match for you. The city is well-planned, with winding roundabouts that make traffic flow nicely. In a town of over 90,000 people, you can enjoy all the amenities of a big city without the hustle and bustle of a major metropolitan area. Just outside the city, you can enjoy a multitude of activities, such as hiking Mt. Bachelor in the morning or rafting the Deschutes River in the afternoon. With endless miles of walking and bike trails, the opportunities for outdoor activity are abundant year-round. You can find food for just about any palette in Bend's exceptional dining scene. For those with special dietary concerns, there are many restaurants that specialize in gluten-free, vegetarian, and vegan diets.
THINGS TO DO...
Bend Ale Trail:
Experience the many great breweries and the taste of world-famous craft beer along this famous, walkable loop.
Lost Tracks Golf Club:
You'll love the breathtaking views at this beautiful golf course.
Mt. Bachelor:
At 9,068 feet, this mountain is great for skiing, snowboarding, and snowshoeing in the winter, and hiking in the summer.
Deschutes River:
This 252-mile river flows throughout the region and is perfect for rafting, fishing, and playing around in the water.
LOCAL HOTSPOTS...
McKay Cottage
Spork
DRAKE
Barrio
Deschutes Brewery
10 Barrel Brewing Co.
Crux Fermentation Project
Zydeco Kitchen and Cocktails
Bar 28

Redmond
When you take the road less traveled to Redmond, you might find yourself pleasantly surprised. Located in the heart of Central Oregon, this little city sits just off Highway 97 between the Deschutes and Ochoco National Forests. With easy access to all that Central Oregon has to offer, Redmond is the ideal place for outdoor adventures. This historic town has great public schools, 25 parks, and is home to Central Oregon's only commercial airport. The warm, community feeling is evident year-round, especially during any patriotic holiday. Visitors and locals alike love the ease of driving around Redmond, compared to the busier surrounding cities. This beautiful, walk-friendly town has dining options for just about any appetite. From brewpubs to fine dining, foodies won't have any trouble discovering a delicious meal. Even the Downtown area is a charming village full of local eateries and businesses.
THINGS TO DO...
Eagle Crest Resort:
A full service, family-friendly destination resort boasting 300 days of sunshine each year. With sports centers, a luxury spa, and outdoor activities such as horseback riding and snowmobiling, Eagle Crest has something for everyone, all year long.
Juniper Golf Course:
Scenic views at a premier course for an affordable price. No dress code with a resort feel.
Smith Rock:
Considered the birthplace of American sport rock climbing, this treasure of a state park has dozens of hikes, mountain biking trails, and climbing routes.
Redmond Caves:
A group of lava tubes formed by volcanic flows of molten lava from the Newberry Caldera, the caves offer a fun way to learn about geology, wildlife, and the impact humans have on the environment.
LOCAL HOTSPOTS...
La Frontera
The Jerk Kings
Red Road Pizza Company
Red Martini Kitchen & Cocktails
Cascade Lakes Brewing Company
Smith Rock Brewing Company
Wild Ride Brewing (and Food Cart Pods)
One Street Down

Sisters
Sisters is a lovely little village with gorgeous mountain views of the Three Sisters. The town is known for its quaint and cute qualities, which make it a popular tourist attraction throughout the year. This modern-day, western-inspired community is surrounded by beautiful natural spaces for activity. The town is also known for scenic walking and cycling routes, as well as many other outdoor experiences. The Wild West is still alive in Sisters.
THINGS TO DO...
Suttle Lake:
Surrounded by the mixed conifer Deschutes National Forest, Suttle Lake is deep, clear, and a great place to watch wildlife. Other activities include boating, waterskiing, windsurfing, and fishing.
Sisters Rodeo:
Every year, the best cowboys and cowgirls in rodeo come to Sisters for the "The Biggest Little Show in the World!"
The Metolius River:
The Metolius is perfect for relaxation, nature viewing, and camping. Note that only fly fishing is allowed along this 29-mile long river.
Aspen Lakes Golf Course:
A well-maintained course with multiple tees combined with red sand bunkers that creates a playing experience unique to the area.
Camp Sherman:
Stay in rustic vintage cabins located under ponderosa pines right on the banks of the Metolius River.
LOCAL HOTSPOTS...
The Open Door
RSpot Takeout
The Cottonwood Caf?
Sisters Meat and Smokehouse
Sisters Saloon & Ranch Grill
Three Creeks Brewing Company

Sunriver
With miles of bike paths, lush meadows, and gorgeous views of Mt. Bachelor, Sunriver is heaven on Earth. Even the colder weather can't keep vacationers away! Located just 12 miles south of Bend, Sunriver has been a long-favorite recreational and vacation spot. This sleepy town has fewer dining options than its' sister cities, but there are still plenty of great outdoor activities to fill your days. Surrounded by national forest land and volcanic wonders, visitors can revel in the biking paths, swimming pools, award-winning golf courses, and more.
THINGS TO DO...
Oregon Observatory at Sunriver:
The largest astronomical viewing facility in the United States gives you the ability to place your eyes on distant galaxies and learn about the cosmos in a fun and relaxing atmosphere.
Newberry National Volcanic Monument:
50,000 acres of protected volcanic landscape, featuring caldera lakes, lava flows, lava tubes, obsidian fields, and cinder cones.
Lava Lands Visitors Center:
Gaze over a sea of volcanic lava rocks from the eruption of Lava Butte more than 7,000 years ago.
Sunriver Nature Center:
Great for kids, with hands-on activities and live animal exhibits featuring owls, birds of prey, and other wildlife while walking through an old growth forest.
The Village at Sunriver:
A wide selection of retail, restaurants, rental shops, and other activities.
LOCAL HOTSPOTS...
Caf? Sintra Sunriver
Zeppa Bistro
Carson's American Kitchen
Sunriver Brewing Co. & Pub
The Mountain Jug
Twisted River

Madras
Madras is known as a town with high desert scenery and panoramic views of the Cascade Mountain Range. There are a lot of outdoor activities nearby, including cycling, fishing, golf, hiking, rockhounding, and water sports, with winter sports just a short drive away. The Madras community is a blend of industry, agriculture, and recreation. Residents enjoy a variety of employment opportunities, including manufacturing, aviation, agriculture, retail, education, tourism, and healthcare. Situated about 45 minutes north of Bend, the Madras area is home to beautiful river gorges and fascinating desert canyons. It's also a gateway to Culver, the home of the Cove Palisades State Park and Opal Springs. With the Deschutes River just minutes away, first-class fly-fishing, and white-water rafting are just a short drive away.
THINGS TO DO...
Erickson Aircraft Collection:
A vintage WWII aircraft collection started by Jack Erickson in 1983. The collection features over 20 rare aircraft, most of which are still in flying condition.
Lake Billy Chinook:
Round Butte Dam fills the canyons of the Crooked, Metolius, and Deschutes Rivers to create Lake Billy Chinook. The lake holds Largemouth and Smallmouth bass, Rainbow, Brown and Bull trout, Kokanee salmon, Whitefish, Suckers, minnows, and dace. It's also great for houseboats, windsurfing, waterskiing, and swimming.
Richardson's Rock Ranch:
A family-owned and operated family recreation site with world-famous agate beds, featuring thundereggs and ledge agate material is just 11 miles north of Madras!
New Basin Distilling Company:
Currently producing whiskey, vodka, and gin in the onsite distillery with a tasting room and retail store, New Basin relies on local grains and nearby Opal Springs water to craft high-quality spirits.
LOCAL HOTSPOTS...
Rio Distinctive Mexican Cuisine
Geno's Italian Grill
Great Earth Natural Foods
Wild Winds Station
La Posada Mexican Grill
Eagle Bakery
Are you ready to make Central Oregon your home? Talk to a Mortgage Advisor today to begin your journey to homeownership.
Categories
Archives
Recent Posts
Getting started >
You bring the dream. We'll bring the diagram.
There's a financing solution for just about every situation.
Let's go get it

What our clients say >
I felt like I was treated like family, great communication and helping me with any questions I had.
Testimonials

Getting started >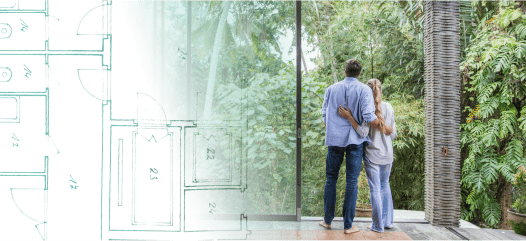 You bring the dream. We'll bring the diagram.
There's a financing solution for just about every situation.
Get started

Find an advisor >
Where does your sun shine? Find your local advisor.
Enter your city or state to see advisors near you.
Find advisor

Careers at PacRes>
We're growing. Grow with us.
Careers at PacRes reward excellence in mortgage banking.
Build a better tomorrow