< Back to News & Insights
Buydown Mortgage vs. ARM: Which is Best in a Rising Rate Environment?
Ryan Arzner,
Branch Manager | Sr. Mortgage Advisor
December 12, 2022 — 7 min read
You've made the decision to buy a house—congrats! However, in a rising rate environment, which loan product is best to help you secure a lower monthly payment? If you opt for a 2-1 buydown mortgage, that means as a buyer, your rate is reduced by 2% the first year and 1% the second year; by the third year of your mortgage term, the rate goes back to the original rate. However, there are other options to consider, like an adjustable-rate mortgage (ARM) or one of several different down payment assistance programs. So, wondering how these options stack up against each other? Let's review the details of each program to help you take a confident next step.
What's a 2-1 Buydown Mortgage and How Does It Work?
In broad strokes, a temporary buydown is a home financing technique that makes it easier for a borrower to qualify for a home loan with a lower interest rate, which will translate into lower monthly payments. Depending on the specific program, that lower rate can last for the duration of the mortgage or for a particular period of time.
In a 2-1 buydown, the interest rate is 2% lower the first year, 1% lower the second year, and reverts to the original rate during the third year of your mortgage term. Temporary buydowns aren't new, and historically, periods where they gain popularity can be attributed to a rising rate environment.
Here's an example: If you're locked in with a 6% mortgage rate, a 2-1 buydown mortgage would allow you to make monthly payments at a 4% rate for the entire first year of your mortgage. In year two, your payments would be based on a 5% interest rate. Finally, when you hit year three, your payments would reflect your original 6% mortgage rate. It would remain at 6% for the remaining life of your mortgage.
Wait, how did that work? You cover the difference in payment by using a concession, which is typically provided by the seller to cover the difference in principal and interest. Following the first two years of lower monthly payments, the subsidy is fulfilled and you now make payments on your note at the original rate.
RELATED: What are Seller Concessions? Your Complete Guide
Who May Benefit from a 2-1 Buydown Mortgage?
Homebuyers. Generally, a temporary buydown helps homebuyers ease into their mortgage, especially in a rising rate environment. The lower monthly payment may help the homeowner cover other costs associated with buying a new house, like moving expenses, furniture, repairs, etc.
Additionally, if the homeowner expects their income to increase over the next couple of years, the 2-1 buydown allows them time to grow their earnings before they're required to pay the full amount.
Sellers. When prices are higher, offering a seller credit or assisting with closing costs may provide the buyer with a greater incentive to make an offer that is at or over the list price.
Realtors & Builders. They will assist a seller in receiving a higher offer, yet net the same if they accept a lower offer without a credit. This may help sales occur more quickly.

What is an Adjustable-Rate Mortgage (ARM) and How Does It Work?
Short for adjustable-rate mortgage, an ARM is a loan with an interest rate that will change through the life of the mortgage. This means that over time, your monthly payments may increase or decrease. This is different from a fixed-rate mortgage, which locks in monthly payments at a fixed interest rate and does not change.
In a rising rate environment, many buyers are more willing to explore an alternative loan product if it results in a lower monthly payment. In large part, that's why ARMs have grown in popularity recently.
RELATED: Pros & Cons of ARMs vs Fixed-Rate Mortgages
ARMs come with two periods: the fixed-rate period and the adjustment period. During the fixed-rate period, the interest rate on your loan doesn't change. This period can range from six months to 10 years, depending on the program. In general, the most common ARM terms have a beginning period of 3, 5, or 10 years.
Following the fixed-rate period, most ARMs adjust—when your loan adjusts, your interest rate may change. The adjusted rate will be based on your individual loan terms and the current market. You'll want to plan ahead for this date so you're prepared to afford a potentially more expensive payment.
However, depending on what makes sense for your specific situation, you may be able to refinance out of the ARM before the fixed-rate period ends.
2-1 Buydown Mortgage vs. ARM: Which is Better?
Unfortunately, it's not as simple as one loan product being "better" than the other—the best choice for you in a rising rate environment will depend on your current finances and long-term financial goals.
While the unpredictable nature of an ARM may make you nervous at first glance, it could be a fantastic option for homebuyers who want shorter-term housing, are comfortable with the risk, and would prefer to pay less money upfront.
Before you decide on an adjustable rate, make sure you could afford your monthly mortgage payments if your mortgage rate was ever to reach the lifetime cap; otherwise, there could be major financial problems down the road.
However, unlike an ARM, a mortgage buydown is best suited for those who want to stay in their homes for a while. That's why when you're purchasing a home, it's important to keep your end goal in mind—ask yourself, "is this loan a short-term or long-term solution to my homeownership goals?"

Pros & cons of a 2-1 buydown mortgage:
Pay less money upfront on your monthly payments
Eases you into making monthly mortgage payments
Saves you money during the first two years of homeownership
Comes with a high upfront cost
If finances change, you may need to figure out a way to sell your house and get out from under the increasing mortgage rates
Pros & cons of an ARM:
Often have lower interest rates than fixed-rate mortgages
Lower rate means you might be able to pay more principal every month
Rates can go down later, or they may rise over time
Certain caps can cause negative amortization
Your monthly payment amount can fluctuate
You don't know what your finances will look like when rates change
If you're still unsure or want to review specifics, reach out to your local Mortgage Advisor to review options.
Down Payment Assistance to Help You Buy a Home
There are other options to help buyers move forward in a rising rate environment, such as down payment assistance programs.
Particularly for first-time homebuyers, down payment assistance programs can be very beneficial. Usually provided by the U.S Department of Housing and Urban Development (HUD), each program is different, depending on your state.
PacRes Mortgage offers multiple down payment assistance loan options, from zero down to 3.5% down, in order to make homeownership more accessible to those who are still building their savings or for low-income families. Here are some of our favorite no- and low-down payment loan options to help you start building personal wealth:
Now What?
Whether you need help achieving a lower down payment, or down payment assistance, we're here to help you find the perfect home loan option for your life. If you think one of the options may be a good fit for you, or just want to talk through your options, reach out to your trusted neighborhood Mortgage Advisor today. Check out our other blogs here.

Categories
Archives
Recent Posts
Getting started >
You bring the dream. We'll bring the diagram.
There's a financing solution for just about every situation.
Let's go get it

What our clients say >
I felt like I was treated like family, great communication and helping me with any questions I had.
Testimonials

Getting started >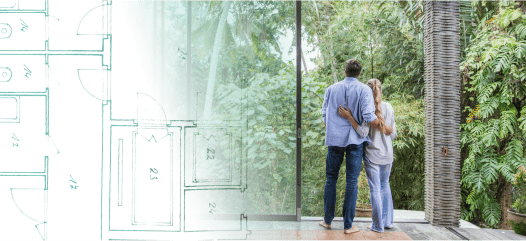 You bring the dream. We'll bring the diagram.
There's a financing solution for just about every situation.
Get started

Find an advisor >
Where does your sun shine? Find your local advisor.
Enter your city or state to see advisors near you.
Find advisor

Careers at PacRes>
We're growing. Grow with us.
Careers at PacRes reward excellence in mortgage banking.
Build a better tomorrow