< Back to News & Insights
Best Moments of 2019
June 21, 2019 — 4 min read
Can you believe it? Just when it seems like you've put away the Christmas tree and stopped dragging out your heavy winter coat, it's suddenly summer and we're days away from the halfway point of 2019. Here are a few of our favorite moments from 2019 (so far).
January
WWII Vet Receives 50,000 Birthday Cards
One daughter's plea
for encouraging and well-wishing cards on Facebook resulted in her father receiving over 50,000 cards for his birthday. 96-year-old WWII veteran and Purple Heart recipient, Duane Sherman, survived nearly all of his friends and his wife of 57 years.
U.S. Cancer Death Rate Drops 27% in 25 Years
A recent American Cancer Society
study
revealed a drastic drop in cancer deaths since 1994. So, what does this statistic look like in actual numbers? 2.6 million fewer deaths! That's cause for celebration.
February
Woman Rents Hotel Rooms for Homeless During the Chicago Polar Vortex
Do you remember
just how cold the first few months of 2019 were? The Polar Vortex created life-threatening conditions for millions of people across multiple states. Thankfully, one act of kindness from a Chicago resident, Candice Payne, resulted in a wave of volunteers picking up the tab for 60 hotel rooms for homeless residents.
Marathoner Ran 19 Miles with a Lost Puppy
What's better than a medal? Most definitely
a puppy
. Runner Khemjira Klongsanun picked up the scared puppy after she noticed runners trying to avoid stepping on it during the Chombueng Marathon in Thailand. After no one came forward to claim the puppy, she adopted it and named it Chombueng.
March
A Formerly Homeless Teen is Accepted into 17 Colleges
This 17-year-old
New Jersey student refused to let anything stop him from achieving his goals. Dylan Chidick not only became senior class president and a member of the Honor Society, he was also accepted into 17 prestigious universities.
Vermont Town Elected Lincoln (the Goat) as its Mayor
Residents of Fair Haven
, Vermont, have a new face in their Mayoral Office this year. Lincoln the Goat recently beat out Sammie the Dog in a neck-in-neck political race for honorary pet mayor. The Town Manager thought it would be a great way to introduce elementary-aged kids to local government.
April
A California Chef Serves His 3 Millionth Meal
Fourteen years ago,
Chef Bruno Serato was inspired to start a non-profit called Caterina's Club to feed hungry kids across California after his mother met and fed a boy whose dinner was only potato chips. Since then, 80 locations have opened and served more than 3 million meals.
Scientist Create the World's First 3D-Printed Heart
Thanks to 3D printing
, scientists have created a real, working heart out of a patient's cells. Although the heart is currently too small to function for a human, this progress has created shock waves in the medical world. Scientists believe recreating a heart with a patient's own cells will decrease the chance of the body rejecting the organ during a transplant.
May
A Man Unexpectedly Met the Family of His Organ Donor
A
day at the ballpark
took an unexpected turn for two families when the organ recipient met the donor's family by accident. A picture exchange between the two groups a year before led to one group recognizing the other at a St. Louis Cardinals' baseball game. The family of the donor was able to listen to the heart for the first time in a long time.
400 Students Sendoff an 88-Year-Old Friend
Over the
past 12 years
, British Columbia resident Tinney Davidson waved to the students who pass by her home on their way to school. Recently Davidson decided to move to an assisted living home. When the students found out, over 400 of them walked to her house with flowers and signs to say goodbye.
June
A Woman with Three Days to Live at Birth Graduated College
If you had three days to live, what would you do?
Nekhidia Harris
defied all odds at birth and lived past doctors' expectations (less than a week). She graduated from Medgar Evans College with an honors degree in social work and plans to start working toward her master's degree in the fall.
633 Divers Set the World Record for Largest Underwater Trash Cleanup
Divers
from all backgrounds came out to Florida's Deerfield Beach International Fishing Pier to help clean up trash. Divers had to be submerged for at least 15 minutes for their time to count.
What's been your favorite moment of 2019? Are you looking to make a memorable change? Let's get you your dream home! Contact a Mortgage Advisor today.
Categories
Archives
Recent Posts
Getting started >
You bring the dream. We'll bring the diagram.
There's a financing solution for just about every situation.
Let's go get it

What our clients say >
I felt like I was treated like family, great communication and helping me with any questions I had.
Testimonials

Getting started >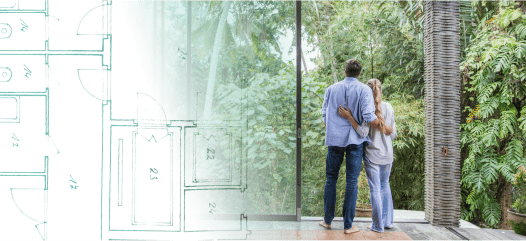 You bring the dream. We'll bring the diagram.
There's a financing solution for just about every situation.
Get started

Find an advisor >
Where does your sun shine? Find your local advisor.
Enter your city or state to see advisors near you.
Find advisor

Careers at PacRes>
We're growing. Grow with us.
Careers at PacRes reward excellence in mortgage banking.
Build a better tomorrow