< Back to News & Insights
What to Avoid When Closing Your Loan
June 26, 2019 — 3 min read
Hip, hip, hooray! You've been approved for a loan, and now it's time to search for your dream home. While you're searching, you begin to dream about the new furniture you'll need for an amazing porch and the shiny new appliances that will complete the kitchen space. Since you've already been approved, you might as well splurge a little, right? Wrong! As fun as a shopping spree sounds after months of saving and watching your credit score like a hawk, there are still financial activities that are off limits until you close on your home. Here are six things we recommend you DON'T do.
1. Buy a "Big Ticket" Item
As we mentioned above, purchasing a sparkling new appliance for your home should probably wait. Any additional movement on your credit card could change the conditions of your approval. This would even include buying items such as:
Jewelry
Cars or Boats
Furniture
Electronics
2. Apply for Any New Credit
While you're avoiding any purchases on your current credit cards, it's important that you also refrain from opening any new lines of credit. Your credit score will take a hit when you apply for the card, therefore making your previous score invalid.
3. Make Large Deposits or Withdrawals
Any major movement outside of paycheck deposits could flag your account for review. If family members or friends have mentioned "gifting" a large amount of cash to you for the new house, it's best to accept this gift before applying for a loan. If the cash is given post application, speak with an advisor about what could be considered an "unusual deposit period."
Amerifirst
recommends avoiding any deposits greater than $200 outside of your regular income.
4. Quit or Switch Your Job
Most promotions don't come out of the blue. If you're entering the loan process with any possible job change on the horizon, you need to notify your advisor as soon as you can. If you've been terminated, transferred, or had another title change, this is also cause for notifying your advisor. Try to save any major work changeups (if you can) until after you've closed on your house.
5. Put Off Communication
We get it. Life can be crazy! The relief of loan approval with the chaos of looking for a new home can be overwhelming. Things will likely fall through the cracks. However, it's crucial that you stick to the planned timeline. Each person, from the lender to the inspector, is on a schedule (and so are you)! Save yourself the stress of getting things done last minute and stay on top of communication. We recommend you:
Check your email inbox regularly
Keep an agenda of due dates for each contract, form, etc.
Ask your advisor how you can be better prepared
Keep every business card you get (for the contact information)
Keep others (spouse, roommate, etc.) involved
6. Pay Any Bills Late
This may seem like common sense, but even if you're on your way out of one home and into another, it's crucial that all bills are still paid on time. If you're turning off a service in your current house, make sure the final billing date is clear to both you and your provider. It never hurts to triple check.
Do you still have questions? No problem! Our Mortgage Advisors are here to help. Contact us today for more information!
Categories
Archives
Recent Posts
Getting started >
You bring the dream. We'll bring the diagram.
There's a financing solution for just about every situation.
Let's go get it

What our clients say >
I felt like I was treated like family, great communication and helping me with any questions I had.
Testimonials

Getting started >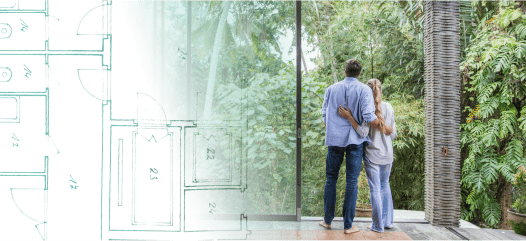 You bring the dream. We'll bring the diagram.
There's a financing solution for just about every situation.
Get started

Find an advisor >
Where does your sun shine? Find your local advisor.
Enter your city or state to see advisors near you.
Find advisor

Careers at PacRes>
We're growing. Grow with us.
Careers at PacRes reward excellence in mortgage banking.
Build a better tomorrow