< Back to News & Insights
Is There a Difference Between APR and Interest Rate?
Shanna Bettles,
Mortgage Advisor
May 27, 2020 — 3 min read
Think of your mortgage as an umbrella. You will make one regular monthly payment toward your home loan until you pay it off, but the payment includes several different costs, such as the principal, interest, homeowner's insurance, and more. To find out just how much your umbrella (mortgage) will be, you will need to meet with a lender to discuss your current financial standing and the size of the loan you will need. Two key aspects of your mortgage are the annual percentage rate (APR) and the interest rate.
Interest Rate vs. APR
On average, Americans own the same home for about
13.3 years
before deciding to move again. So, it's likely that you'll only have to go through the home buying process a handful of times in your life, which can make remembering all of the terms difficult. That's where we come in.
The interest rate
is the cost of borrowing the principal loan amount (the amount of money you are being loaned.) It can be fixed or variable, but it is always expressed as a percentage.
APR, on the other hand, includes the interest rate plus other costs such as fees, discount points, and some closing costs. Simply put, it is a broader measure of the cost of a mortgage. Like the interest rate, APR is always expressed as a percentage.
After you've applied for a home loan, you'll receive a
Loan Estimate
from your lender. The APR is frequently higher than the interest rate because of added fees. APR is a comparison tool. Interest rates, loan fees, and points can vary from lender to lender and depending on the loan program. As a result,
APR can always be used to compare multiple loan products accurately.
Try comparing a loan's APR to its advertised interest rate. An APR that's significantly higher than the interest rate might indicate a red flag that added costs are attached to the loan.
How does this affect your mortgage?
The interest rate calculates what your actual monthly mortgage payment will be. The APR on a loan measures the total cost of a loan. For example, take these two instances:
I want to live in my house for a while. I do not have plans to move.
Given a
30-year fixed-rate
loan, it makes more sense to take out a loan that has the lowest annual percentage rate (APR) possible, if you plan on staying in your home for the 30-year term. You will end up paying a smaller amount over the 30 years.
I want to own a home, but I'm not ready to settle down in one place.
It may make sense to pay fewer upfront fees at a higher rate, and a higher APR, if you don't plan on staying in the home for more than a few years. That way, the total cost will be less over the short time you are in the house.
Questions? We've got you covered. Contact a Mortgage Advisor today for a complimentary consultation.
Categories
Archives
Recent Posts
Getting started >
You bring the dream. We'll bring the diagram.
There's a financing solution for just about every situation.
Let's go get it

What our clients say >
I felt like I was treated like family, great communication and helping me with any questions I had.
Testimonials

Getting started >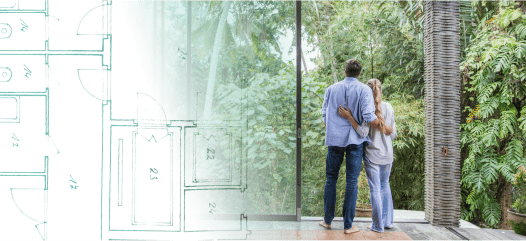 You bring the dream. We'll bring the diagram.
There's a financing solution for just about every situation.
Get started

Find an advisor >
Where does your sun shine? Find your local advisor.
Enter your city or state to see advisors near you.
Find advisor

Careers at PacRes>
We're growing. Grow with us.
Careers at PacRes reward excellence in mortgage banking.
Build a better tomorrow