< Back to News & Insights
Top 5 Appraisal Preparation Mistakes Sellers Make
August 1, 2017 — 2 min read
Getting an appraisal can be a stressful process. You can help your clients avoid sinking their own ship by pointing out these common errors made while preparing for the appraisal.
The house is dirty:
Clutter will make it harder for the appraiser to see the quality of what is there. Encourage your client to clean up and organize before the appraisal, and you'll be more likely to see the value of those items reflected in the report.
Poorly done repairs and upgrades:
Some homeowners may feel pressure to repair or upgrade their homes to increase their home value on the cheap. However, unless your client is experienced and can perform quality work, this can actually lower the value of the home, and even require a contractor to re-do the work.
They try to hide minor problems:
Appraisers are smart. They will see right through attempts to cover up stained carpet or wall damage. In some cases, minor wear and tear on the home won't affect the value. However, it's better to just be honest about whatever is broken than try and trick anyone. Worse, if the appraiser knows your client is covering up one thing, they may start to look even deeper for issues.
Upgrading beyond market needs:
Some homeowners attempt to inflate their home value by upgrading the home in various ways. This can either be a smart decision, or it can be a waste of money if not done properly. Upgrades need to be consistent with the marketplace and with other local properties; otherwise they are unlikely to add any value for a prospective buyer. Inappropriately luxurious or bizarre upgrades may even discourage buyers from offering on the home because it makes the home stand out in a negative way.
Not having functional smoke and CO detectors:
This may seem like a minor issue, but lenders see transactions delayed every day because neither of these things work or are absent altogether. If the appraisal shows either item as being deficient, the appraiser will have to re-inspect at a later date to establish they are in working order. No one wants to close late over something so trivial.
If you have any other questions about appraisals and ways you can assist your clients, please let PRM know! I am always here to assist you.
Categories
Archives
Recent Posts
Getting started >
You bring the dream. We'll bring the diagram.
There's a financing solution for just about every situation.
Let's go get it

What our clients say >
I felt like I was treated like family, great communication and helping me with any questions I had.
Testimonials

Getting started >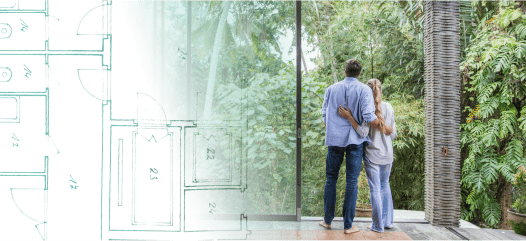 You bring the dream. We'll bring the diagram.
There's a financing solution for just about every situation.
Get started

Find an advisor >
Where does your sun shine? Find your local advisor.
Enter your city or state to see advisors near you.
Find advisor

Careers at PacRes>
We're growing. Grow with us.
Careers at PacRes reward excellence in mortgage banking.
Build a better tomorrow