< Back to News & Insights
Accessory Dwelling Units Provide Flexible Solutions
June 19, 2015 — 2 min read
Accessory Dwelling Units and Mortgage
Accessory Dwelling Units (ADUs), also referred to as accessory apartments, mother-in-law suites or basement and above garage apartments, are additional living quarters with a kitchen and bath, on single-family lots, independent of the primary home. First adopted after World War II to fulfill the housing shortage, the popularity of ADUs is on the rise again. As the rental market heats up, ADUs offer homeowners flexible options throughout their lives, while creating potential income. Many municipalities have embraced them, even waiving initial permitting fees as a way to encourage homeowners to take advantage of increasing living space, or creating a rental unit on their existing property.
Homeowners historically financed ADUs with lines of credit or cash. Now many financing options now exist for different ADU construction scenarios, including:
Purchasing a new home or refinancing an existing home and building an ADU
Constructing and financing a new home with an ADU
Using existing home equity to build an ADU
Appraisals for properties with ADUs
can be slightly more complicated
than for single-family homes, as finding comparables can be tricky. Lenders can proactively help by
requesting an appraiser with knowledge of ADUs and "green homes"
from their Appraisal Management Company. An income-based appraisal valuation looks at the home as an income-generating property but may be slightly more expensive depending on the loan scenario. Potential homebuyers are now searching for homes with ADUs or lots with the potential to build an ADU. Earth Advantage has created an
ADU designation for realtors
to receive certification and continued education; increasing their knowledge to respond to client demand. In addition, homeowner classes are also offered frequently and often include tours of locally built and owned ADUs. For more resources, check with your city zoning/building departments, or visit
www.accessorydwellings.org
or Portland area blog
www.pdxadu.blogspot.com
for ideas, tips, and real-life scenarios.
If you are interested in financing options for building an ADU or refinancing a property with an existing ADU, contact us today!
*ADU image taken during "Portland's 2nd Annual Accessory Dwelling Unit Tour" May 2015.
Categories
Archives
Recent Posts
Getting started >
You bring the dream. We'll bring the diagram.
There's a financing solution for just about every situation.
Let's go get it

What our clients say >
I felt like I was treated like family, great communication and helping me with any questions I had.
Testimonials

Getting started >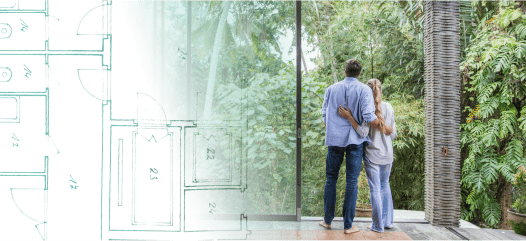 You bring the dream. We'll bring the diagram.
There's a financing solution for just about every situation.
Get started

Find an advisor >
Where does your sun shine? Find your local advisor.
Enter your city or state to see advisors near you.
Find advisor

Careers at PacRes>
We're growing. Grow with us.
Careers at PacRes reward excellence in mortgage banking.
Build a better tomorrow