< Back to News & Insights
11 Tips to Design a Better Bedroom for Kids
Lynden Carnahan,
Sr. Mortgage Advisor
July 12, 2021 — 3 min read
Your child's bedroom is more than about sleeping. To them, it's the most important room in the house. It's their place to play, read and relax. It is in this space that they can display their treasures and passions in life. With summer underway, this is a project that promotes parent-child bonding, problem-solving, and communications. When decorating your child's bedroom, it is important to get them involved early on. Make it functional and fun, and be practical with the amount of time and money you have to invest in the project. Focus on paint and accessories that be easily changed as your child's interest evolves. Here are some starting points for you: 1. Furniture. Buy full-sized beds, dressers, and cabinets that will last them through graduation. Changing out hardware or painting the furniture is an easy way to update the piece over time without reinvesting in new. 2. Perennial Patterns. Buy bedding with patterns or designs that will last through several different stages as their taste and interests change--for example, stripes, plaids, or floral. Adding trendy, vibrant pillows, unique lamp allows for quick and cost-effective updates that deliver a pop without breaking the bank. 3. Writing on the Wall. Create a dedicated place on a wall where your child can create a message board. Use chalkboard or magnetic paint so that they can draw, hang art or leave custom quotes that leave them feeling inspired. Want something a little less noticeable? Try using glow-in-the-dark paint and create hidden messages or themes that are only visible after the lights go out. 4. Something Old, Something New. It's not all or nothing. Children are often just as nostalgic as we are as parents. Incorporate pieces that you've collected and kept over the years into the update. Adding old in with the new saves money and gives the room personality that keeps the creativity alive. 5. Mural, Mural on the Wall. Spark daydreams and adventure with a wall-covered mural. If you are up to it, paint one, or find inspiration online. The beauty of paint or peel and stick art is that it is easy to update over the years without breaking the bank. 6. Bigger than Life. Enlarge your child's favorite photo to a 2x3 poster or larger. With today's technology, you have the flexibility of paper, canvas, metal, glass, acrylic, making it affordable at various price points. 7. Paint with Passion. Large horizontal or vertical stripes add drama to any room. Not ready to make a full wall commitment? Try removing the headboard of the bed and painting one on the wall. 8. Personalized Art Gallery. Create a mini art gallery of your child's significant drawings and favorite photos. Display in brightly colored frames or try hanging systems to make updating a snap. 9. Hidden Space. Strategically place baskets, bins, and hanging storage to make it easy for your child to pick up after playtime is over. 10. Space for Active Creativity. Add magnet boards and mirrors to the outside of closet doors to provide your child with more ways to play, display art projects, engage in wordplay, or just be creative. 11. Tackle Clutter. Open shelving helps keep the room organized and provides a dedicated place for toys and a place for them to display their collections.
Categories
Archives
Recent Posts
Getting started >
You bring the dream. We'll bring the diagram.
There's a financing solution for just about every situation.
Let's go get it

What our clients say >
I felt like I was treated like family, great communication and helping me with any questions I had.
Testimonials

Getting started >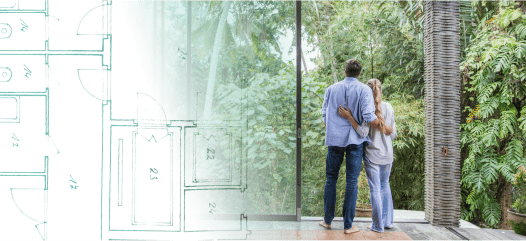 You bring the dream. We'll bring the diagram.
There's a financing solution for just about every situation.
Get started

Find an advisor >
Where does your sun shine? Find your local advisor.
Enter your city or state to see advisors near you.
Find advisor

Careers at PacRes>
We're growing. Grow with us.
Careers at PacRes reward excellence in mortgage banking.
Build a better tomorrow