< Back to News & Insights
A Smart Way to Cash-In On Your Home Equity
January 11, 2019 — 3 min read
Home equity may be a simple concept, but it's also a powerful tool! Equity is how much your home is worth, minus how much you owe on the mortgage. For example, if you owe $200,000 on your mortgage, but your home value has risen to $300,000, you then have $100,000 in home equity. Home equity builds over time, and it might be the answer to making your next financial goal a reality.
To find out if you have equity in your home that could be working for you, contact us today for a complimentary consultation.
During the month of January, PRM is offering a cash-out refinance special that could get you up to $1,000 off your closing costs as you cash in on your home equity and get closer to reaching your other goals.
Click here for more info.
Today, many financially savvy homeowners are meeting their financial goals by tapping into their mortgage equity. Here is one great way you can benefit from cashing in the equity your home has built for you:
Loan Type: Cash-Out Refinance
A cash-out refinance is the refinancing of an existing mortgage loan, where the new mortgage loan is for a larger amount than what you currently owe, and you (the borrower) get the difference between the two loans in cash. Homeowners generally do cash-out refinances so they can turn some of the equity they've built up in their home into cash.
Example of how a cash-out refinance works
Here's an example to illustrate: Let's say you own a $300,000 house and still owe $200,000 on the current mortgage. (This means you've built up $100,000 in
equity
- a fancy word for ownership). Over the past few years you've racked up $30,000 of credit card debt, and you need the extra cash to pay it off once and for all. You could do a cash-out refinance to get that money. If you get a cash-out refinance, you will get a new mortgage loan worth a total of $230,000 (the $200,000 you still owe on your home, plus the $30,000 you're going to take out in cash).
How can you use a cash-out refinance?
Typically, you can use the cash you get from a cash-out refinance on pretty much anything you want; paying down your credit card debt, purchasing a new investment property, taking a vacation, or even using the money to make home improvements, which can boost your home's value in the future. If you have high-interest debt such as credit cards, it may make the most financial sense to use a cash-out refinance to pay off this debt first because the interest on your credit cards likely exceeds the interest on your new loan. Make sure you do the math ahead of time (including all costs associated with the loan) so that you can make the best decision possible. We can help you with that cost-benefit analysis.
Give us a call, contact us, or fill out the form below for more information!
Categories
Archives
Recent Posts
Getting started >
You bring the dream. We'll bring the diagram.
There's a financing solution for just about every situation.
Let's go get it

What our clients say >
I felt like I was treated like family, great communication and helping me with any questions I had.
Testimonials

Getting started >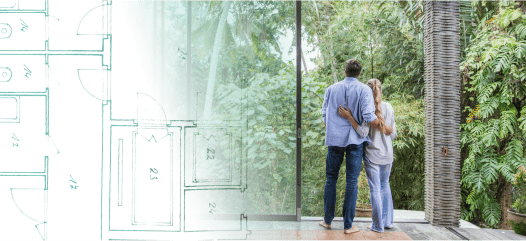 You bring the dream. We'll bring the diagram.
There's a financing solution for just about every situation.
Get started

Find an advisor >
Where does your sun shine? Find your local advisor.
Enter your city or state to see advisors near you.
Find advisor

Careers at PacRes>
We're growing. Grow with us.
Careers at PacRes reward excellence in mortgage banking.
Build a better tomorrow