< Back to News & Insights
8 Helpful Apps You Need During Quarantine
March 27, 2020 — 4 min read
You don't need us to tell you that the world is a different place right now than it was in February. In just a matter of a few weeks, cities have come to a stop, the highways have cleared, and a large majority of states across the US are taking extreme precautions to flatten the curve and slow the spread of the coronavirus. For many, these measures include staying home and abandoning the schedules and routines we all grew comfortable in. The good news is, even though we may be alone in our homes, we can still be connected together. Here are a few apps to help close the (social) distance between us.
For Staying Connected with Others
Houseparty (Free)
If you love video chatting with friends and connecting with new people, you'll love the Houseparty app. This app makes it easy to video chat with
multiple
people at once, share your screen, play games, and even drop in other group calls. It's basically Facetime for social media.
Instagram (Free)
If you're a human on planet Earth, you've probably heard of or already have an Instagram account. But did you know that many of your favorite celebrities, chefs, gym instructors, and friends are all broadcasting LIVE through Instagram? Live stories are a great way to stay involved with the rest of the world, pick up a new hobby, or learn something new!
Pro Tip:
If you have children at home, many state zoos are hosting live Q&A sessions featuring a different animal each day and the opportunity for kids to ask the zookeepers questions.
For Supporting Local Restaurants
UberEats (Free)
If you're interested in still supporting local eateries without leaving your home, UberEats allows users to find food by category, recommendation, or dietary restriction. Currently, the app is promoting free delivery from local restaurants and "drop off" delivery to minimize contact between drivers and those who ordered.
Postmates (Free)
Postmates is another great delivery service that offers food, grocery, and alcohol pickup/delivery. The app is easy to use through the search bar or categories and even has a "parties" option that allows users to order from a popular destination and receive a delivery discount.
Pro Tip:
Some restaurants are exclusively with one app, so if you can't find your favorite place one, you may be able to find it on another.
For Working Out
Nike Training Club (Free)
With gyms and parks closed, those who are used to structured workout time with wide-open space or heavy machinery may be feeling a little lost right now. That's where Nike Training Club comes in. Users can take advantage of free workouts ranging from intense cardio to relaxing yoga or upgrade to the premium app to access meal guides and more.
Pro Tip:
Right now, the NTC premium features are available for free to all users.
Freeletics (Free with Optional Upgrades)
Need a workout buddy? Look no further. Freeletics has all the features of any other workout app, but with a twist. The focus of this app is to bridge the relational gap of not working inside a gym with a personal trainer. Users can even have the app "quick adapt" a workout if they're missing one of the items necessary to complete the workout such as dumbbells or a jump rope.
For Planning for the Future
No one really knows exactly how long it will take for the world to get back to normal, but we can be ready for when it does.
Zillow (Free)
With rates at a historically low rate, you may be thinking about buying a house soon. So, what do you do when you can't physically go to the house...? Zillow. There are plenty of house hunting apps on the market, but the Zillow app is free, notifies you of new listings, and even allows you to narrow your searches down to extremely specific categories.
Pro Tip:
Some real estate agents are starting to take advantage of the Zillow 3D Home Tours app. Check out local agents on social media to see if they have any listings that offer a virtual tour!
Mint (Free)
A few weekends inside the house is a great time to get your finances in order and start planning for the future. The Mint app is a great tool to utilize for specific planning, setting goals, and much more. It's free for users and offers a variety of resources to keep you on track and consistent with your savings and investments.
How can we help you plan for the future? Contact us today to get a conversation started!
Categories
Archives
Recent Posts
Getting started >
You bring the dream. We'll bring the diagram.
There's a financing solution for just about every situation.
Let's go get it

What our clients say >
I felt like I was treated like family, great communication and helping me with any questions I had.
Testimonials

Getting started >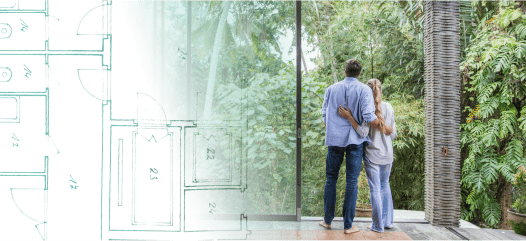 You bring the dream. We'll bring the diagram.
There's a financing solution for just about every situation.
Get started

Find an advisor >
Where does your sun shine? Find your local advisor.
Enter your city or state to see advisors near you.
Find advisor

Careers at PacRes>
We're growing. Grow with us.
Careers at PacRes reward excellence in mortgage banking.
Build a better tomorrow