< Back to News & Insights
3 Long-Term Benefits of Homeownership
June 6, 2019 — 3 min read
Owning a home has long been part of the "American Dream". But as you already know, this is no easy goal to accomplish.
Buying a home is often the single most expensive (and important) purchase of a person's life.
For this reason alone, it's worth considering the long-term implications of homeownership. Everyday Americans are bombarded with conflicting news and social media reports about the economy, unemployment and whether the housing market is a safe investment. Regardless of the click-bait posts that appear in our online feeds, it's a reasonable thing to consider. It wasn't too long ago that the nation suffered the subprime mortgage crisis.
We're now in the midst of a full-blown economic surge, and the housing industry plays a significant role.
With the advantage of hindsight, consider these long-term benefits of owning your own home.
1: Homeownership Ranks Among Top Retirement Strategies
Investing high levels of income into retirement packages may not be the best strategy for hard-working Americans. No doubt, that statement seems counterintuitive to say the least. That is until you consider 401(k) accounts against paying off your house. The basic idea of retirement accounts is to have enough money to live comfortably in your golden years. But how many people stop and ask themselves the fundamental question: What will I spend that money on?
If you have yet to pay off your home loan, a great deal of your retirement revenue will go to that monthly premium.
And for many people, a mortgage remains the single highest monthly bill. By paying off your mortgage and owning the home outright, you can improve your retirement revenue resources considerably.
2: Homeownership Has Potential Tax Benefits
Unless you plan on buying a camper and becoming a nomad, your options are renting or buying.
Renting a place to live means you pay without earning the benefit of deducting interest from your taxes.*
Throwing salt on the wound, your landlord is likely taking the deduction on the very payments you are making. Ouch. By purchasing a home, you can reduce your annual
tax liability
based on mortgage interest payments. You could also potentially further reduce the money you pay to the government by making home improvements. When people rent, they simply don't get the tax benefits they deserve.
3: Homeownership Results in Equity Gains
Living in the midst of an economic resurgence, everyday people can now take a long look at the unprecedented housing market crash, recession, and recovery. It seems clear that even a crash may not negatively impact the long-term health of the housing sector. Home prices have been steadily climbing in recent years, and this means equity is up or at least on the mend. In many ways, the housing industry has mirrored the stock market, which has also been trending upward, as well. The difference may be that regardless of the whims of stock values,
making those monthly mortgage payments results in long-term equity growth.
Regardless of whether stock tanks or not, you move closer to total homeownership each and every month.
Looking to invest? Learn about our loan options, or contact a Mortgage Advisor using the form below.
*All potential tax benefits should be verified with a professional licensed tax advisor.
Categories
Archives
Recent Posts
Getting started >
You bring the dream. We'll bring the diagram.
There's a financing solution for just about every situation.
Let's go get it

What our clients say >
I felt like I was treated like family, great communication and helping me with any questions I had.
Testimonials

Getting started >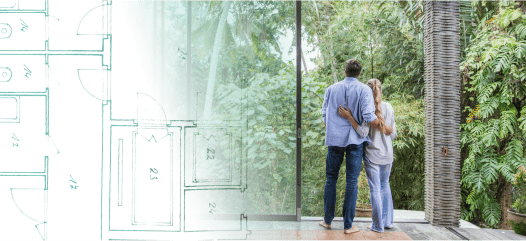 You bring the dream. We'll bring the diagram.
There's a financing solution for just about every situation.
Get started

Find an advisor >
Where does your sun shine? Find your local advisor.
Enter your city or state to see advisors near you.
Find advisor

Careers at PacRes>
We're growing. Grow with us.
Careers at PacRes reward excellence in mortgage banking.
Build a better tomorrow