< Back to News & Insights
Halloween Costumes That Are Perfect for 2020
October 9, 2020 — 5 min read
While our primary goal at PacRes is to provide all of our clients with a 5-star customer experience and a wide variety of loan solutions, having fun is a close second! Halloween will definitely look different this year, but that doesn't mean we can't celebrate in style. Here are a few of our favorite costume ideas for the year that are almost too on-theme.
The Tiger King Cast
Remember when we thought Tiger King would be the craziest thing to come out of 2020? Boy, were we wrong! Since the show was released on Netflix in March, the world was introduced to murder, mayhem, and madness... literally. This costume is perfect for couples with their own tiger cubs, friend groups, and Joe Exotic enthusiasts.
Pastry Chef
As a nation, we quickly moved on from the chaos of Tiger King to a more relaxing state of quarantine-- baked goods. From banana bread to cakes that look like real items, the internet was busting at the seams with tutorials and baking fails. This costume is great for kiddos who love their kitchen toys or adults who need a last-minute idea.
Toilet Paper Mummy
One of the darkest times in American history to date was arguably those two weeks of 2020 when toilet paper was nowhere to be found. Who would have guessed? Now that life is back to (somewhat) normal, and we're all in a much better situation with our sanitary napkin supply, what better way to celebrate than a costume made entirely out of 2-ply?
A Local Hero
2020 has definitely not been short of local heroes. From firefighters and nurses to scientists and teachers, our communities are better because of them! Plus, these costumes can be put together with items you already have around the house, such as a face mask for nurses or goggles for scientists. But if you prefer store-bought, all of the options listed above can easily be found at most costume stores.
Prince Harry and Meghan Markle
It's no secret that the formerly royal couple has been serving the public some amazing looks over the past two years. If you're in the mood to get out of your sweatpants, there are plenty of showstopping examples of Harry and Meghan throughout the years. Remember their infamous umbrella picture taken just days after they stepped down from their royal duties in early 2020? Us, too. On the other hand, if you're looking for a more casual approach, "Off-Duty Harry and Meghan," complete with muted turtlenecks and oversized sunglasses, could be the way to go.
Kobe Bryant Jersey
The loss of Kobe Bryant in January was a heartbreaking event for many Americans. Sporting your favorite Kobe jersey or any other Lakers gear would be a great way to show tribute to an athlete gone far too soon.
RBG
Supreme Court Justice and trailblazer for gender equality Ruth Bader Ginsburg passed away in September 2020, leaving behind her a legacy that many people dream of having. This Halloween, you can pay tribute to her time in the Supreme Court with a black robe and a few items you probably already have around the house-- except for the gavel, of course.
Mulan
2020 brought a whirlwind of ridiculous things, but at least we still got Mulan on Disney+! The live-action remake brought the story of a brave young warrior to homes everywhere and reminded us that we really could do anything we set our minds to... even if that means getting through this crazy year. Kids and adults alike can rock this costume for Halloween 2020.
The Cast of Hamilton
Speaking of Disney+, Hamilton: The Musical was released on the digital platform during the July 4th weekend, driving Disney+ app downloads up by 74%. The musical was already breaking records before it's movie release, and now that it's available everywhere, friends and family are sure to recognize and love a Hamilton-themed costume.
More Inspiration
Are none of these costumes your cup of tea? No problem! Here are a few other popular events that helped shape 2020 and are sure to help shape your costume ideas:
Shakira and Jennifer Lopez performed at the Super Bowl LIV Halftime Show
Nintendo released Animal Crossing: New Horizons
Ariana Grande and Lady Gaga released the "Rain on Me" music video
The Masked Singer aired its third and fourth seasons
Zoom takes the world by storm
Students are sent home, and classes move online
SpaceX successfully launches its first crew into orbit
TikTok made national news (multiple times)
Netflix released record-breaking shows such as Love is Blind, The Circle, and Space Force
Schitt's Creek won nine prizes at the Emmys
Biden and Trump go toe-to-toe at the first presidential debate of the election season
Don't let the fear of homebuying spook you! We're always here to help. Connect with a Mortgage Advisor today to learn more.

Categories
Archives
Recent Posts
Getting started >
You bring the dream. We'll bring the diagram.
There's a financing solution for just about every situation.
Let's go get it

What our clients say >
I felt like I was treated like family, great communication and helping me with any questions I had.
Testimonials

Getting started >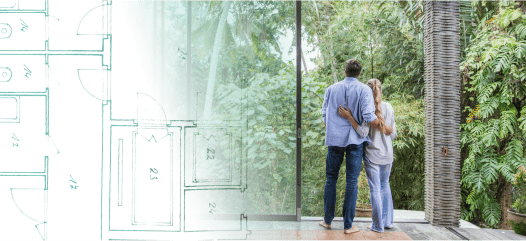 You bring the dream. We'll bring the diagram.
There's a financing solution for just about every situation.
Get started

Find an advisor >
Where does your sun shine? Find your local advisor.
Enter your city or state to see advisors near you.
Find advisor

Careers at PacRes>
We're growing. Grow with us.
Careers at PacRes reward excellence in mortgage banking.
Build a better tomorrow