< Back to News & Insights
What's Dad's Retirement Plan? When a Reverse Mortgage Makes Sense
Rodd Miller, CMA,
Branch Manager/ Sr. Mortgage Advisor/Reverse Division Manager
February 6, 2023 — 8 min read
If you have parents closing in on retirement, you may be wondering—what's mom and dad's plan, and do they have enough tucked away to live comfortably in their golden years? It may be a tough conversation at first, but it's important to know if your parents need help, either financially or with managing their retirement plan. However, before talking cents, it pays to make sense of when a reverse mortgage makes sense and how to avoid reverse mortgage scams.
How Does a Reverse Mortgage Work?
Reverse mortgages used to be perceived as a last resort for a retirement plan. However, back then and today, that belief is false—today's reverse mortgage product is widely considered to be an effective financial planning tool for borrowers 62 years and older*!
In short, here's why:
Reverse mortgages let homeowners borrow money using their home as a collateral. However, instead of the owner making payments to the lender, it's the other way around. The owner chooses how they want to receive payments and they only pay interest on the proceeds received. The title of the house remains in the owner's name even though they're not responsible for making monthly payments. When the last borrower moves out of the home or passes away, the loan becomes due. The loan can be paid back by selling the home.
Interest and fees are added to the loan balance monthly and the balance grows; as the loan balance increases, home equity decreases.
Owners must pay property taxes and homeowners insurance, use the property as a principal residence, and keep the property in good condition.
RELATED: Why the Bad Rap? Reverse Mortgage Facts to Set the Record Straight
When Does a Reverse Mortgage Make Sense for My Parents?
The following conditions may help indicate when a reverse mortgage makes sense for your parents, whether that's now or in the future.
Your parents want to stay put. Reverse loans are geared towards borrowers who are positive they want to remain in their home. If the borrower decides they want to leave, they must be able to pay off the loan; that means they must carefully consider their future housing plans.
Your parents can afford upfront costs. Reverse borrowers may face significant upfront fees, including appraisal and closing costs; however, that said, a reverse mortgage is a loan payment, so it's won't affect taxable income.
Your parents can meet the financial obligations of home ownership. Borrowers may be off the hook for monthly payments but they still need to be able to keep up with taxes, insurance, and home maintenance. This is a big piece that may determine when a reverse mortgage makes sense for your parents.
Your parents want to coordinate reverse payments with their existing investment portfolio. Borrowers may want to balance their home asset against their other assets in a long-term financial strategy. This may also be a big factor in determining when a reverse mortgage makes sense for your parents, especially if they want to coordinate with a vacation, big move, or another life event.
Additionally, if one or more of these statements is true, it may be worth connecting with your neighborhood Mortgage Advisor to review the best options for your parents.
Your parents want to eliminate mortgage payments from an existing loan to free up cash.
It would help if your parents had additional income for everyday expenses, medical bills, home repairs, vacations, etc.
All of your parents' assets are tied up in their home.
Supplementing your parents' income will help them enjoy retirement more.
You're concerned that your parents' savings may not provide sufficient income in retirement.
Will My Parents Qualify for a Reverse Mortgage?
In general, to qualify for a reverse mortgage, the following conditions must be met:
At least one owner of record must be at least 62 years old.
The property must be your parents' primary residence.
The property must be:

A single-family home or,
A 1-4-unit home or,
A HUD-approved condo or,
An FHA-approved manufactured home.

The owner has sufficient equity in their home.
The owner doesn't have delinquent federal debt.
How Can a Reverse Mortgage Be Financial Planning Tool?
When many people think of a reverse loan, they think of it as a standalone mortgage. However, this home finance option is actually most powerful when realized within the structure of a retirement plan.
For instance, let's consider a retiree who owns her home free and clear with no mortgage payments. However, a couple of years into retirement, she watches as her Individual Retirement Account (IRA) investments rise and fall in a volatile market. Luckily, the value of her home kept increasing, leaving her with a significant amount of home equity to utilize.
During times when investments aren't doing well, retirees can pull cash from their home equity through a reverse mortgage and use it as financial bumper.
RELATED: The Ultimate Guide to Leveraging Your Home Equity
Types of Reverse Mortgages
The most common type of reverse loan is the home equity conversion mortgage (HECM). HECMs are federally-insured and represent most reverse mortgages on homes values below the conforming loan limit. While borrowers will still have to pay upfront costs, the funds can be used for any purpose. In addition, the borrower is able to choose how they want to receive their money.
Lump-sum: Borrowers receive the equity cash in one lump sum upfront. They're allowed to draw up 60 percent of accessible funds in the first year and are allowed access to the maximum amount of cash to pay off large expenses.
Growing line of credit: This option establishes a growing line of credit that borrowers can tap into whenever needed. This is a great way to establish a financial safety net for unexpected expenses.
Term or tenure: Borrowers receive fixed monthly payments to supplement their income. With a term reverse mortgage, borrowers may select the number of years they'd like to receive payments; for a tenure reverse, borrowers receive payments for as long as they live on the property and comply with loan terms.
Modified Term Line of Credit or Modified Tenure Line of Credit: This permits borrowers to establish a line of credit and receive fixed monthly payments for a specified amount of time.
REMEMBER: Before closing on a reverse loan, all borrowers must complete HUD-approved counseling, regardless of if it's a lump-sum, a growing line of credit, a term or tenure, or a modified term or tenure line of credit.
Watch Out for Reverse Mortgage Scams
It's common knowledge that scam artists like to prey on people who are vulnerable, which may include older adults who aren't technologically-savvy. If you or someone you know is interested in applying for a reverse mortgage, take a minute to become familiar with the most common reverse mortgage scams. However, if you're ever in doubt, your neighborhood Mortgage Advisor is available to answer questions and guide you across the finish line.
You shouldn't be charged for information about your reverse mortgage. If someone asks for money for mortgage details, brochures, or calculations of what you could qualify for, there's a good chance they may be connected with a reverse mortgage scam.
Beware mortgage repair scams. Reverse mortgages may require the homeowner to make repairs to the property before closing on the loan. Before closing, speak with the appraiser to find out exactly what need to be repaired. Here's what you need to look out for—some companies will offer home improvements or repairs through a recommended contractor. However, in many cases, this contractor is aware of the scam and is charging inflated prices for their services.
Other possible reverse mortgage scams may include:
Trusted family members/caregivers coercing a homeowner into applying for a reverse mortgage or posing as their elderly relative during the loan process.
Someone using an older homeowner's identity, Social Security number, or other personal information to receive loan funds.
Someone trying to convince the reverse borrower to sign a power of attorney to give the scammer access to the reverse mortgage funds.
Tempting reverse mortgage borrowers to use loan money to make a "can't miss" investment.
What's Next?
There's a lot to think about when it comes to helping loved ones transition into a new phase of life. If you have questions or want to talk specifics about when a reverse mortgage makes sense, reach out to your neighborhood Mortgage Advisor. For more information and helpful advice, please visit our blog.

Contents not provided by, or approved by FHA, HUD or any other government agency. At the conclusion of a reverse mortgage, the borrower must repay the loan and may have to sell the home or repay the loan from other proceeds; charges will be assessed with the loan, including an origination fee, closing costs, mortgage insurance premiums and servicing fees; the loan balance grows over time and interest is charged on the outstanding balance; the borrower remains responsible for property taxes, hazard insurance and home maintenance, and failure to pay these amounts may result in the loss of the home; interest on a reverse mortgage is not tax deductible until the borrower makes partial or full re-payment. Terms subject to change without notice. Qualified borrowers only, credit on approval. This is not a commitment to lend. Call for details. Arizona Mortgage Banker License BK-0945669. (C) 2022 Pacific Residential Mortgage, Inc.
Categories
Archives
Recent Posts
Getting started >
You bring the dream. We'll bring the diagram.
There's a financing solution for just about every situation.
Let's go get it

What our clients say >
I felt like I was treated like family, great communication and helping me with any questions I had.
Testimonials

Getting started >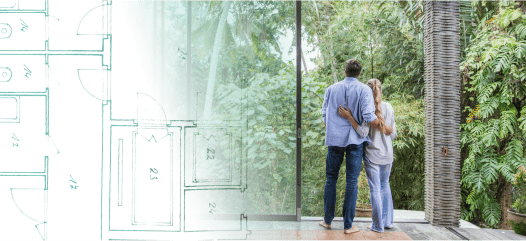 You bring the dream. We'll bring the diagram.
There's a financing solution for just about every situation.
Get started

Find an advisor >
Where does your sun shine? Find your local advisor.
Enter your city or state to see advisors near you.
Find advisor

Careers at PacRes>
We're growing. Grow with us.
Careers at PacRes reward excellence in mortgage banking.
Build a better tomorrow