< Back to News & Insights
From Leaves to Snow: Your Guide to Cold-Weather Home Maintenance
Kelly Frazee,
Mortgage Advisor
September 18, 2023 — 8 min read
Your home is more than a place to find comfort—it's also one of your most significant investments, and as such, requires attention to detail and maintenance to retain its value. Regular and proactive home maintenance is key to ensuring your property receives the attention and maintenance it needs, regardless of weather-related challenges that may come your way.
From blistering heat to frigid temperatures, each season of the year poses unique risks to the structural integrity and well-being of your home. Neglecting these tasks can lead to costly damages or safety issues, particularly if frigid weather is involved. Use these cold-weather maintenance tips to protect against the elements and safeguard your investment.
Must-Do Cold Weather Maintenance for Your Home
The vibrant colors of summer are fading, and the crisp air of autumn is creeping in—sure signs that it's time to prepare your space for colder months ahead. The fall and winter seasons bring unique challenges, from falling leaves to freezing temperatures. Ensuring your home is ready for these changes is essential to maintain its value and protect it from damage.
Gutters and downspouts
Fallen leaves and debris can accumulate in gutters and downspouts any time of year, but during the fall and beginning of winter, it's important to address the issue quickly. Clogged gutters can lead to water overflow, causing damage to your roof, siding, and foundation; plus, regular maintenance will make the gutters last longer. Clean them thoroughly, and while doing so, inspect for cracks, leaks, or loose attachments that may need repair.
These are signs that your gutters may need repair or replacement:
Cracks or splits
Paint damage and rust
Pools of water and mold
Water damage or watermarks
Sagging gutters
RELATED: How Do I Prevent Rainwater from Damaging My Home?
Roof inspection & repair
Your roof is your primary defense against the elements. Look for loose or damaged shingles or tiles, check for signs of leaks, and address any issues promptly. Timely repairs can prevent water infiltration and extend the lifespan of your roof by years.
Helpful suggestion: To prevent damage from mold, algae, and fungus, create a solution using 4 gallons of water, 1 gallon of bleach, and 1 cup of trisodium phosphate; let it sit for 30 minutes on the affected areas of the roof, then rinse with low-water pressure.
HVAC system maintenance
With cooler weather here, you'll have to rely on your heating system for comfort. Schedule a professional inspection to ensure your system is in optimal condition and ready to keep you warm through the months ahead. Be sure to clean or replace air filters every couple of months, check thermostats, and address any heating concerns before winter arrives.
Keep these common issues top of mind as you develop a maintenance schedule:
Leaks: Check for leaks in the HVAC connector and drain lines. They can make your system work harder and may lead to component replacements.
Corrosion: Moisture combined with wiring can cause corrosion in HVAC-related wires and terminals. Corrosion may trigger unpredictable on/off cycles and strain your HVAC system over time.
Dirt and Debris: Ensure all components, from filters to the electric panel, remain clean and free of debris. Dirty air filters can reduce air quality and flow, while debris may clog the system, causing inefficiencies and breakdowns.
Helpful suggestion: If you have pets in your home or suffer from allergies, consider replacing your filters more frequently.
Landscaping & yard maintenance
Rake and remove fallen leaves to avoid slippery walkways and protect your lawn and trim bushes and trees to prevent damage during storms. Fall is also an excellent time to fertilize and aerate, promoting healthy grass growth for the upcoming year. Generously spread seed over your lawn after aerating and be sure to water regularly.
If applicable, winterize power tools and drain fuel from gas-powered machines before storing them; for lawnmowers, this may be a good time to clean the undercarriage and sharpen the blades.
RELATED: Buying a House as a Single Person: Your Go-To How-To Guide
Exterior cleaning & washing
You may not think of it at first, but siding is susceptible to elements like dirt, discoloration, mold, moss, and algae; if left unchecked, these can cause significant damage over time.
Give your exterior a thorough cleaning to remove unwanted elements that may have accumulated over the warmer months. Power wash the siding, deck, and driveway to refresh your property and protect it from long-term damage.
One other must-do home maintenance task this time of year is conducting a safety check on your deck or patio, if applicable. To determine if your deck or patio requires resealing, watch how water interacts with the boards—if water soaks into the wood, it's time for resealing. If water puddles or beads up, your deck is repelling water effectively.
Window and door inspection & repair
Properly sealed windows and doors are crucial for energy efficiency and maintaining a comfortable interior during fall and winter months. Check for drafts around windows and doors and replace worn weather-stripping or caulking as needed.
Where are drafts most common in a house?
Drafts are most commonly found around windows
Front and back doors can also be vulnerable, as heat tends to escape through the bottom and framing
Chimneys, due to their design, are naturally drafty
Improperly insulated attics, basements, and garages are major culprits of heat loss
Even seemingly small openings like wiring holes for electric outlets, phone lines, cable television, and lighting fixtures can cause drafts
Plumbing vents can also potentially contribute to drafts.
How can I detect drafts around my home?
Feel for a soft breeze: Stand close to windows and doors and see if you sense a gentle airflow. If you do, there's likely a draft nearby.
Use a candle or incense: Turn off appliances that create air disturbances, like stoves, and walk around with a lit candle or stick of incense. If the flame flickers or goes out, it indicates a draft.
Plastic bag test: Hang a plastic bag on a coat hanger and place it near windows or doors leading to the outside. If the bag moves, there's a draft flowing into your home.
RELATED: Easy Ways to Make Your Home Energy Efficient During the Cold Months
Plumbing
Inspect your plumbing system for leaks and vulnerabilities before freezing temperatures arrive. Drain and store garden hoses, shut off outdoor faucets, and insulate exposed pipes to avoid frozen pipes during the colder months.
Check the incoming water pressure to avoid premature system failure
Test and verify proper operation of all shut-off valves for efficient water flow control
Inspect the water heater to prevent failures, water damage, and extend its lifespan
Ensure all plumbing fixtures operate correctly for smooth water flow
Inspect visible drain components under sinks for signs of leaks
Check toilets for leaks and proper flushing, which can impact water bills
Verify proper operation of bathtubs and showers
Inspect hose bibs (outdoor spigots)
Cover hose bibs with an insulated cover to keep them from freezing; frozen hose bibs can cause internal leaks within the home
Other Important Winter Home Maintenance Tasks
There are other home maintenance tasks homeowners must be aware of if they want their home to remain comfortable, safe, and energy-efficient through the coldest months of the year.
Neglecting these tasks could lead to costly repairs and potential discomfort, so it's important to take proactive measures ahead of time. Here are some additional winter home maintenance chores that should not be overlooked:
Inspect and clean fireplace or wood stove
If you rely on a fireplace or wood stove for heating, make sure it's in working condition before heavy use, including the chimney and flue. Consider scheduling an inspection or cleaning with a chimney sweep to remove creosote buildup and check for blockages, cracks, or damage.
Why is this important?
Creosote is highly flammable and accumulates over time when wood is burned incompletely. If left unattended, excessive creosote can lead to chimney fires, posing a serious risk to your home and safety.
Put away patio furniture and other outdoor items
Snow, ice, and freezing temperatures can cause damage to patio furniture, cushions, and other outdoor items. Consider storing them in a dry and sheltered area such as a garage or shed. If storage space is limited, invest in weatherproof covers.
Test carbon monoxide detectors
Carbon monoxide is an odorless and colorless gas that can be deadly if undetected. Test all carbon monoxide detectors in your home to ensure they are functioning correctly. If you don't have any, consider installing them near sleeping areas and on every level of your home.
Clear snow and ice from the roof and gutters
Once it accumulates, snow and ice on the roof and gutters can lead to ice dams and potential water damage. Safely remove snow and ice buildup from the roof and clear gutters to allow proper drainage. Use a roof rake or hire a professional to prevent any accidents.
RELATED: Love Your Home? Speak Your Heart with a Cash-Out Refinance
Prepare for power outages
Winter storms can sometimes result in power outages. Be prepared with essential supplies such as flashlights, batteries, blankets, and non-perishable food items. Consider investing in a generator to provide backup power in case of an extended outage. It may also be a good idea to have a battery-powered or hand-cranked radio to stay informed about weather conditions and emergency alerts.
Still Have Questions?
Like the changing seasons, you can count on your neighborhood Mortgage Advisor to be there for you, rain or shine. Click here if you have questions or want to start exploring your loan options today.
Categories
Archives
Recent Posts
Getting started >
You bring the dream. We'll bring the diagram.
There's a financing solution for just about every situation.
Let's go get it

What our clients say >
I felt like I was treated like family, great communication and helping me with any questions I had.
Testimonials

Getting started >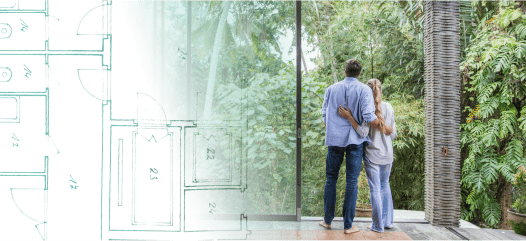 You bring the dream. We'll bring the diagram.
There's a financing solution for just about every situation.
Get started

Find an advisor >
Where does your sun shine? Find your local advisor.
Enter your city or state to see advisors near you.
Find advisor

Careers at PacRes>
We're growing. Grow with us.
Careers at PacRes reward excellence in mortgage banking.
Build a better tomorrow