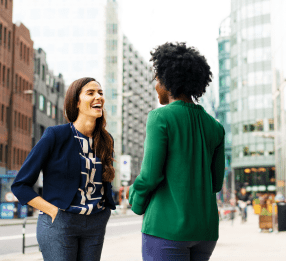 See what our clients say
We're proud to share our client reviews because top-notch service and commitment to your total financial health is the fingerprint of our work.
January 19, 2021
Venessa and her team are the best in the business. They helped us buy our first home and now our first refinance. They make the mission personal and walk you through the entire process. Venessa and her team are knowledgeable, prompt and caring. Every question I asked was answered and the entire process was seamless. I'm so grateful for the money they helped us save. If you are even thinking about buying or refinancing, call them- they will make it happen.
January 18, 2021
Pacific Residential Mortgage and Kristina Hubbard's team were amazing! They had excellent communication on everything throughout the process and were extremely helpful along the way. I am a customer for life and would never hesitate to recommend them to anyone.
January 15, 2021
As first time home buyers my wife and I were nervous about the process but working with Ryan gave us piece of mind and felt safe working with his team. They always exceeded expectations and overall made us extremely happy we were able to work with him to purchase our home
January 12, 2021
My experience with Rodd and PRM was excellent. It was my first time buying a home and Rodd was incredibly knowledge and helpful. He answered all of my questions promptly and provided me with resources to help me determine which homes were within my budget. He also connected me with my realtor whom I still keep in touch with and have a good relationship with. I am very thankful for Rodd and his team at Pacific Residential Mortgage and would strongly recommend them!
News and Insights >
Year-End Financial Checkup: Assessing Your Mortgage & Debt Goals
Discover expert tips for budgeting and saving to help you reach long-term goals next year.
More articles

Careers at PacRes>
We're growing. Grow with us.
Careers at PacRes reward excellence in mortgage banking.
Build a better tomorrow