< Back to News & Insights
10 Facts You May Not Know About VA Home Loans
Buddy Puckett, CMA,
Branch Manager Sr. Mortgage Advisor
November 1, 2021 — 6 min read
VA home loans provide big benefits that have helped millions of families achieve their dream of homeownership. However, it is still estimated
that only a fraction
of eligible veterans take advantage of loans guaranteed by the U.S Department of Veterans Affairs. That percentage could be much higher. Let's explore 10 important facts about VA loans to help you find the best mortgage solution for your life.
No down payment required.
Qualified borrowers with full entitlement and a loan amount greater than $144,000 may purchase a home without a down payment. Most loans,
such as FHA and conventional
, require a 3.5 percent to five percent down payment. The ability to purchase a home without a down payment is a huge benefit for military homebuyers who may have otherwise had to scrape and stockpile for years.
No private mortgage insurance required.
You also won't have to pay monthly
private mortgage insurance
(PMI) or arrange for a "piggyback" mortgage to cover your down payment. Mortgage insurance is required on conventional loans with a down payment of less than 20 percent--typically, it's also required on FHA and USDA loans. No monthly PMI payments mean VA borrowers can stretch their buying power and save.
Low interest rates.
VA loans are backed by the government, which gives lenders confidence to extend favorable rates. In fact, VA loan rates are frequently the lowest on the market. Average 30-year VA loan fixed rates
have been lower
than conventional and FHA since Ellie Mae, a loan software company, started keeping track in November 2014.
Relaxed credit requirements.
The Department of Veterans Affairs, the agency that oversees the VA loan program, doesn't set or enforce a minimum credit score. However, it encourages lenders to make good judgments. Different lenders may have different standards when assessing a borrower's risk, but generally, minimum requirements will be lower than those of conventional mortgages.
It's important to note
--VA loans are also more lenient for borrowers
who are rebounding from bankruptcy, a foreclosure, or a short sale
.
Forgiving debt-to-income ratios.
Your debt-to-income ratio is your monthly debt payments divided by your gross monthly income. The VA permits borrowers to have any DTI ratio, though lenders will generally want to see it
at or below 41 percent
. Some lenders may go higher, depending on your credit score and other financial factors. This flexibility may help VA borrowers to stretch their purchasing power.
Reduced closing costs.
One of the biggest benefits of a VA-backed loan is the
reduction of closing costs
. The VA permits seller concessions but requires that seller concessions do not exceed 4% of the loan amount. Seller concessions may include:
Prepaying taxes and insurance on the home
Interest rate buydowns
The buyer's VA funding fee
Paying off judgments or credit balances on the buyer's behalf
Gifts (i.e. a microwave or dishwasher)
In addition, the seller can pay the borrower's closing costs which are not part of the 4% calculation, as well as customary discount points.
Lifetime benefit.
Qualified veterans with full entitlement can borrow as much as their lender is willing to extend. This means that when it's time to buy a newer or larger home,
you can apply for a VA loan again
.
Remember
--In general, borrowers are eligible for a VA loan if they:
Have served for 90 consecutive days in wartime or 181 consecutive days in peacetime
Have six years of service in the National Guard or Reserves
Are the spouse of a service member
However, eligibility requirements
may differ depending on the era of service
.
Surviving spouses are eligible.
VA loans are available to surviving spouses of military members who died while on active duty or as a result of a service-connected disability if they haven't remarried. Surviving spouses may also be eligible if one of these descriptions is true:
Their spouse was missing in action or was a prisoner of war
Their partner had been totally disabled and then died, but their disability may not have been the cause of death (in certain situations)
Multiple loan solutions.
Some veterans are surprised to discover that there are a number of VA loan programs available, each designed to fit a specific need.
Jumbo
Eligible borrowers may use a Jumbo VA loan to purchase or refinance when the loan amount exceeds the conventional loan limits.
It's important to note
--Jumbo VA loans require a down payment. Typically, the amount of down payment required on a VA Jumbo loan will be significantly lower than what's required on a conventional jumbo loan. VA Jumbo loans do not require mortgage insurance.
Purchase
VA purchase loans are exactly what they sound like--a loan to buy a home. The government restricts the amount and type of closing costs that are allowed to be charged.
VA Cash-Out Refinance
A VA refinance* can be used to refinance an existing loan or multiple loans. Just like with purchase transactions, the amount and type of closing costs that may be charged to the veteran are limited.
IRRRL
Interest Rate Reduction Refinance Loans (IRRRLs) are streamlined loans built specifically for refinancing a property on which you've already used your VA loan eligibility. It does not require an appraisal. Typically, an IRRRL
lowers the interest rate on the existing VA mortgage
. However, if you are refinancing from an existing adjustable-rate mortgage to a fixed-rate, the interest rate may increase. There is no cashback allowed to the veteran from the loan proceeds.
It's important to note
--the occupancy requirement for an IRRRL is different from other VA loans. For an IRRRL, a veteran only has to certify that they have previously occupied the home. For more information about which loan is ideal for your finances,
talk with one of our expert Mortgage Advisors
.
You can use it to do more than purchase a home.
VA borrowers can't use funds to purchase a second home or investment property and must certify that they intend to occupy the property as a full-time living space. However, they can use it to do more than just purchase a home. Qualifying borrowers
may use the money to
: Buy a home or residential condominium
Build a home
Repair, alter, or improve a home
Refinance an existing home loan
Buy and improve a manufactured home lot
Add energy-efficient improvements to a home
Purchase and improve a home simultaneously with energy-efficient improvements
Refinance an existing VA loan to reduce the interest rate
It's important to note
--
Minimum Property Requirements must be met to qualify for a VA loan. These requirements ensure that veterans and military families have a safe home. They account for things like
heating and cooling systems, water supply, and sewage disposal
.
Do You Qualify?
If you're a veteran, reservist, active duty member, or surviving spouse, PacRes is offering a $1,111 lender credit on all Federal VA loans started November 1 through November 30.
Read more
here
or
reach out
for additional information.
*The maximum LTV on a cash-out refinance is 90%.
Categories
Archives
Recent Posts
Getting started >
You bring the dream. We'll bring the diagram.
There's a financing solution for just about every situation.
Let's go get it

What our clients say >
I felt like I was treated like family, great communication and helping me with any questions I had.
Testimonials

Getting started >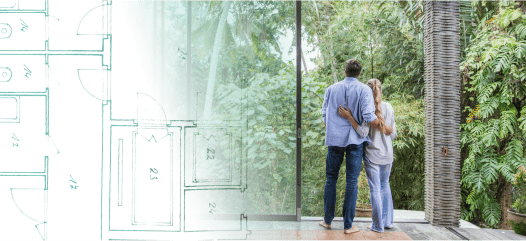 You bring the dream. We'll bring the diagram.
There's a financing solution for just about every situation.
Get started

Find an advisor >
Where does your sun shine? Find your local advisor.
Enter your city or state to see advisors near you.
Find advisor

Careers at PacRes>
We're growing. Grow with us.
Careers at PacRes reward excellence in mortgage banking.
Build a better tomorrow