< Back to News & Insights
How to Prevent Holiday Home Fires
Tim McBratney, CMA,
Sr. Mortgage Advisor
October 1, 2022 — 4 min read
The holiday season is just around the corner, and with it comes family dinners, stockings hung by the fire, and Christmas tunes from dawn to dusk. The holiday season also brings significantly higher risks for home fires, especially in the kitchen and living room.
The good news is, there are easy ways that you can take extra precautions to ensure that your family and home stay safe.
Thanksgiving Fires
Did you know that Thanksgiving is a peak day for home cooking fires? In 2018, fire departments across the US responded to over 1,600 home cooking fires. Can you guess what the leading factor was in the majority of these cases? Unattended cooking! Although many kitchen fires begin as an accident, most cases in 2018 could have been prevented by an adult frequently monitoring the cooking food.
Here are a few tips to keep your Thanksgiving meal safe:
Stay in the home while cooking your turkey, and check on it frequently
Monitor stovetop foods as they cook-- do not leave the kitchen
Keep children at least three feet away from the stove/oven at all times
Keep electrical cords out of reach from children and pets
Do not leave children alone in the kitchen while using the stove or oven
Clear the kitchen and dining room floor of any debris that could cause an adult or child to trip
Test your smoke alarms before Thanksgiving and keep a spare set of batteries on hand
Refresh yourself on how each product in your kitchen works before using it-- a new air fryer or crockpot may have settings you don't know about
The most important thing to remember is not to fight fires bigger than you can handle. Small stovetop fires can be controlled by sliding a lid over the pan (or smothering the flames) and turning off the heat. For oven fires, turn off the heat and keep the door closed. Any fire that seems too dangerous to control on your own should be left alone. Evacuate your home and call 911 from outside the house as soon as possible. No fire damage is worth the life of a loved one.
Christmas Fires
Christmas is a time for joy, cheer, and being with friends and family. The last thing you want to worry about is a home fire, but accidents happen. On average, firefighters respond to over 150 Christmas tree fires a year. The number of home fires only goes up when you consider other Christmas-related fire starters such as candles, kitchen accidents, and electrical fires started by frayed or outdated decorations.
This year, we encourage you to take extra precautions while decorating and celebrating the holiday season. Here are a few ways you can help prevent a home fire.
Christmas Trees
As you're preparing to deck the halls, make sure you:
Choose a fresh tree with green needles that do not fall off when touched
Cut off the bottom 2" of the tree trunk before placing the tree in a stand
Place the tree at least 3 feet away from heat sources such as a fireplace, radiator, or heat vent and ensure that the tree is not blocking any exits
Only decorate your tree with indoor lights and never use lit candles to decorate the tree
Replace any string of lights that may have broken/frayed cords or loose bulb connections
Always turn off Christmas tree lights before leaving home or going to bed
Water your tree daily
Holiday Decorations and Events
Many homeowners take careful precautions when setting up their trees but forget about all the other ways their home is in increased danger of fire. For instance, candle fires are 4x more likely to occur in December than any other month. Here are few tips on how you can keep your home festive and safe this holiday season.
Check all decorations (even new and out of the box) for frayed or pinched wires
Keep all decorations at least 3 feet away from open flames and other heat sources
Ensure that multiple extension cords are never strung together or run underneath rugs
Only use outdoor lights for outdoor decorations
Never leave Christmas lights or in-use kitchen appliances (stove, oven, etc.) on while asleep or out of the house
Use clips (not nails) to hang Christmas lights to prevent cord damage
Ask smokers to smoke outside of the home and provide large, deep ashtrays
No one can predict or prevent every home fire, but you can take additional precautions to ensure your safety and the safety of others. For more information about home safety during the holiday season, visit nfpa.org.
Are you ready to start making holiday traditions in your own home? We can help. Connect with a licensed Mortgage Advisor today using the form below.
[sc name= "form-handler-contact-us"]
Categories
Archives
Recent Posts
Getting started >
You bring the dream. We'll bring the diagram.
There's a financing solution for just about every situation.
Let's go get it

What our clients say >
I felt like I was treated like family, great communication and helping me with any questions I had.
Testimonials

Getting started >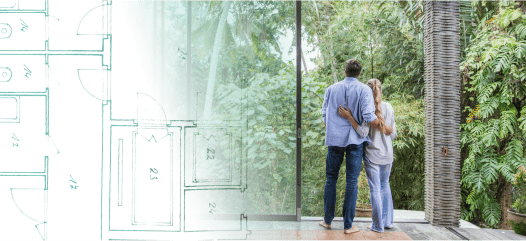 You bring the dream. We'll bring the diagram.
There's a financing solution for just about every situation.
Get started

Find an advisor >
Where does your sun shine? Find your local advisor.
Enter your city or state to see advisors near you.
Find advisor

Careers at PacRes>
We're growing. Grow with us.
Careers at PacRes reward excellence in mortgage banking.
Build a better tomorrow