< Back to News & Insights
How Long Should I Keep My Mortgage Documents?
October 3, 2019 — 5 min read
The busyness of life can quickly cause things in our lives to pile up-- especially when it comes to mail, statements, and other important documentation. Although it may be tempting to just throw all of this clutter out, there are important mortgage documents you should hold on to, rather than toss out. Let's break down what documents you most likely have in your possession, which ones to keep, and how long you should keep them.
Mortgage Statements
A mortgage statement is a document prepared by your mortgage holder. It's then provided to you with the current status of your loan. You'll receive these on a
monthly basis
after you close your loan.
You'll want to hold on to these statements for the life of the loan, at the very least.
Information you might see on your mortgage statement includes but is not limited to:
Loan Information. This section will include basic information such as your account number, interest rate, and the address of your current property.
TIP:
Keep an eye on
your
rate versus
current market rates
. It could be a great time for you to
refinance.
Monthly Payment Summary.
This document will tell you how much you
must pay
on your loan in total each month. It will also typically include the amount left on your principal balance and any taxes or insurance you need to pay to an escrow account.
Don't Forget:
You can always pay more than the required amount due if you're aiming to
pay off your mortgage early.
Year-to-Date Payments.
This section will outline exactly how much you've paid off on the principal balance of your loan.
Transaction Activity:
Your transaction activity is a helpful outline of how you reduce what you owe over time. This portion of your mortgage statement will help you better understand the
amortization process,
and help you keep track of any additional payments you've made outside of the required monthly amount.
Closing Disclosure & Loan Estimate
The closing disclosure
is a five-page form that provides final details about the mortgage loan you have selected. It includes the loan terms, your projected monthly payments, and how much you will pay in fees and other costs to get your mortgage (closing costs).
A loan estimate
is a three-page form you receive after applying for a mortgage. The form will provide you with important information such as:
Estimated interest rate
Monthly mortgage payment
Total closing costs (for the loan)
Estimated cost of taxes/insurance
How rates and payments could change in the future
Both the closing disclosure and the loan estimate are documents to help keep your lender accountable from the time you apply for the loan to the time you close. You most
likely will not need these documents past your closing date
.
Deed
Your deed is the document you need to prove you have a claim to your property.
It's recommended that you keep this document for as long as you own your home
. Even though most municipalities keep online land records with a virtual deed, you should still hold on to your personal paper copy in case you need to quickly prove ownership of your home.
Purchase Contract & Seller Disclosures
A real estate
purchase contract
is a binding agreement between two parties for the transfer of a home or other property. Equally important is the
seller disclosure
, which is a set of documents completed by the seller of the home that lists any known issues with the property during the time of ownership. Both of these documents provide the new owner with written evidence of the home's condition in case a problem is discovered that was not originally disclosed by the seller.
Keep these documents for as long as you own your home.
Home Warranty
In the unfortunate event that you need to replace or repair a portion of your house, the home warranty will include all the information you need. This form can be thought of a written record of protection.
Keep this document for as long as you own your home.
Final Settlement Statement
After closing a buyer (and seller) will receive a copy of their
final settlement statement
. It's a good idea to keep this document since it lists out the distribution of all the fees and who paid for what, as well as confirms the
official settlement date.
In most cases, your settlement company will offer you a copy of all the final closing documents on a disc or thumb drive, so you don't have to worry about the physical copies of these documents. As a homeowner, you will come across
other important documents
that you may need to keep. How long you keep these documents is up to you. However, you should have the documents in an organized system for the same length of time you own your home.
Contact a Mortgage Advisor
today for more information.
Categories
Archives
Recent Posts
Getting started >
You bring the dream. We'll bring the diagram.
There's a financing solution for just about every situation.
Let's go get it

What our clients say >
I felt like I was treated like family, great communication and helping me with any questions I had.
Testimonials

Getting started >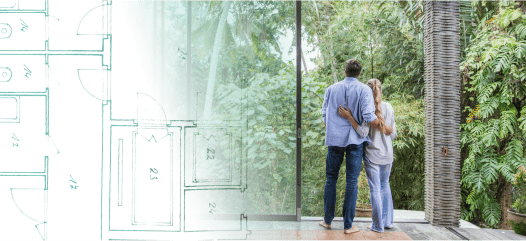 You bring the dream. We'll bring the diagram.
There's a financing solution for just about every situation.
Get started

Find an advisor >
Where does your sun shine? Find your local advisor.
Enter your city or state to see advisors near you.
Find advisor

Careers at PacRes>
We're growing. Grow with us.
Careers at PacRes reward excellence in mortgage banking.
Build a better tomorrow