< Back to News & Insights
How to Prepare for a Home Emergency
Lisa Devaney,
Regional Production Director / Branch Manager
July 25, 2022 — 8 min read
We can't always determine when, where, or how a home emergency is going to happen. However, from an emergency water leak or kitchen fire to electrical outages and emergency kit storage, there are steps we take to prepare ourselves and our homes ahead of time. Small things, like regularly replacing fire extinguishers and having emergency supplies on hand and ready to go, will go a long way to providing peace of mind. Keep your loved ones and your biggest investment safe year-round with these handy home emergency tips and downloadable
Emergency Supply List (PDF)
.
Home Emergency Supplies
Depending on where you live, a home emergency could involve heavy snow, flooding, a tornado, or a hurricane; it could also mean more domestic occurrences, such as a water leak, a kitchen fire, or an electrical outage. In the event of a natural disaster, it's a good rule of thumb is to have at least 72 hours' worth of supplies on hand, including food, water, and other vital supplies. If it's likely that you're going to have to shelter in place, you should increase that to about two weeks' worth of supplies, according to the
Red Cross
. The good news is there are lots of pre-made kits that are available for purchase online or in person. However, you may have many essential items lying around your house already, including:
Water (one gallon per person, per day)
Non-perishable food items, including dry cereals, nuts, dried fruits, and canned tuna, beans, or meat
Manual can opener
Flashlights and extra batteries
Flares and/or a whistle to call for help
Pliers and/or other tools to shut off utilities
Cash and change that is stored in a waterproof container
Personal sanitation supplies, including towelettes, garbage bags, and plastic ties
Portable phone with a battery-powered or solar charger, if possible
Blankets, tents, or other items to stay warm or protected from the elements
Emergency Kit Storage
How do you organize, keep track of, and effectively store emergency supplies? Whether it's a spare bedroom, a closet, or the garage, you'll want your supplies to be close at hand in case you need them, but out of the way of everyday activities. There are other emergency kit storage precautions you should take to protect them from temperature, humidity, and pests.
Emergency kit storage involves five simple steps:
Think about home emergency situations you may face--do you live near an earthquake or flood zone? Do you face frequent snowstorms or tornado warnings? Once you've determined the types of emergency situations you may face, you can pack supplies accordingly.
Pack supplies in a portable container, like a plastic tote or a backpack, and store it in a spot that's easy to access in case you have to evacuate your home quickly.
Select a spot that is cool, dry, and out of direct sunlight, such as a shelf in a hallway closet; this will help protect the shelf life of perishable items. Avoid areas that could be inconvenient to access, like the attic.
Check your supplies every six months to replace expired food, water, medicine, and perishable supplies. You should also take a few minutes to inspect gear, such as a flashlight or a whistle, and update as needed to address changing family needs.
Review documents and update contact info as needed. If your kids have new caregivers or a school with a new phone number, for example; or, if you changed insurance companies, add copies of new policies.
How to Handle an Emergency Water Leak
If you encounter a water leak, or if a water leak occurs due to a home emergency, it's easy to feel overwhelmed. With a million thoughts running through your head, it's hard to focus on what you should be doing. However, if you don't act quickly, the water may damage parts of your house, such as carpet or wood floors, and lead to mold growth, which has health risks associated with it.
Here are four immediate steps to handle an emergency water leak at home:
The first thing to do is find the water meter, shut it off, and release water pressure from the pipes. You can release pressure by opening and running faucets in the kitchen or bathroom sinks; once the flow slows, you should notice the hissing sound or drip near the potential leak has stopped.
Second, grab some towels, a mop, and/or sponges to soak up sitting water; while it may not pose an immediate threat, sitting water can damage floors as it soaks into wood floors, carpet, or tile. Remove your possessions from the wet area as soon as possible.
If you have the ability, open the windows in the affected area and run an air blower; If you don't have access to an air blower, try running a couple of fans and/or a dehumidifier. In general, improved airflow will help moisture evaporate and will reduce water damage to the area.
Now that you've stopped water from causing harm to your home, you'll need to find the leak and fix it, at least temporarily, so that you can continue to use the water in your home. While these aren't long-term solutions, epoxy glue, rubber, and clamps are suitable to use until you are able to have a plumber come out to your home. If you have epoxy glue, read the instructions on the back of the container before applying it to the hole in your pipe or faucet, or you can plug the hole with an old piece of rubber and a clamp until you're able to fix it more permanently.
How to Handle a Kitchen Fire
This may happen as a result of a natural disaster, but in many cases, a fire erupts because the cook is distracted or stepped away for a moment. If handled improperly, a kitchen fire
can quickly turn into a home emergency
.
Here are six tips to help handle a kitchen fire at home:
You can smother a small grease fire with a baking soda or salt, or by sliding a metal lid over the pan and shutting off the stove. Never use flour, which may explode or make the fire worse.
For an over or microwave fire, switch off the machine and keep the door closed; the lack of oxygen should smother the flames.
Do not use water to extinguish a grease fire. Water repels grease and could cause the fire to spread if it splatters the grease.
Never swat at the fire with clothes or an apron, as you're likely to fan the flames. It's safer to smother the fire with a large, wet towel.
If the kitchen fire continues, evacuate everyone from the house, shut the door behind you, and call the fire department from a safe distance.
If you're utilizing a fire extinguisher, aim it at the base of the fire--not the flames.
How to Prepare for an Electrical Outage
When the lights go off, the last thing you want to do is scramble around for supplies. You may reach into a drawer with sharp objects, or shuffle through a close when you can't see what's in there. So, in addition to having flashlights and spare batteries set aside, what can you do to prepare?
Here are five tips to help handle an electrical outage if it occurs at home:
Disconnect appliances and electronics to avoid damage from potential electrical surges; if you have a generator, it's okay to use, but do it outdoors and at least 20 feet away from windows.
Keep freezers and refrigerators closed to preserve food as long as possible. Your refrigerator should keep food cold for about four hours; a full freezer should keep its temperature for about 48 hours.
Throw out food that has been exposed to temperatures 40 degrees or higher for two hours or longer, or if the food has an uncommon smell, color, or texture.
Take time before the power goes out to install carbon monoxide detectors with a battery backup in central areas on every level of your home.
Make alternate plans for refrigerating medicines, if applicable, and find out how long medication can be stored at higher temperatures. Request guidance from your doctor if you're taking medications that are critical for life.
Preparing in advance for home emergencies is ideal, and with help from our Emergency Supply List (PDF), you have the knowledge to get started. Whether it's about emergency kit storage or a water leak, if you have additional questions, reach out to your local Mortgage Advisor for additional resources.
Categories
Archives
Recent Posts
Getting started >
You bring the dream. We'll bring the diagram.
There's a financing solution for just about every situation.
Let's go get it

What our clients say >
I felt like I was treated like family, great communication and helping me with any questions I had.
Testimonials

Getting started >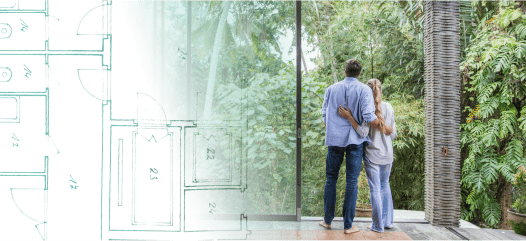 You bring the dream. We'll bring the diagram.
There's a financing solution for just about every situation.
Get started

Find an advisor >
Where does your sun shine? Find your local advisor.
Enter your city or state to see advisors near you.
Find advisor

Careers at PacRes>
We're growing. Grow with us.
Careers at PacRes reward excellence in mortgage banking.
Build a better tomorrow